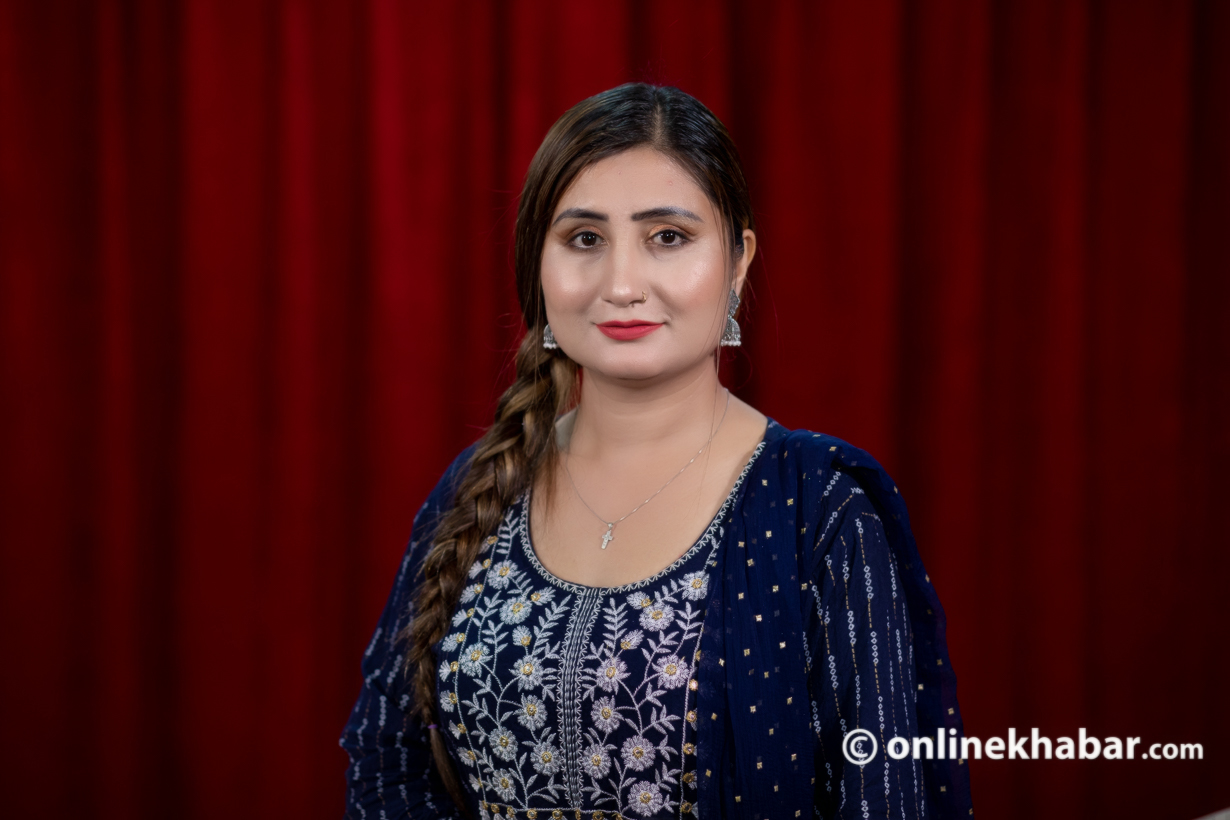 When Anju Panta released Nabirse Timilai some 15 years ago, it took the entire country by storm. Written by Bipin Kiran and composed by Mahesh Khadka, the song established ghazal in mainstream music. Such was its popularity, that it was competing and doing well against pop music when it reigned supreme in Nepal.
The song not only established Panta in mainstream music, it also helped Khadka reach new heights in his career. It turned their careers on its head and since then, there has been no looking back.
Even after all these years, the song is still popular. Despite singing over a thousand songs, people still remember Anju Panta for Nabirse Timilai. Now that she has reached the peak of her career, she hopes she can create another hit that will etch her name in Nepali music folklore forever.
Challenges of the viral generation
Anju Panta, however, does not know when that day will come. She believes she has one more superhit in her and says she is eagerly anticipating the day when she will top the charts in the country.
"I've been busy singing playback songs and I don't think I've been able to reach the new generation. But, I feel my time will come," she says.
She says because her new releases are not doing that great. Unable to reach the new generation, Panta feels the current time and situation are not favourable for her.
"People are running towards being viral. They don't care about creativity. I think this has affected the entire music industry," says Panta.
But how can this this change? Anju Panta feels that change can happen through censorship. She argues an artist should only be allowed to release a song after passing censorship.
"If it can happen with film, why can't it happen with songs? In this digital age, I feel the government has the capacity to do this," says Panta.
Talking to Onlinekhabar, Anju Panta also addressed the prevalent trend of creating covers of songs. She recounted a specific incident from a few years ago when her song Nabirse Timilai was covered by a renowned singer and subsequently uploaded to YouTube. This particular rendition received criticism for failing to acknowledge the original creators. Panta expressed her strong disapproval of such actions and unequivocally condemned them.
"Every good song is covered in various versions and in each of them the credit must be given to the original creators," says Panta. "Not doing so is similar to erasing history and neglecting the original creators." 
Striving to be better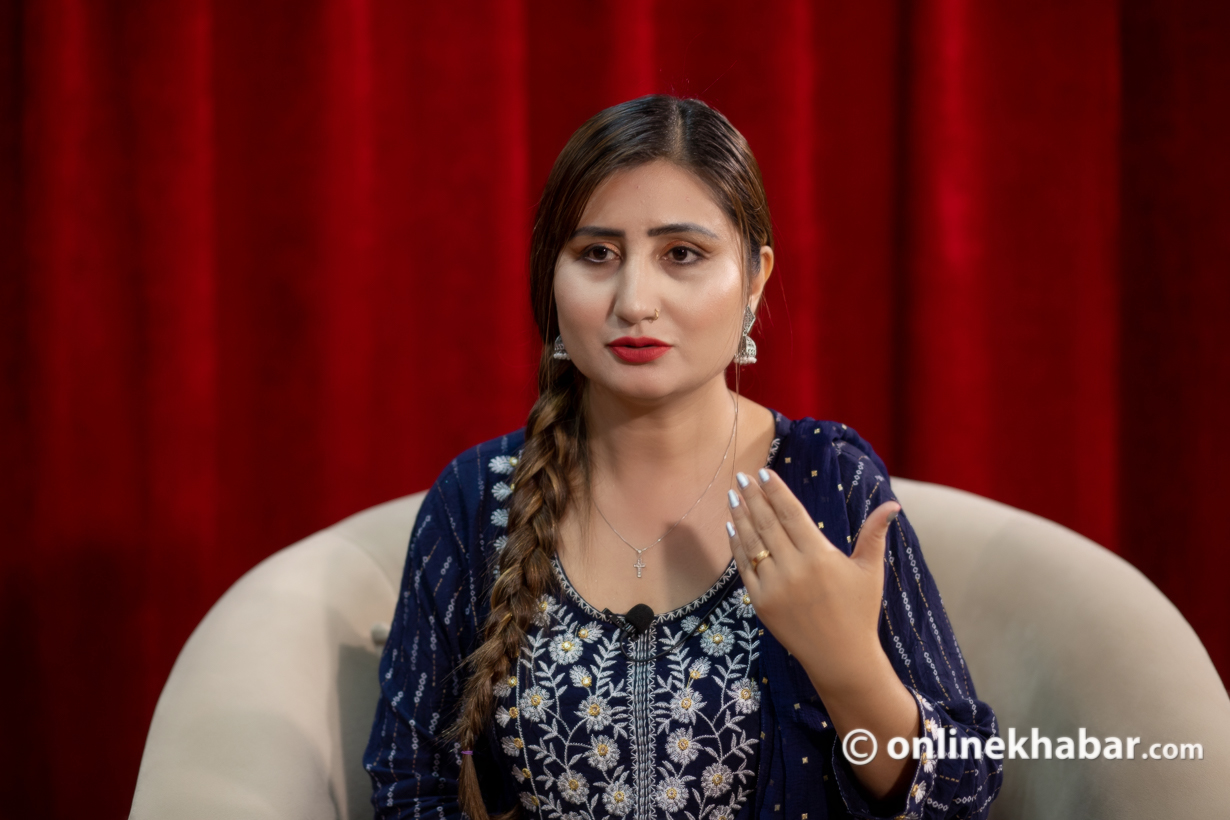 Anju Panta embarked on her musical journey at a young age, and it is not surprising that, at 46 years old, she has already lent her voice to approximately 7,000 songs. Over her three-decade-long career, she has garnered both fame and wealth. However, despite her accomplishments, she continues to harbour a deep yearning for even greater success and fulfilment.
Panta believes that she has yet to fully satisfy the expectations of her audience and remains dedicated to producing superior songs. In addition to her work in Nepali, she has also lent her voice to songs in Hindi, Bengali, Assamese, and English.
A notable achievement from a year ago was her rendition of a Hindi ghazal titled Besuri Main Nahin Hun, for which she not only sang but also wrote the lyrics and composed the music, showcasing her versatility and talent.
"My husband tells me that I have done it all in Nepal and tells me I need to look at going global," she says.
Recently, Anju Panta received an offer to record an English song from Canada.
Panta believes that the support she received from her family and seniors has made her successful. Indian poet Ashok Sawhny has paid Anju Panta a significant compliment, comparing her vocals to the legendary singers Lata Mangeshkar and Asha Bhosle.
"That compliment from Sawhny made me emotional," says Panta.
Moreover, on July 28, she released a song Timro Sundar Roop, written by her husband Thir Koirala and the music video of the song stars her daughter Paritoshika Panta.
Even to this day, Panta practices for hours as she believes it is an important part of being a singer. She recalls days when she spent around 14 hours a day practising to hone her skills.
"I believe that is why I still sing like I sang a decade ago. But that does not mean I take it for granted. I believe you have to continue to work hard if you want to be better and that is what I strive for," says Panta.
---
This story was translated from the original Nepali version and edited for clarity and length.