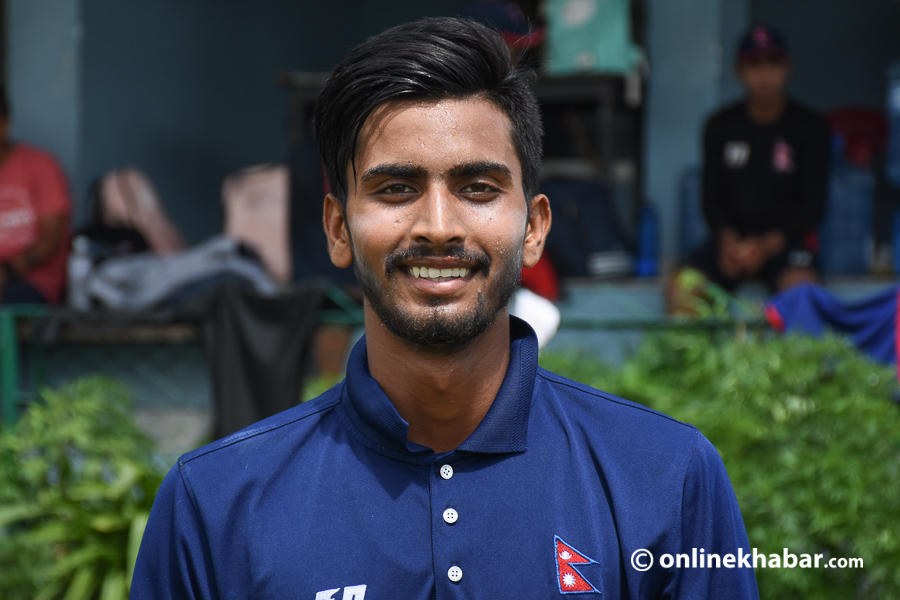 Pawan Sarraf, 19, is putting in the hard yards at TU cricket ground in Kirtipur. After an hour working on his batting, Sarraf, then takes off his pads, throws down his gloves, picks up the ball and starts working on his leg-spin.
Sarraf, like other members of the U-19 team, is getting ready for the forthcoming U-19 Asia Cup due to take place in Sri Lanka from September 5. There is an air of confidence in the tall all-rounder who says he has big dreams; one of them: winning the Asia Cup.
"This tournament is the start. There's a lot more I want to do in life. I want to play in world cups, test matches and take Nepal cricket to new heights. Moreover, I want to become the best cricket player Nepal has ever seen," he says.
But for now, the focus is on the Asia cup. Which is why after coming back to Nepal from a disappointing T20 world cup qualifier, where he didn't play a single match, Sarraf went to his home town in Kalaiya. He says the atmosphere in his hometown is much better than Kathmandu.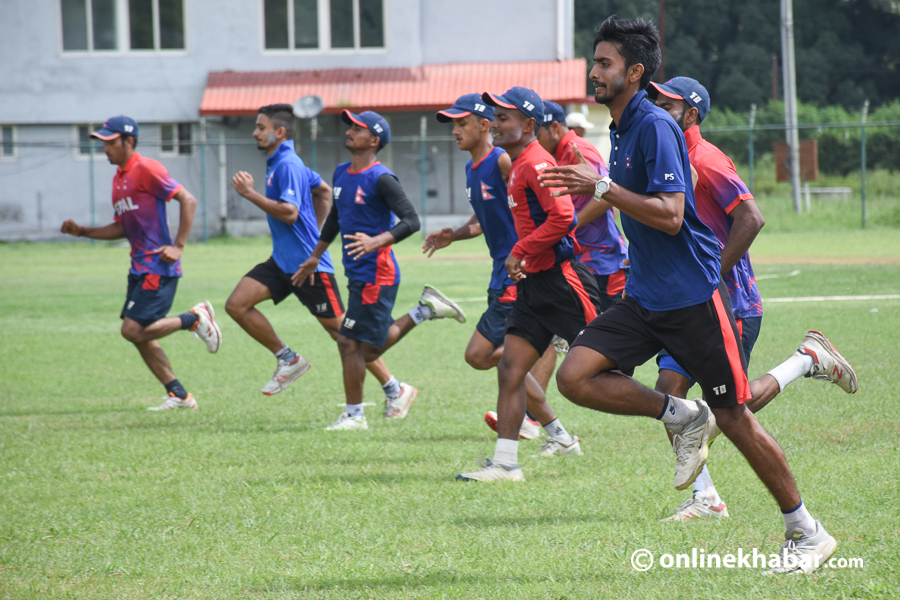 "I can concentrate on my game and work on my weakness. The wicket there is better as compared to Kathmandu. More than that I have my brother there who keeps urging me to work hard and become a better player than I was in the previous tournament."
Saraff, who did not play in the T20 qualifier, says he learnt a lot from sitting on the bench. He shares that spending time with coach Umesh Patwal has helped him a lot. He learnt about shot selection during pressure moments and how to react when things weren't going his way. Even though he was disappointed about not making it on to the playing 11, he doesn't feel hard done by. He adds that senior level is a lot different than age-level cricket because the pressure is quite high every time the nation is playing.
"You can make mistakes while playing at age level cricket, but once you're with the national team the pressure is immense. You're always playing for something or the other and that adds to the pressure."
Sarraf, even though he has big hopes of winning the Asia Cup, knows that it isn't going to be easy. Playing in the U-19 teams for the past few years, he's realised the difference in class between Nepal and the rest of the test playing nations. He believes that Nepal hasn't been able to do well against them because they haven't had the exposure that the U-19 teams from test playing nations have. He says that young players hardly play as many matches as the young boys from India, Pakistan or Bangladesh.
"For most of us, it is straight into the camp after which we leave to play a tournament. It's not easy doing that cause you're facing bowlers who bowl at 140s and batsmen who are far better than what we've been facing."
That is why he believes that is the reason why many young players struggle when they make the jump to the national team. Sarraf also feels that most young players are not honest and don't work as hard as much as they should. While he understands that Nepal doesn't have the infrastructure but he looks up to senior players like Paras Khadka and Shakti Gauchan who took Nepali cricket to new heights without complaining much.
"We know that we don't have facilities in Nepal but what we need to do is make sure we are giving our 100 per cent. I practise every day because I have high hopes. I want to be the best player Nepal has seen. I want to perform with both bat and ball. If I don't work hard these things aren't possible."
But he doesn't feel many young players in Nepal share the same feeling. He says that most of them are distracted and need to work hard if they want to make it into the national team and take it to new heights.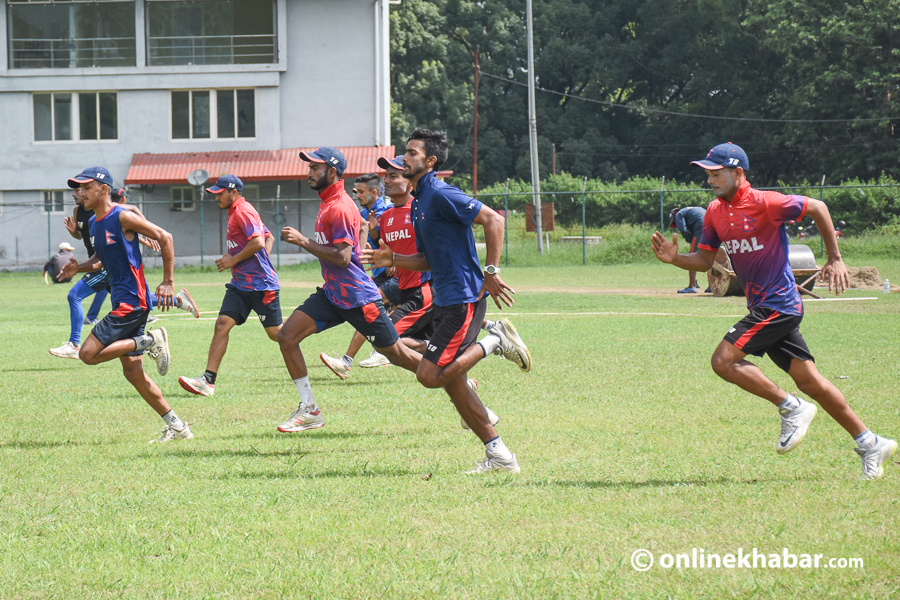 For Sarraf, this is the last time he will be playing for the U-19 team and for him, there would be no other way to bow out than to win the coveted title.
"Most players in the group have been together for the past two years. We've seen many highs and many lows but me and Rohit (Paudel) always hoped to win the Asia cup. That's always been the dream and I hope we work hard enough to make that dream a reality."