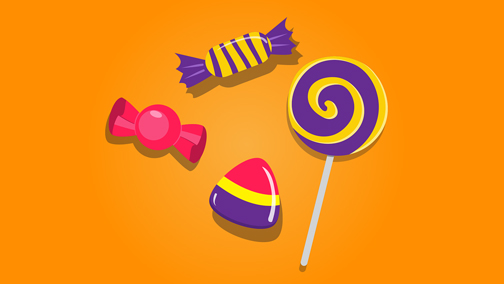 When remembering childhood memories, one goes back to their happiest moments and times with friends. But in the big and small events of life, one can always the role of chocolates to make the memories sweeter.
Packed in the smallest of wrappers, came memories for many of the '90s kids. While many might cherish eating and purchasing these candies and toffees, others might get nostalgic for the more emotional memories they have tied together with them. Here are a few bites from the past to remember:
Orange balls
Remember those orange balls? One could get four chocolates for a rupee; it was pure childhood joy. The bite-sized fun they offered was enough to share with three close friends, creating sweet moments of joy. And let's not forget those black balls, with their spicy kick! And many remember it as just black orange balls but it was called Rimjhim.
Lacto
Like orange balls, lacto fun was another pocketful delight for every 90s kid! The candy with caramel and milky goodness was a treat for those with a sweet tooth for over two decades. Be it collecting the wrappers to get free chocolates or that competition or thrill to pull the wrappers as long as one could; one still looks back to those memories and smile.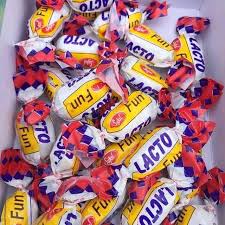 Ghurra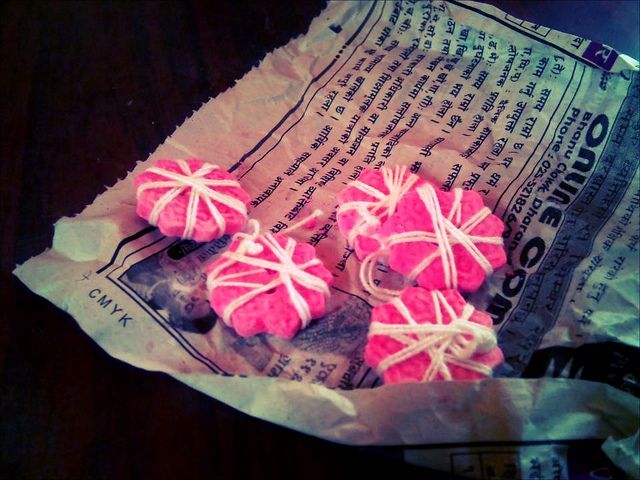 Ghurra, a sweetener and a toy combined! This spinning candy was pink in colour with nine edges and a string wrapped around it, and always brought joy to one's heart. Children used to buy it to just eat or play with it by pulling on the strings attached to both sides. Savouring on a ghurra while it spun round and round was a fun experience!
Gai chocolate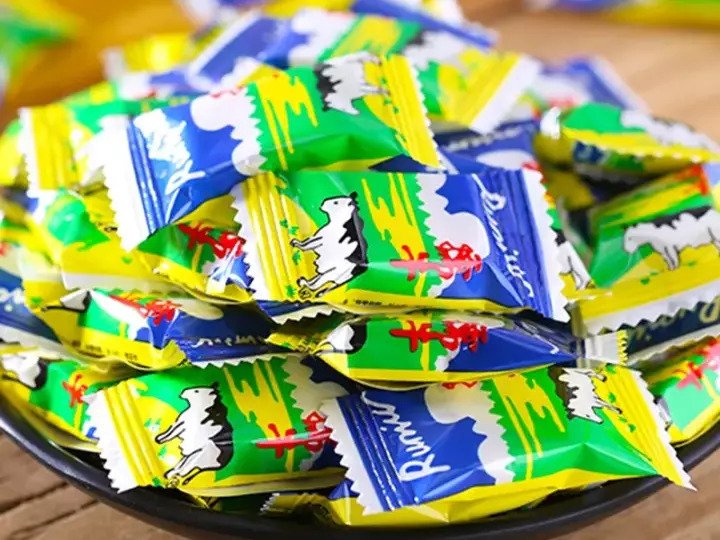 It was officially Runiu cow candy, but '90s kids know it as gai chocolate. And this candy still evokes memories of its milky sweetness. The small square or rectangular candy that was slightly sticky and chewy, brought smiles to the faces, filled with nostalgia that is timeless.
Love birds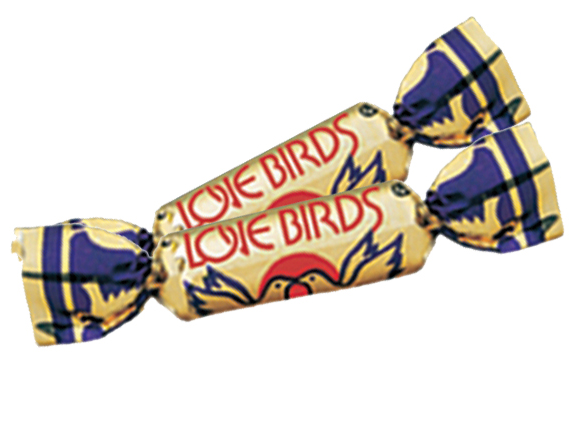 Not many might remember but this simple-looking toffee was a favourite of many. It held so much meaning and even had become a way to show love and care. More than just a toffee, love birds were a medium of expressing affection.
White rabbit
Wrapped in a white wrapper with blue borders and a rabbit in the middle, these white rabbit toffees were a milky delight that has stood the test of time. It is one of those childhood favourites that you can enjoy even today. Available in different packages, one can enjoy this candy individually or in packets.
Choco fun
The crispy and crunchy wafer of choco fun brought joy to one's taste buds. It was more than just a snack; it was a way to make new friends and show appreciation on special occasions like birthdays. Those moments of bonding over choco fun will forever be cherished. Like white rabbit, one can still find this locally produced wafer but there are other copied variants too.
Eclairs / Chocolairs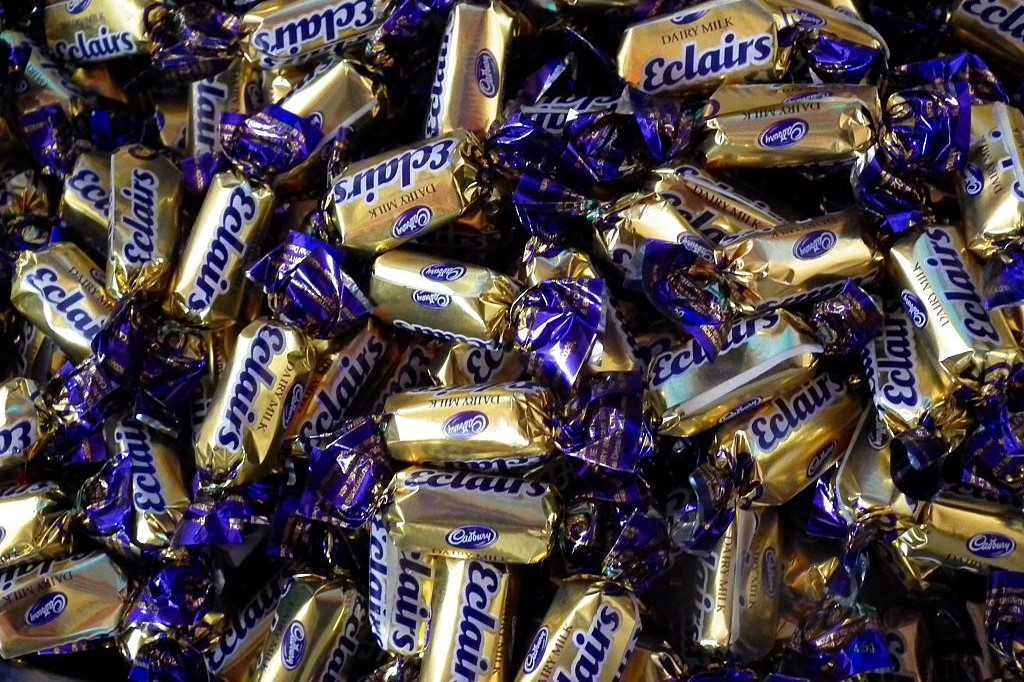 The soft and rich caramel shell filled with a smooth, melting brown chocolate centre of eclairs and chocolairs was an absolute delight. These candies were like indulging in chocolaty goodness, leaving us wondering about the magic behind its chocolaty allure.
Kachha mango
The tangy green mango flavour of kachha mango candy was a delightful treat for one's taste buds. It perfectly blended the sweetness of juicy mangoes with a hint of tanginess, leaving us craving more. And this one too is still available in the market, so if you have not tried it already or want to relive the taste, you can go to the candy stores near you.
Mango bite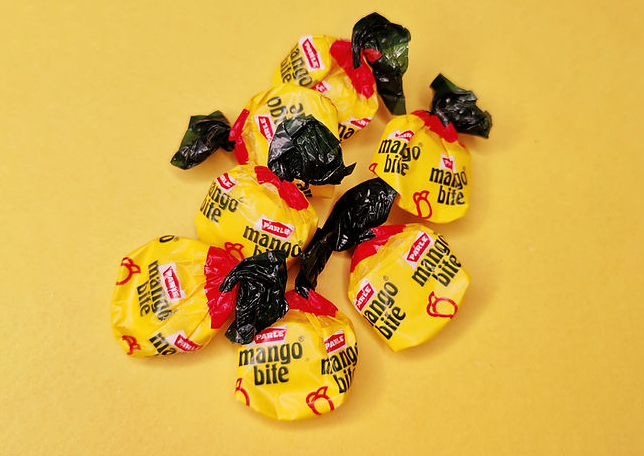 Like kaccha mango, this candy too packed the goodness of real, juicy mangoes. Mango bite candies were very distinct with their unique packaging, and the taste was simply irresistible. You can find these candies even today; a true taste of nostalgia with every bite.
Melody
Chocolate and caramel in perfect harmony, is what this melody chocolate was for many. Melody toffies held this mystery of its intense chocolaty taste, and as advertised, the mystery of its chocolaty goodness, only added to the charm.
Coin/Dollar chocolate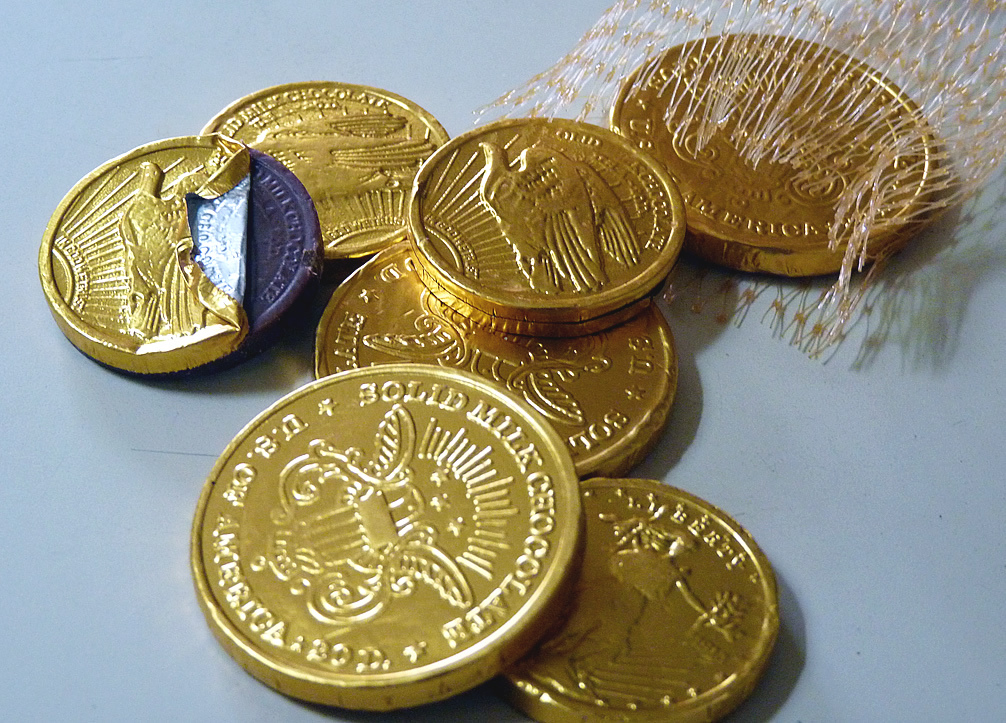 The milk chocolate candy coins wrapped in gold foil were a treasure in the hands of a '90s kid; one would be chocolaty-rich. They made one feel like little merchants with sweet riches to share and enjoy. But once peeled, it told a different story.
Coffy bite
The rich blend of coffee and creamy toffee in coffy byte candies was an unforgettable combination. Its smell was equally enticing. Getting one's hands on these toffees would have been a sweet treat that left one craving more.
Mango tart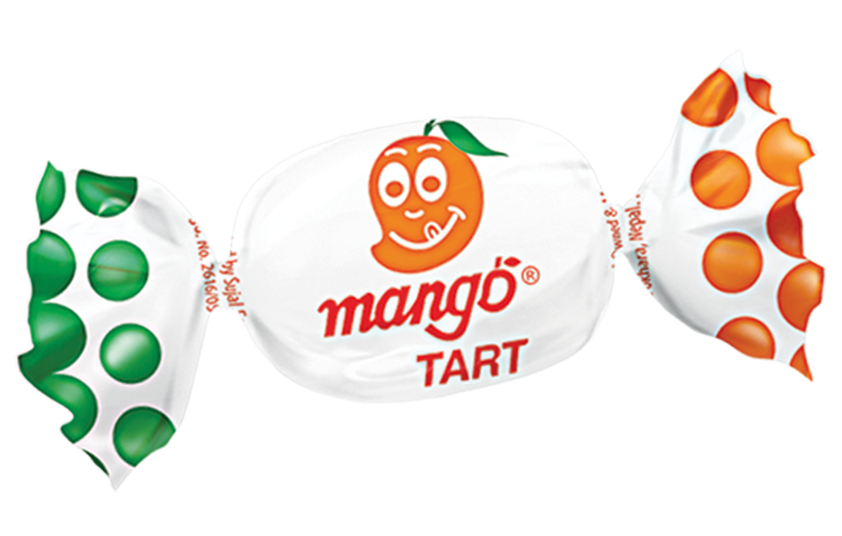 Another mouthwatering delight from the '90s was mango tart. It was filled with mango-flavoured gooey inside and was a heavenly treat that one couldn't get enough of. Its taste, even today, would be enough to take one back to the sweet memories of those carefree days.
Polo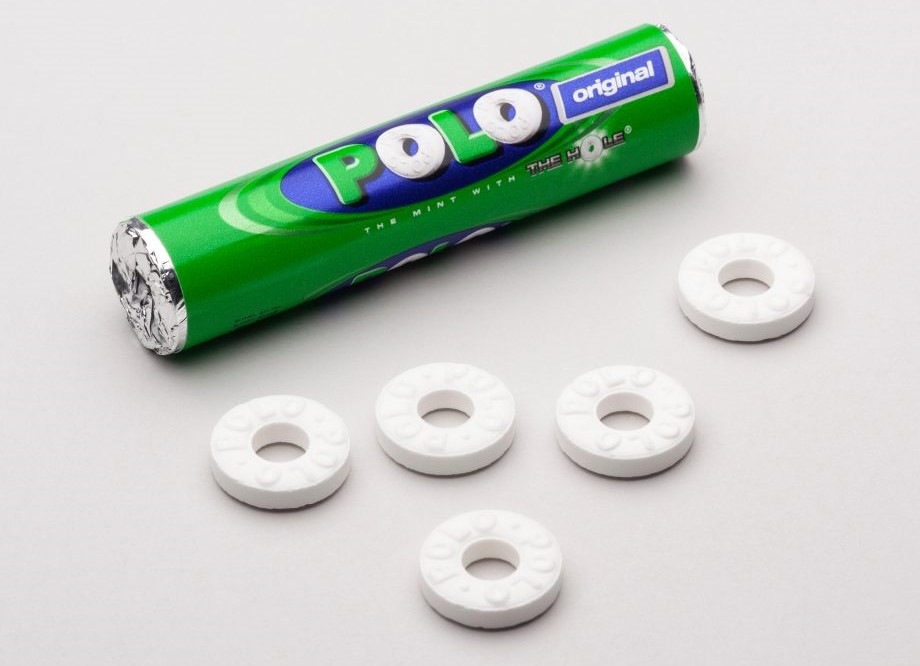 This white mint or peppermint candy is not just a breath freshener; but also a nostalgic taste of coolness. The refreshing sensation of popping a polo is still etched fresh in the memories. Available in different sizes, even today, buying was enough to share with the friends' group.
Hajmola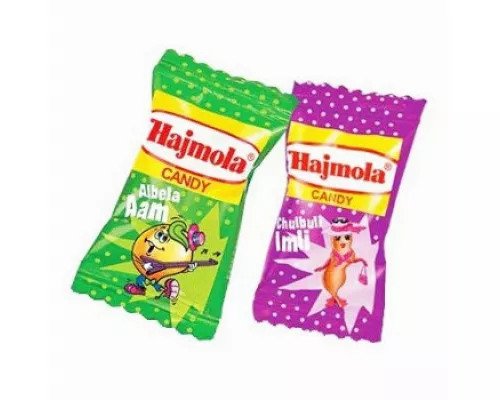 Tangy and tasty, hajmola candies were the favourite of many. It came in two flavours; mango (green) and tamarind (pink). Not only were they a delightful treat, but they were also believed to aid digestion, making them a comforting indulgence after every snack.
Alpenliebe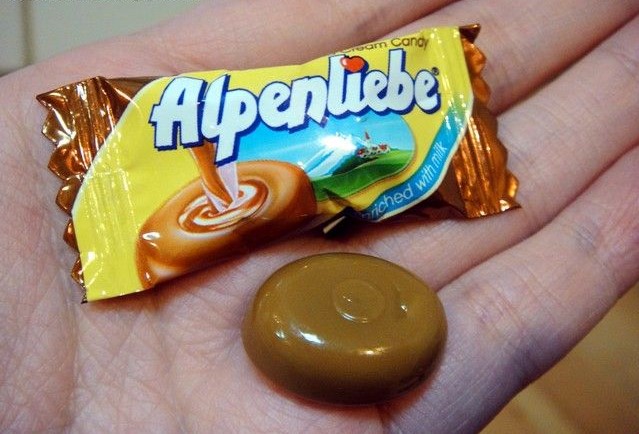 The rich milky caramel toffee of alpenliebe was another thing '90s kids looked forward to during their lunchtime. With its array of flavours, it was a sweet pleasure and there was a flavour for everyone. Its catchy and cartoony ads added to the allure, making it a candy that always brought a smile to one's face.
Londonderry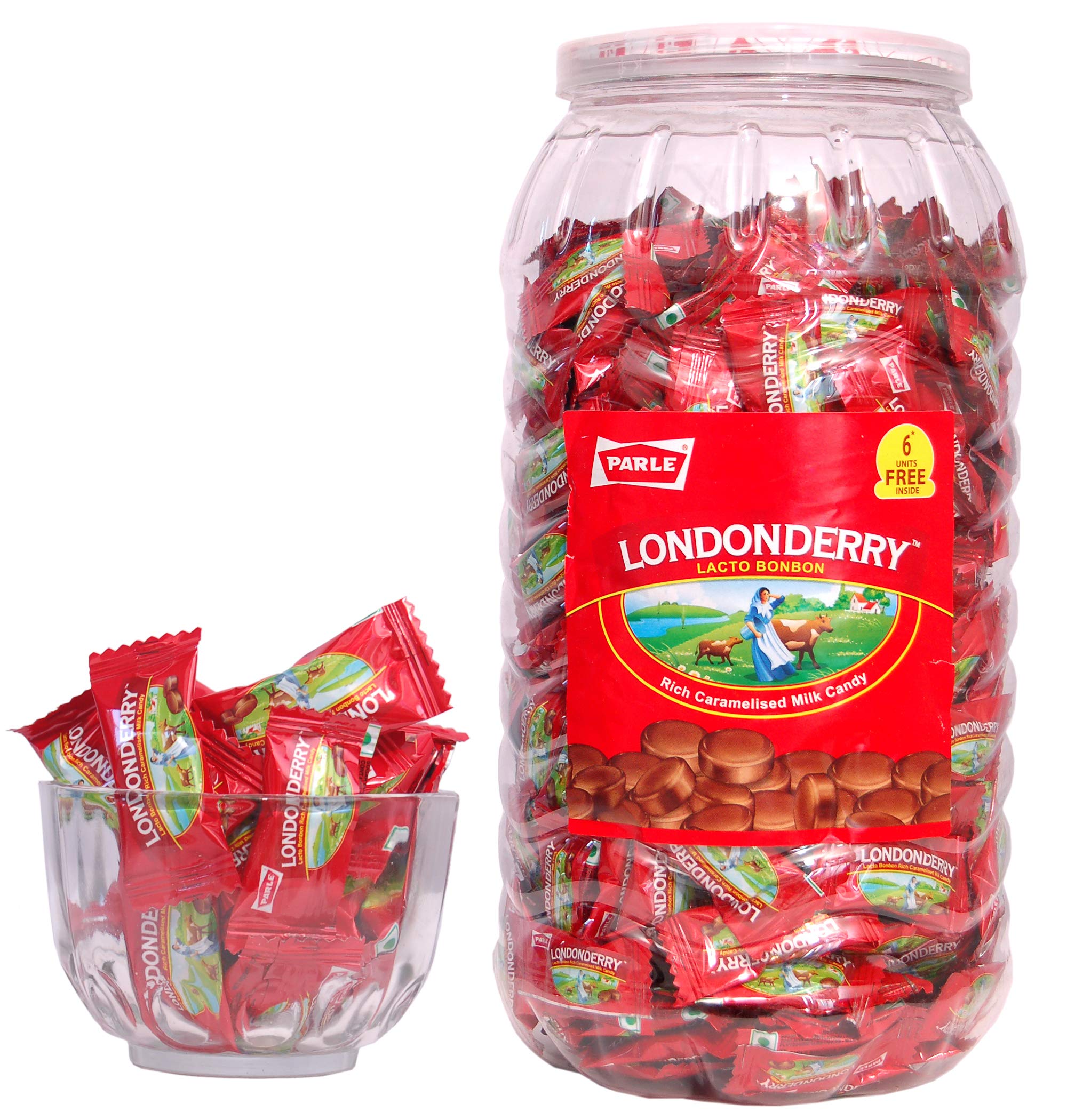 The creamy taste of milk and caramel in londonderry candies was simply divine. Packed in red wrappers, this blend of flavours brought comfort and warmth, leaving us with a sense of contentment. Though not available since the early 90s these became more common in the later years, quickly becoming a favourite here.
Rasilo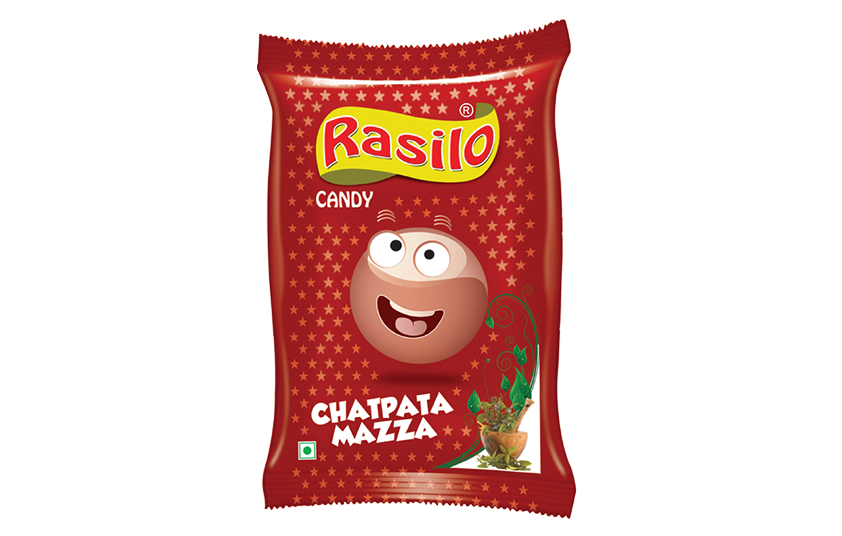 For those who enjoyed hajmola, rasilo was another unique candy that tantalised the taste buds with its salty and spicy flavour. The mixture of herbs and traditional spices created a mouthwatering experience and a nostalgic reminder of flavours from one's childhood.
White sugar balls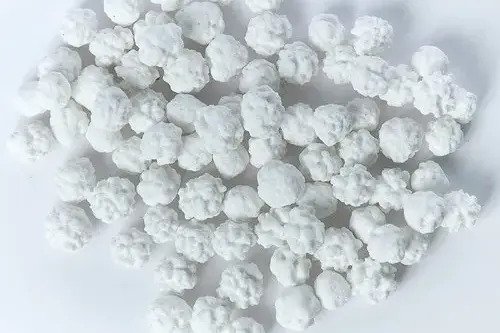 Unlike other chocolates though this was not easily available in the candy stores. They were more popular as a form of prasad (offering). But if one could get their hands on this then they would be unable to stop themselves from eating it. These minty, sugary sweets were like small bundles of joy.