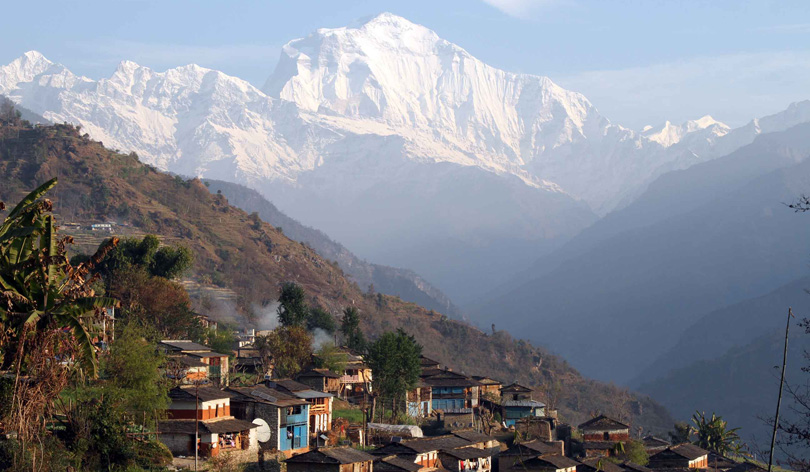 Along the route to Dhaulagiri-I base camp.
A new trekking route to the Dhaulagiri-I base camp has been identified.
The 7-day trek will start from Beni in Myagdi and will continue via Jhi, Pakha Pani, Rai Khor, Ghyasi Kharka, Chari, Fedi, Sahasra Bhir and Odar Camp before reaching the southern base camp of Dhaulagiri-I.
The relatively short trek of 7 days has the potential to be popular with tourists, believes Pawan Shakya, managing director of Himalayan Map House. Shakya is also the responsible for the exploration of the route.
In February 2016, Shakya had led an expedition team consisting of experts to chart out possible routes for a trek in the region. The expedition was a collaboration of Myagdi Chamber of Commerce & Industry, Nepal Tourism Board, Trekking Agencies Association of Nepal and Non-Resident Nepali Association, Myagdi among others. Located at an altitude of 4000 m, the route was developed after following a trail frequented by hunters and sheep-herders.
The trek will cut through several villages in the region which are largely inhabited by the Magars.