When you purchase a vehicle, you will want comfort and lots and lots of features. In electric vehicles also, your needs should remain the same. There are plenty of EVs in the market that you can buy right now which provides luxury and comfort. Compared to fuel-powered vehicles, they come cheaper as well.
You can find Evs from trustworthy existing car manufacturers like Hyundai and Kia in Nepal.
If you are looking for feature-packed EVs and can spend some more than the budget category, we have a list of the vehicles that can match your requirements as they are currently available in Nepal.
1. Hyundai Kona EV

Hyundai Kona is one of the most popular EVs in Nepal. It is Hyundai's first electric compact SUV. The exterior look, as well as the interior quality of this SUV, is praiseworthy. The design and looks of this vehicle are equally matched by its performance. With an instant torque of 395Nm, this beauty can travel from 0-100 in just 7.6 seconds and can reach a top speed of 167 kmph.
Talking about the battery performance, the battery has a life of 312 km on 39.2 kWh whereas it lasts up to 482 km on the 64 kWh version. The normal charging time can take up to nine hours whereas it has a fast-charging feature as well. The SUV is filled with numerous smart technologies like:
Adjustable regenerative braking
Smart regenerative braking
Parking sensors
High Beam Assist
Driver attention warning
Intelligent speed limit warning
Low beam assist
Blind spot collision warning
The safety features on Kona EV include six airbags, electronic stability control, hill assist control, high strength steel, reverse parking sensors and a rearview camera.
Specifications
Dimensions
Length: 4,130mm
Width: 1,800mm
Height: 1,555mm
Wheelbase: 2,600mm
Ground clearance: 160mm
Engine type
Permanent-magnet synchronous motor(PMSM)
Max power
150 kW
Battery capacity
64kWh
Max torque
395Nm
Top speed
167 kmph
Range
Up to 415 kms
Seating capacity
4
Charging time
9 hours 35 minutes (240V) 80% in 54 minutes (DC Fast Charging)
Boot space
332/1114 (Min/Max)
Gross weight
2,170 kg
Suspension
Front: McPherson strut
Rear: Multi-link type (2WD)
Minimum turning radius
5.3 metres
There are two versions of the Hyundai Kona EV. The price of 100Kw version is Rs 5,696,000 and for 150Kw is Rs 7,196,000.
2. Hyundai Ioniq EV

Hyundai Ioniq is one of the most value-for-money EVs in the market. This SUV has refined, modern good looks that are sure to grab your attention. This well-designed SUV comes together with a smooth flow of power. IONIQ Electric's safety features complement its futuristic styling. Preventive safety innovations have been incorporated with advanced technologies to help keep you on track and out of harm's way. Combining built-in radar, sensors and machine vision, IONIQ Electric is at the leading edge of safety technology and looks out for you every inch of the way. Ioniq EV is also equally packed with features. Some of the notable features of this SUV are:
Reverse parking sensors
Auto temperature control
7 airbags
Safety window power control
Smart electric sunroof
Specifications
Dimensions
Length: 4,470mm
Width: 1,820mm
Height: 1,460mm
Wheelbase: 2,700mm
Ground clearance: 150mm
Engine type
Permanent-magnet synchronous motor(PMSM)
Max power
100KW
Battery capacity
38.3kWh
Battery power
113KW
Max torque
295Nm
Top speed
165kmph
Range
311kms
Seating capacity
4
Charging time
0-80% in 54 minutes through DC fast charging
Boot space
357/1417 (Min/Max) litres
Gross weight
1,970 kg
Suspension
Front: McPherson strut
Rear: Torsion beam
The price of Hyundai Ioniq EV in Nepal is Rs 5,796,000.
3. Kia Niro EV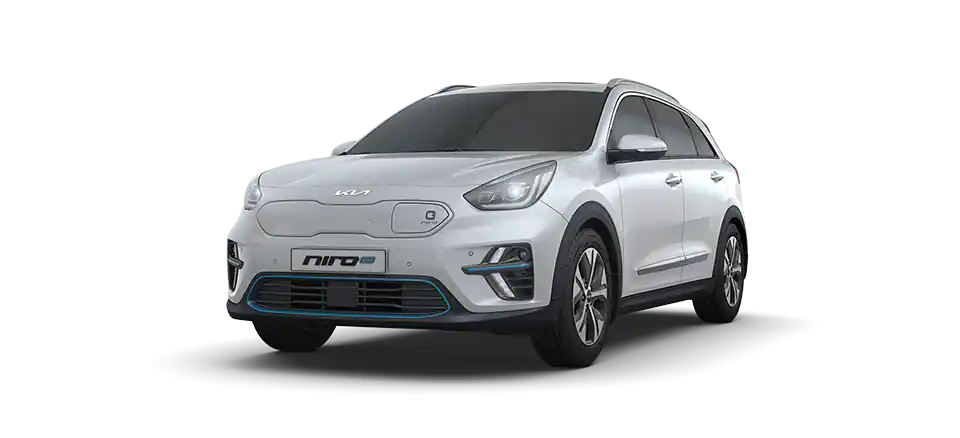 Kia Niro is an attractive EV that packs desirable features. Powered by a single electric motor that produces 201 horsepower, which is sent through the front wheels by a one-speed direct-drive transmission, the Niro EV can go from 0-100 km in just 7.8 seconds. The battery capacity of Kia Niro is 64kWh, which enables it to give a range of up to 400 km when charged fully. The Niro EV comes with standard power front seats, heated front seats, and a 7.0-inch digital driver display, ventilated front seats, a power sunroof, and wireless charging. The Niro EV also has an intuitive two-zone automatic climate control system with an option to turn off the passenger's climate control if the seat is empty to save energy. This helps the EV maximise efficiency and allows for more of the battery to be used towards the driving range.
Some of the notable features of the Kia Niro EV are:
Wireless mobile charger
Supervision cluster
Advanced paddle shifter
High-tech rotary drive power shifter
Auto hold
7 airbags for safety
Smart regenerative braking
Specifications
Dimensions
Length: 4,355mm
Width: 1,805mm
Height: 1,545mm
Wheelbase: 2,700mm
Ground clearance: 155mm
Engine type
Permanent-magnet synchronous motor(PMSM)
Max power
201 BHP
Battery capacity
64kWh
Battery power
170KW
Max torque
395Nm
Top speed
167kmph
Range
Up to 400kms
Seating capacity
5
Charging time
9-10 hours
Boot space
520 litres
Kerb weight
1,728 kg
Brakes
Front: Ventilated disc
Rear: Solid dIsc
Kia Niro EV is priced at Rs 6,990,000 in Nepal.
4. Peugeot Partner Tepee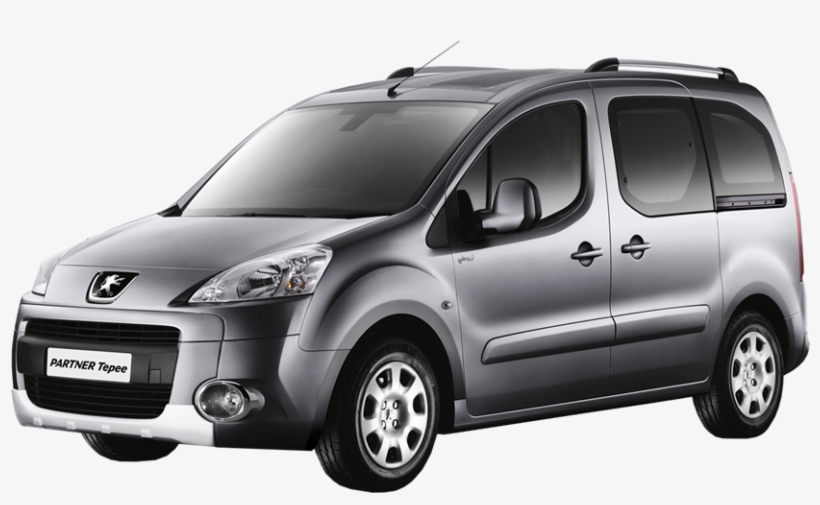 This is the first segment of EVs from Peugeot in Nepal. Peugeot Partner Tepee is an all-electric family car that produces a maximum power of 67HP and a maximum torque of 200Nm. The top speed of this vehicle is 110 kmph. There is no standard gearbox though. You instead get a single ration permanent driver reduction gear. Equipped with a 22kWh Li-ion battery, Partner Tepee can give a range up to 170kms, which is very less, considering the EVs of a similar price range.
The vehicle does not provide fancy features like the EVs of a similar price range. In terms of safety, the car has an active city brake, reversing camera, parking sensors, electronic stability program (ESP), dynamic stability control (DSC) with anti-skid regulation (ASR), cruise control and speed limiter. Essentials like ABS and hill assist are missing. Some of the notable features of Partner Tepee are:
Huge boot space
Sliding doors
Huge ground clearance
Specifications
Dimensions
Length: 4,380mm
Width: 1,857mm
Height: 1,822mm
Wheelbase: 2,728mm
Ground clearance: 200mm
Engine type
Electric motor
Transmission
Single ration permanent drive reduction gear
Max power
67BHP
Battery capacity
22kWh
Battery power
170KW
Max torque
200Nm
Top speed
110kmph
Range
Up to 170kms
Seating capacity
5
Charging time
6-7 hours
Boot space
Up to 2400 litres
Gross weight
2,175 kg
The price of Peugeot Partner Tepee in Nepal is Rs 5,800,000.
5. BYD All-New e6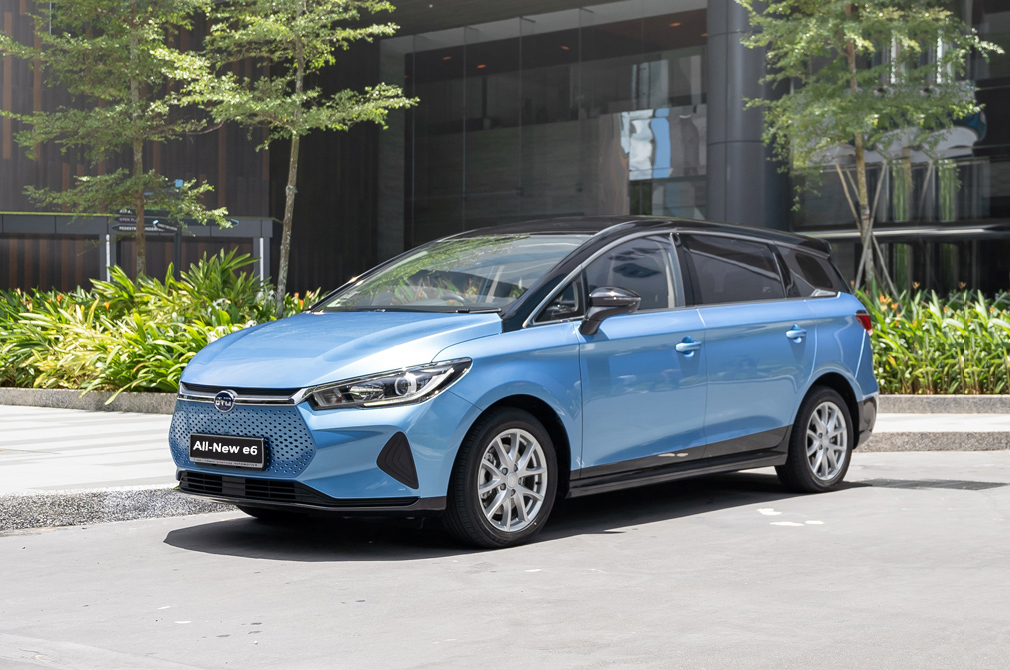 Cimex is the authorised distributor for BYD Products in Nepal. Cimex has been offering electric vehicles and promoting e-mobility in Nepal through various consumer and public efforts. It has now brought the second generation of BYD e6. The feature-packed All-New e6 is equipped with a 71.7 kWh Blade Battery Pack that gives a range of 522kms in a single charge. The 70 kW electric motor offers a torque of 180 Nm with smooth linear throttle response. . With Chief Chassis Expert Heinz Keck's efforts, the All-New e6 features a MacPherson strut front suspension and rear multi-link suspension chassis, which pushes both comfort and toughness to the maximum.
The company claims All-New e6 is the world's first electric vehicle to be equipped with Bosch's latest IPB Intelligent Integrated Brake Control System with an extremely fast response time and smooth linear braking feel. Some of the notable features of BYD All-New e6 are:
Collapse energy absorbing steering wheel
Electronic power steering (EPS)
Anti-lock braking system (ABS)
Electronic stability program (ESP)
Electrical park brake (EPB)
Vehicle dynamic control system (VDC)
Brake override system (BOS)
Traction control system (TCS)
Electric brakeforce distribution (EBD)
Hill-start assist control (HHC)
Hydraulic brake assist (HBA)
Roll movement intervention (RMI)
Controller ceceleration parking (CDP)
Specifications
Dimensions
Length: 4,695mm
Width: 1,810mm
Height: 1,670mm
Wheelbase: 2,800mm
Ground clearance: 175mm
Motor type
AC permanent magnet synchronous motor
Max power
70KW
Battery capacity
71.7kWh
Max torque
180Nm
Top speed
130kmph
Range
Up to 520kms
Seating capacity
5
Minimum turning radius
5.65 metres
Charging time
1.5 hours(fast charging), 2-12 hours depending on AC types
Boot space
580 litres
Suspension
Front: McPherson Rear: Multi-Ink
Gross weight
2,380 kg
The price of BYD All-New e6 is Rs 5,750,000. You can also check BYD's e6, the older version of the same car.