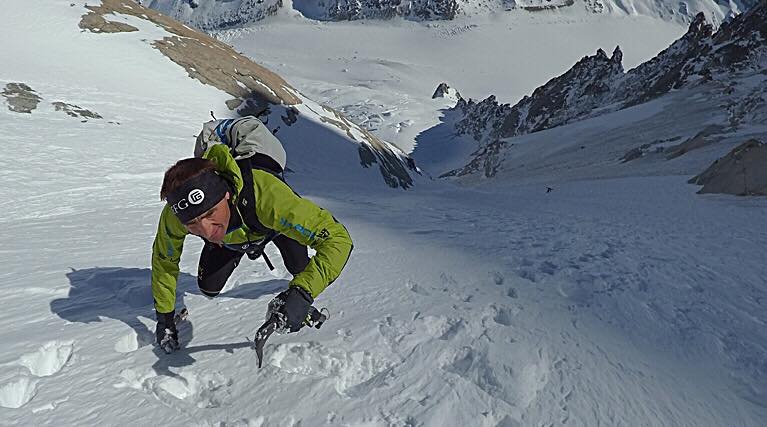 One of the most recognised faces in mountaineering Ueil Steck (40), also known as the 'Swiss Machine' died on Everest Sunday morning as he attempted to trace the Hornbein Route to the highest mountain in the world.
According to Nepal's Department of Tourism, Steck slipped and fell off a slope. "He skidded off about 1,000 metres from (Everest) camp two early. Other climbers ascending Everest saw him and asked for his rescue," Dinesh Bhattarai, director general at the Department of Tourism told AFP.
According to a source, Steck's body parts were scattered on the Nuptse Face of Mt Everest. A Fishtail Air chopper has brought the body to Lukla.
The source also said Steck was the first climber to die on Everest this season.
According to the Outdoor Journal, the Hornbein Route, climbed in 1963 by Tom Hornbein and Willi Unsoeld during the first successful American expedition to Everest, starts by ascending to Camp 2. At that point, following the original route, climbers cut sharply left toward Everest's left shoulder in a big traverse that takes them to the Hornbein Couloir. After exiting the Couloir, rejoining the West Ridge, and summiting Everest, they then go down the South Col, make a traverse, and eventually meet up high with the normal Lhotse route. From there, they climb several hundred meters upward to the summit of Lhotse, after which they will descend to Camp 2.
Steck was one of the Western climbers involved in the infamous row with the Sherpas over fixing ropes for climbers in 2013. He had to abandon the expedition that year following the row.
In 2007, while climbing up the direct line on the southern flank to the summit of Annapurna in the Himalayas, he was hit by a falling rock which smashed his helmet. He was knocked unconscious, slipped more than 200 feet, but survived with only bruises and a concussion.
In May 2008, again climbing Annapurna, he broke off his ascent due to an avalanche threat, but the next week climbed to assist a Spanish climber Iñaki Ochoa de Olza, who had collapsed. Medical help was slow in coming and the Spanish climber died despite Steck's help.