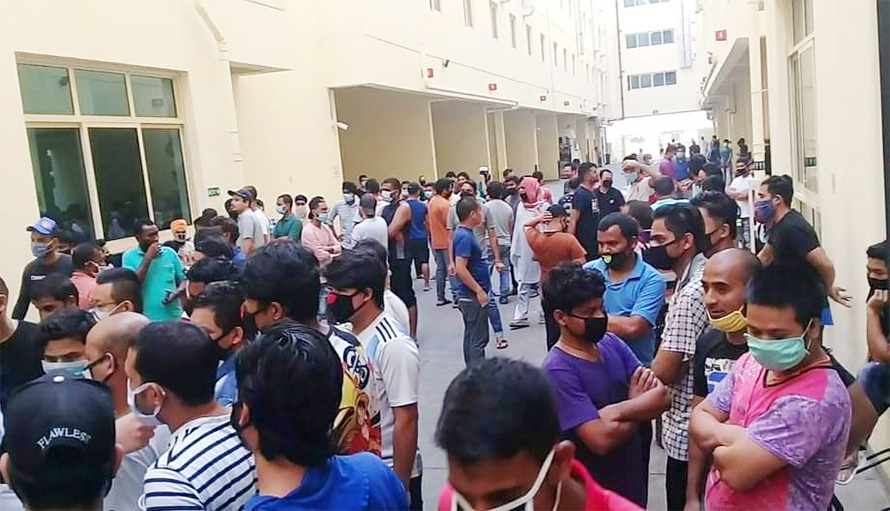 Kathmandu, July 7
Around 2,500 Nepali workers employed by an outsourcing company in the United Arab Emirates have lost their jobs due to the Covid-19 crisis.
Transguard Group had been employing around 12,000 Nepalis in the Gulf country. But, it has recently terminated the contracts of around 2,500 citing the economic crisis.
Following the termination, the workers have urged the Nepali Embassy in Abu Dhabi to do the needful. The embassy has forwarded the request to the Ministry of Foreign Affairs in Kathmandu.
An official in the embassy says initiatives are being launched to repatriate them to Nepal, adding the employing company is ready to sponsor the repatriation flights. However, the government of Nepal is yet to approve the offer.
One of the workers, Jaya Ram Nepali, says the company has also given them needful food, but they want to return home as soon as possible.
Around 25,000 Nepalis in the UAE are willing to return home due to the crisis. So far, 4,000 of them have returned.