One of the villages worst affected by the 2015 Nepal Earthquake, the scenic valley of Langtang has finally awoken. Villagers mourning the passing of hundreds of friends and family are slowly, but surely rebuilding, both their houses and their own lives.
Before the quake, a small settlement in the valley, located at around 60 km northeast of Kathmandu, nestled at the foot one of the highest mountains in the world Himalayan peaks. The valley was the go-to place for hikers, bikers, climbers and anyone else remotely interested in adventure.
When the earthquake happened, Langtang was at its peak. More than 600 people are known to have been there at the time of the temblor. They were spread across the Kyanjin Gumba, in the east, and Ghodatabela. Most of the tourists were in Langtang Village. An avalanche triggered by the quake buried 116 houses. More than 300 people died, including 176 Langtang residents, 80 foreigners, and 10 army personnel.
But life in Langtang seems to have moved on. As the golden rays of the sun strike the white mountains, Langtang's survivors look for a better day ahead. Though the villagers are yet to restructure the hamlet which they lost in the tremblor, hope is what they have not lost.
This is why the New York Times featured Langtang Region on its '52 Places to Go in 2017. It aptly described what the valley has on offer, "In an effort to revive tourism … now offers a spectacular 15-day Tamang Heritage Trail Trek through alpine terrain, verdant midlands, rustic villages and monasteries."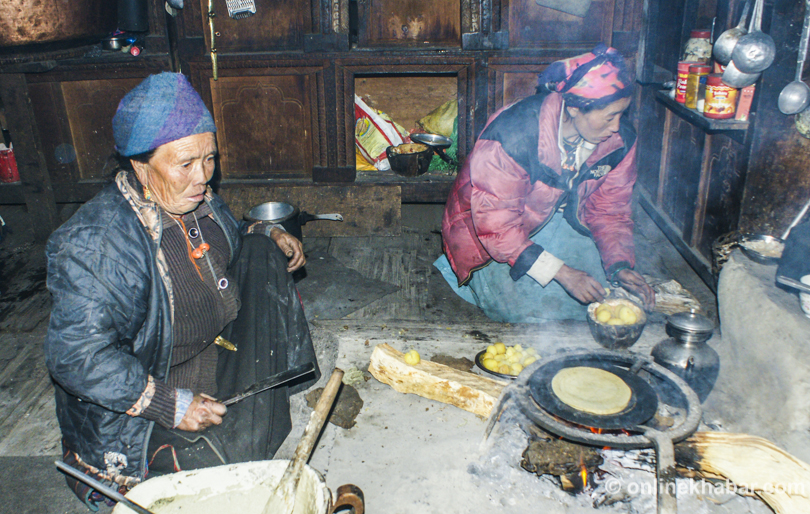 Trekking Agencies' Association of Nepal General Secretary Karna Lama says Langtang's image was tarnished in the international market as the actual loss in the earthquake was blown out of proportion, stopping many tourists likely to visit the region halfway. He says the people of Langtang are ready to welcome tourists again.
Lama and his team faced some difficulties to reach the region earlier, but all the trails now have been cleared now, he explains. TAAN and other tourism organisations have spent Rs 15 million in renovating the trekking trails, he informs.
Meanwhile, the Langtang International Marathon is being held on April 25, the second anniversary of the devastating tremor, to send a message to the international market that the valley has awoken.