Inspector Sudarshan Panthee, 31, and Sub-Inspector Birendra Singh Johari, 40, last month did something not many police officers in Nepal have managed to do. Panthee and Johari received the Asia Environmental Enforcement Award from the United Nations for their role in arresting notorious wildlife smuggler Kunjok Chhiring Lama in June 2020.
"This is great for us and for these two," says the CIB Chief, DIG Sahakul Bahadur Thapa, adding the UN independently awarding Nepali police is good for the body as it will inspire the younger generation of policemen.
Kunjok had been on Interpol's most-wanted list for a long time. The police were desperate to catch him, but they had no leads.
The 2005 case
But, in 2005, when the Nepal Army, in Syaphrubesi-9 of Rasuwa, confiscated five pieces of tiger hide, 36 pieces of leopard hide, 113 kgs of tiger bones, and 238 otter hides, the police got a sniff at catching Kunjok. This was the largest confiscation that Nepal's security force had done, and its importance would be found 10 years later.
Back then, Langtang National Park did not have a skilled investigation team to examine the case, which is why a team of officers from Chitwan National Park led by assistant warden Diwakar Chapagain went to Rasuwa to probe into it.
As four people had been arrested with the wildlife goods, Pillar 4, the wildlife section of the CIB, had already shown interest and had started to collect information.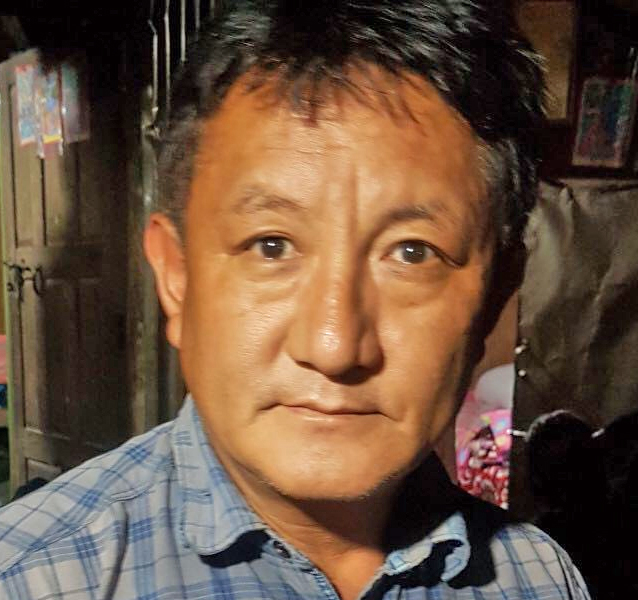 Chapagain's team was assured that four more people were involved in the crime. According to Johari, they were Kunjok Lama, Nitub Lama, Dandum Lama and Pema Lama. Out of these four names, Kunjok's name would often be heard whenever there was a case of wildlife smuggling. But, no one had information about who he was or his whereabouts.
"The national park officials, when they found out about Kunjok's involvement, reached out to the CIB asking our cooperation," recalls Johari. "With that, almost Pillar 4 of the bureau started to look for Kunjok."
Panthee says that even Interpol was interested in Kunjok as his name came because it was investigating the infamous Bawaria Poaching Network.
The 2016 meeting
"When tigers started to die in the India-Nepal border area, Interpol, in 2016, held a security meeting at Bardiya National Park calling officials from both countries as it found that products of these dead animals were being trafficked to Tibet.," says Panthee.
In that meeting, all parties involved shared the information they had. This, Panthee says, helped them during their investigation as Interpol gave them a detailed report about Kunjok.
As the police were investigating the case, in 2016, they were informed about one Kunjok Lama being arrested in Banke for smuggling four kilograms of pangolin scales. As the names matched, police were hopeful that it was the same Kunjok Lama that they were looking for.
But, it was not the man they were looking for. After that, the police started to look for other Kunjok Lamas around Nepal. They arrested one from Bouddha.
But, as the police did not have proof that he was the Kunjok Lama they were looking for as with multiple Kunjok Lamas in Nepal, the police had to release him after taking his statement where he had written his phone number as well.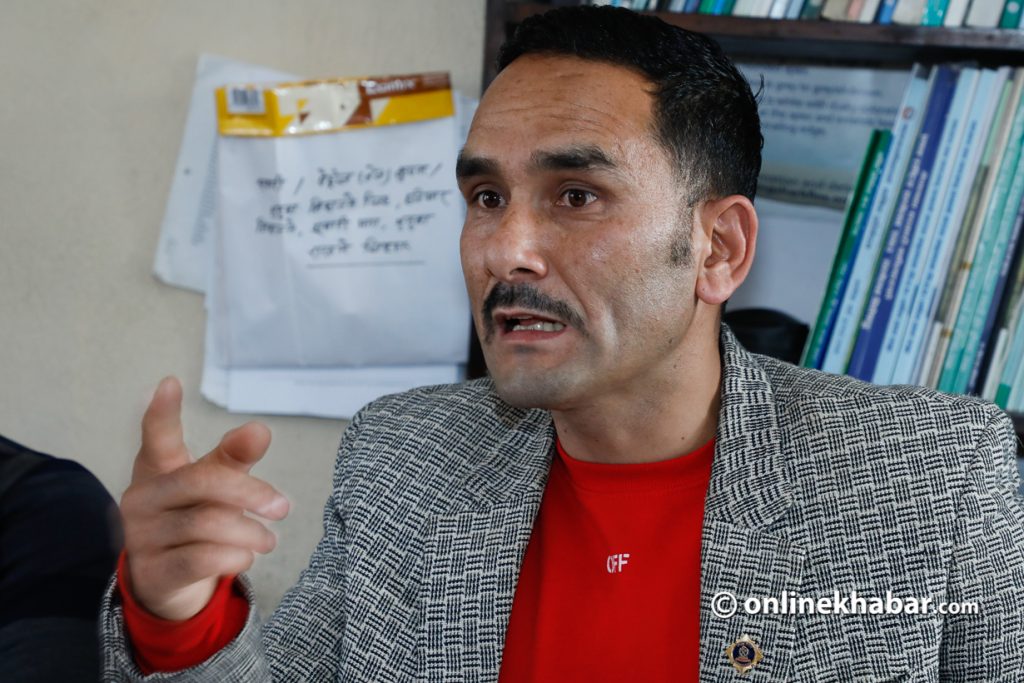 One number changed everything
Even though chiefs at Pillar 4 were changing on a regular basis, everyone's plan included capturing Kunjok. However, his whereabouts were unknown.
But, in 2019, Johari, when going through old notes, found something from 2005 that many had overlooked. He was reading the statements of those captured by the National Park Official in Rasuwa. Two of them had given the park officials Kunjok's description, but most importantly, they had also given his phone number.
He then decided to track the number and go through its call details from the day in 2005.
"We were talking to Nepal Telecom about giving us data when we found out something interesting," says Panthee.
The number that the smugglers had given in 2005 matched with the Kunjok Lama who had been arrested from Bouddha and had been released due to the lack of evidence against him.
But, the police wanted to make sure that they had everything they needed against Kunjok. When they were looking at if the number was still active, they found it had been active in 2012. The sim card was bought in 2001 and was active until 2005 after which it had been inactive until a few years ago.
That made police feel that they had let Kunjok Lama escape their grasp.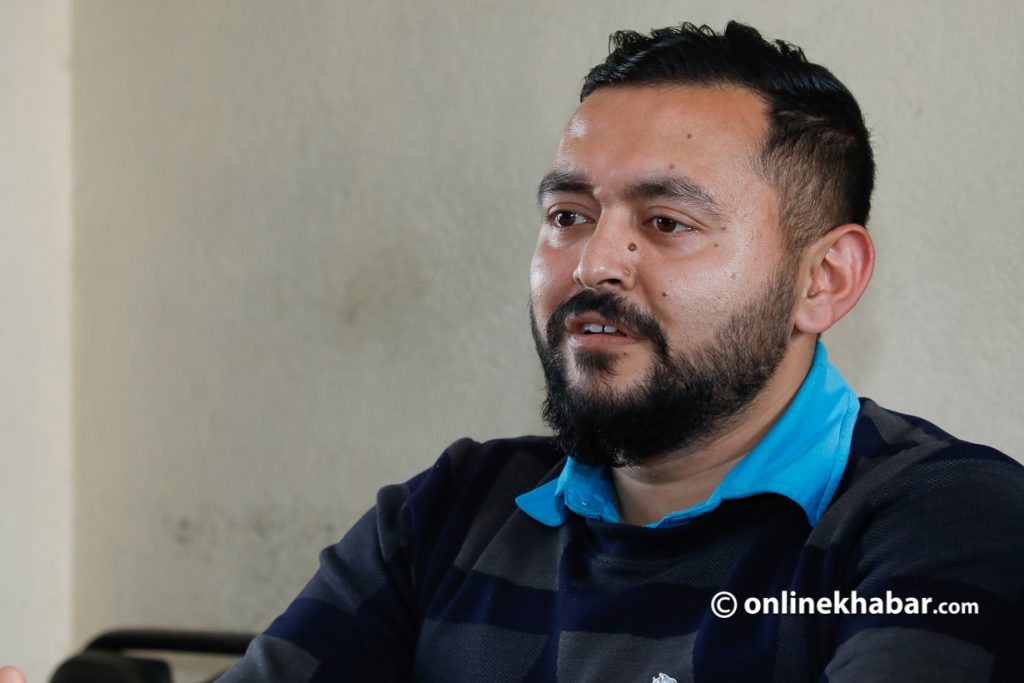 Not easy yet
"With what we had, we had to investigate him. But, it was not easy due to a few laws," says Panthee.
According to the National Park and Wildlife Conservation Act, 1973, the police had to submit Kunjok to the Department of National Park within 24 hours of the arrest.
"That made us cautious as he could get away again citing the lack of evidence, which is why we started to gather evidence tying him to the 2005 crime," Panthee says.
Police went through this call detail record and started to investigate people that Kunjok had called from his number. They also went through Kunjok's banking record, which almost proved that he was the smuggler whom they along with Interpol were looking for.
"We knew where he lived, but we wanted to catch him in the act," says Johari. "We did a recce and on the day that we were going to arrest him, we called his number. The person whom we had arrested before answered the phone. When we asked him who he was, he told us that he was Kunjok Lama."
Upon further questioning, the police say Kunjok admitted to being the infamous wildlife smuggler. But, he did not go down easily. In a bid to escape, he filed a habeas corpus writ petition at the court. The court, however, after going to the police's report about his arrest, denied the order and Kunjok now faces a long time in prison for smuggling wildlife in Nepal, China and India.
His arrest has given the CIB and Nepal Police further leads about wildlife smuggling in the country as they are now looking for more involved in the case, says Pathi.
But, for him, this remains a monumental achievement as he had never imagined that he would have received this award in less than a decade working for Nepal Police.