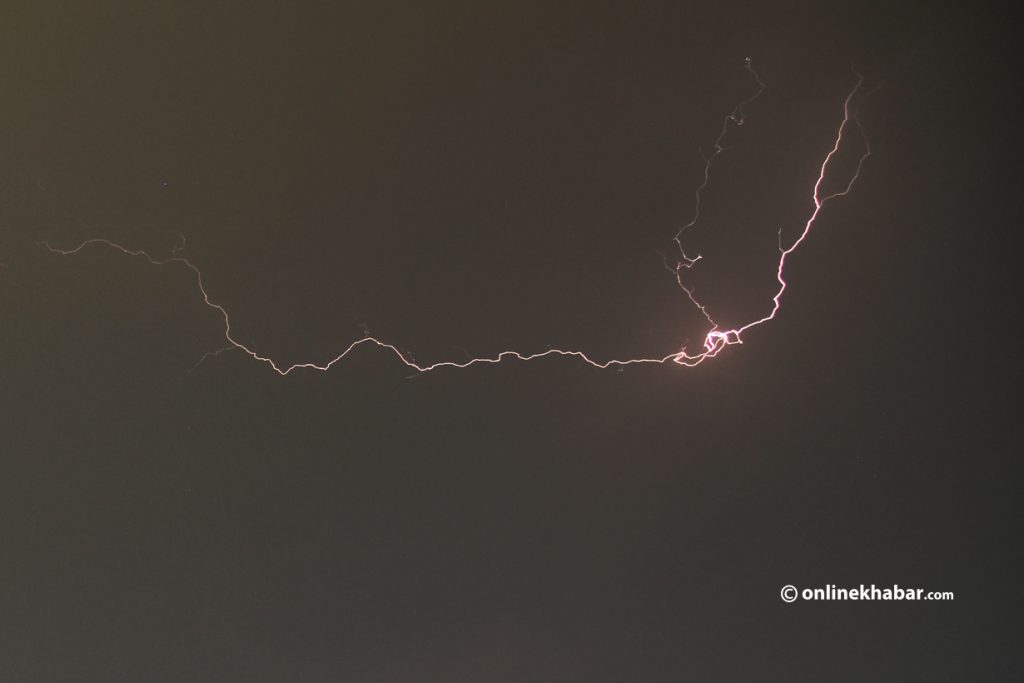 Jhapa, July 5
A teenager died and two others were injured after being struck by lightning at Gauriganj rural municipality-6 on Wednesday morning.
Police identified the deceased as Bijaya Sardar, 15, of Khajurgachhi in the rural municipality. Khagendra Rijal, the spokesperson for the District Police Office, Jhapa, said Sardar died on the spot after lightning hit him while he was going towards the fields to work.
Shikandar Alam, 20, and Manijur Alam, 16, from Phulabari, India were injured in the incident. The two were currently living in Khajurgachhi. They have been sent to Medimax Hospital at Gauradaha for treatment, spokesperson Rijal said.