As usual, most of opinion makers and editors have concentrated on contemporary political issues in the newspapers published from Kathmandu today as well. As provincial and federal parliamentary elections are coming closer, more political issues are gaining attention of thinkers and analysts and this rise is clearly reflected in the opinion pages of national broadsheets.
An analysis of Bhattarai's downfall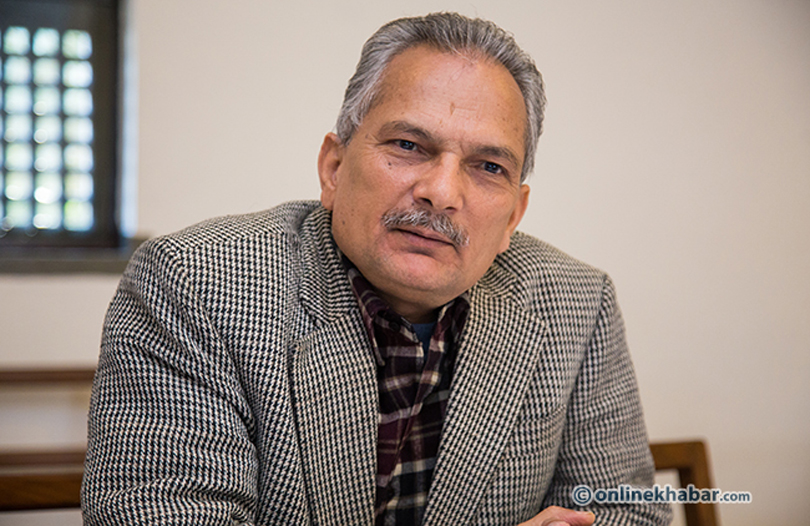 Krishna Murari Bhandari in his column for Annapurna Post discusses why Baburam Bhattarai, who had once reached the height of popularity among political leaders of Nepal, has failed to save himself from downfall in recent days. Bhandari argues that Bhattarai is more ideological and intellectual than pragmatic and he lacks practical skills to play politics. Taking his decision to leave the under-formation leftist alliance just because two other constituents—CPN-UML and CPN-Maoist Centre—did not agree to leave his Gorkha-2 constituency for him as an example, Bhandari argues the former prime minister makes decisions in haste and they do not benefit Bhattarai in the long run.
"The circle that Dr Baburam has made in past two weeks has proved that he is not a political player. Those who know him stay that Baburam wants to do politics. He has a keen desire to position himself at the centre of politics and rule in the way he wants. But, he can never do it rightly."
Bhandari says Bhattarai is an ideologue, but not an organiser; therefore he does not know recent political activities. As a mere ideologue, he always gets indulged in fantasies without noticing what is happening around him.
The author's conclusion is that Bhattarai should not have left the leftist alliance as he had an opportunity to rename the unified communist party because he had already left the communist ideology. "This way, he could establish himself as an architect of a prosperous Nepal."
Culture and corruption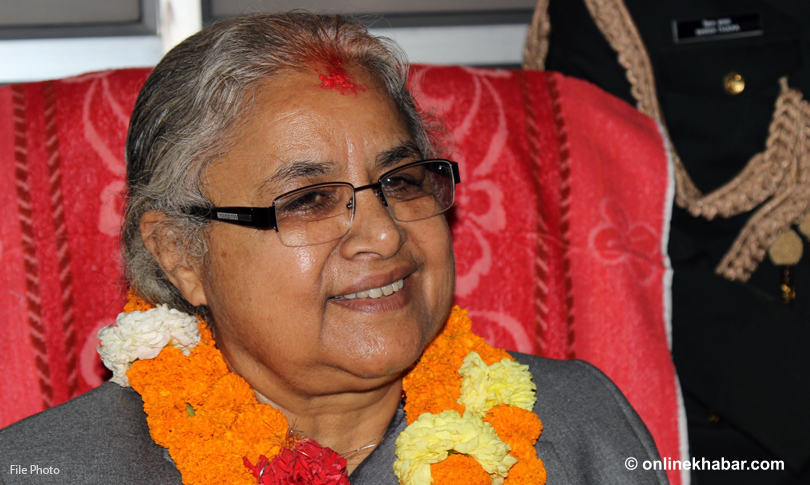 Former Chief Justice Sushila Karki in her lead article for Kantipur has discussed how foreign culture is penetrating Nepali society and how it is promoting corruption here. Karki discusses a number of examples from various celebrations including wedding receptions that she observed and participated in to make her point that the more austere the celebrations, the less corrupt we become.
"Our original rituals and cuisines were simple and involved a low cost. All ethnic groups had their own culture and traditions. But gradually, we are ditching them and are submitting ourselves as subjects of multinational companies," Karki writes arguing simple living gives eternal satisfaction and happiness in life. In addition, they also help the country prevent corruption.
"Corruption, irregularities, misappropriation of public property are crimes against the state," she concludes, "If there are any obsolete traditions, we can quit them or improve them. But, let's save Nepali identity by gradually improving original traditions."
The Congress confidence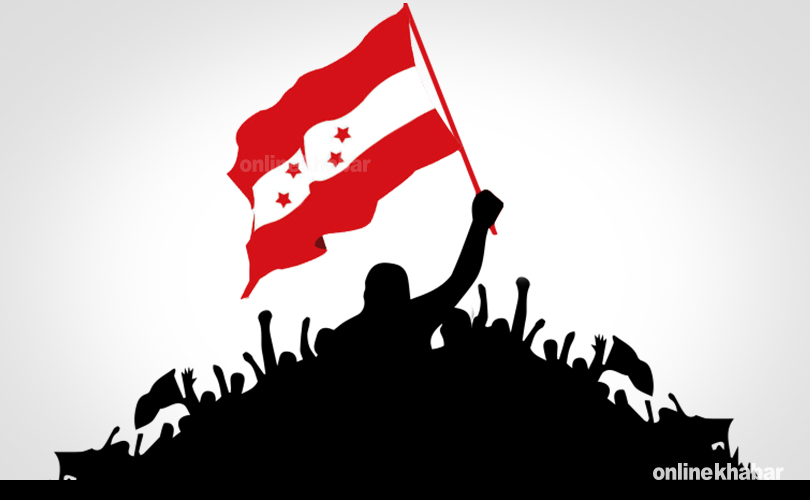 Nepali Congress leader and Minister for Water Supply and Sanitation Mahendra Yadav in his article for Naya Patrika argues that his party is the strongest political force in the Terai-Madhesh region as it has been winning the highest number of seats in all parliamentary elections since 1990. Therefore, the leftist alliance involving CPN-UML and CPN-Maoist Centre also will not affect the party as the party is connected to Madheshis at social and family levels and most people in the region have a faith in democracy, he says.
 The fantasy of equidistance
Biranchi Paudyal in his article for The Kathmandu Post argues that Nepal can never maintain equal distance with its two neighbours—India and China—though it has to balance the relationships with them because it shares more similarities with New delhi than with Beijing. As both the neighbours are trying hard to influence internal developments in the sandwiched Himalayan country, Paudyal says, "Constant diplomatic pressure by either side will only encourage Kathmandu to align with one or the other Asian giant. The likelihood of Nepal's siding wholly with one country remains a great security threat that either giant is not ready to risk."
His main point is that Nepal is closer to India than to China because of various factors including linguistic similarity, ancient social and religious affinity and geographical proximity. "These are things that newly emerging trade and economic links with China cannot compete with. In particular, the people-to-people ties between Nepal and India are much stronger than those with China."
He concludes that diplomatic relations should be balanced, but that 'balance' is always contextual and it never means 'equal'.
---
Published on October 18th, Wednesday, 2017 10:09 AM
---
Download Onlinekhabar App. Android click here & IOS click here . Keep in touch with us on Facebook, Twitter & YouTube.