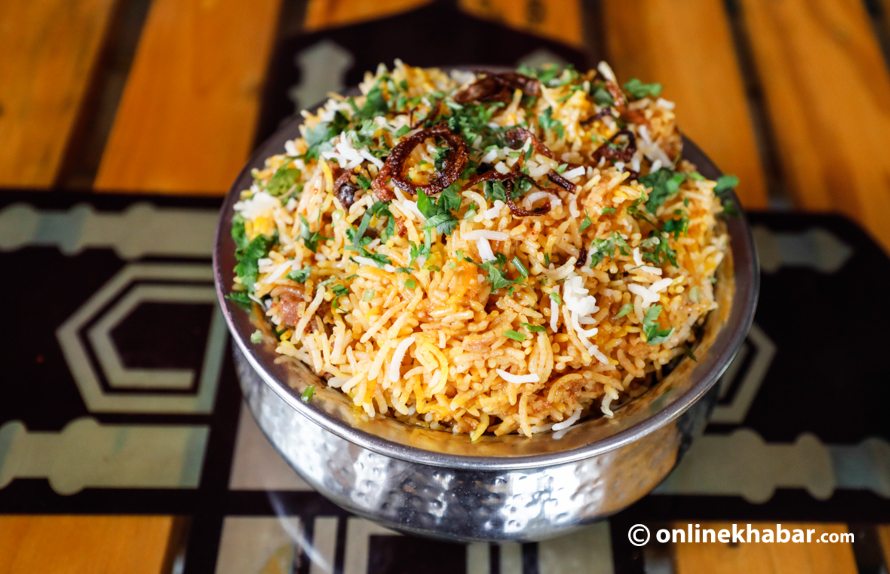 Almost every new restaurant in Kathmandu, these days, has something unique to offer. While one restaurant has a robot as its server, others have good music. For Hyderabad House, its USP is its biryani, brought all the way from Hyderabad.
India's diverse landscape has given birth to different types of food, which varies as you travel from north to south–each state provides you with a chance to try something different. One such cuisine is the biryani, which can be found in various places–the most popular one is from Hyderabad.
Many restaurants in the city serve biryani but I haven't come across any that tastes as authentic as the ones at Hyderabad House. Hyderabad House opened its doors in 2013 after the owners saw a market for biryanis in Kathmandu. The owners decided to bring a franchise all the way from Hyderabad. Along with the franchise, they also brought with them a chef trained in Hyderabad in Mughlai cuisine.
I went to try their biryani, but first, I went for one of their signature dishes – chicken 65. This appetiser is a must-try for those who enjoy spicy food. Chicken 65 is a spicy, deep-fried chicken dish that traces its origins to South India. While the name is used to refer to the dish, there are many different theories about its origins. One account claims that it is a dish that has 65 types of chilli peppers devised by an enterprising hotelier. The marinated chicken was spiced quite right and as I took a bite, different flavour burst in my mouth.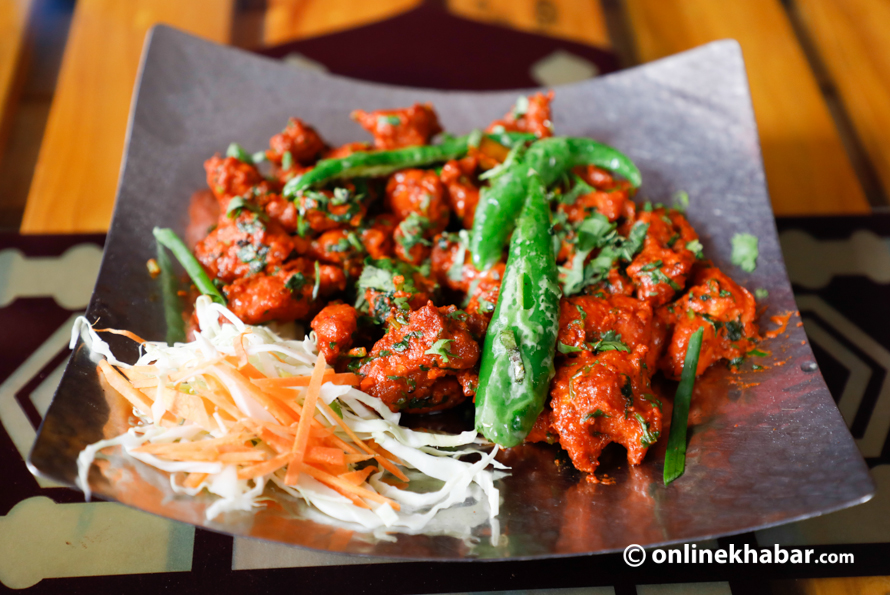 Along with chicken 65, I tried the mutton rogan josh along with naan. The slow-cooked mutton with a blend of spices was deliciously unique. It was juicy, tender and came with a light gravy with a strong aroma of spices. Mutton rogan josh went well with the naan, which was soft.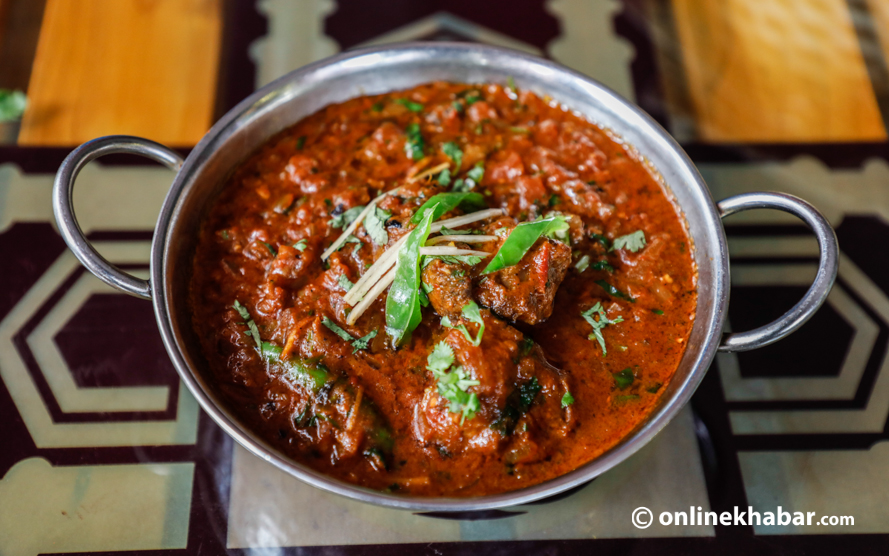 After the mutton dish, came a cuisine that surprised me the most – the tandoori momo. Fried and cooked on a clay oven, the dish was a pleasant surprise. It wasn't as juicy as the other momos, but had a smoky flavour to it.
After nibbling on some of their popular dishes, I saved the best for last. The biryani is what the place is known for. People, both young and old, throng the place throughout the week for the biryani. The biryani had a unique taste–not found in other restaurants in Nepal. The chicken Was marinated and spiced to perfection and complemented the rice which had a lot of flavours. The raita and sauce that came with the dish complemented the dish well.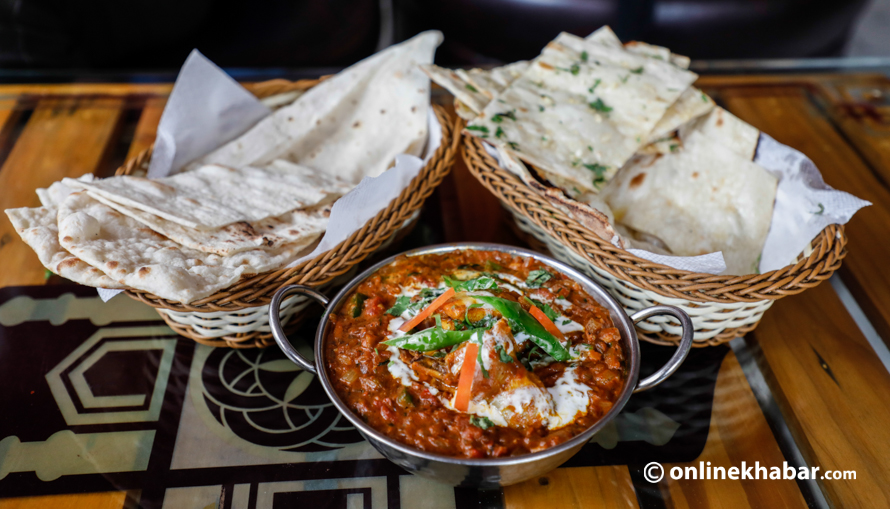 The restaurant has two seating spaces, one for smokers and the other for non-smokers. This makes it an ideal family restaurant. Hyderabad House can also be an ideal place to host office parties and small family events. If you are organising a bigger event, they also do outer catering.
After six years in business, the restaurant is now planning to open a branch in Jhamsikhel. Currently, the restaurant is also running a Teej promotion campaign under which customers can avail 15% discount on bills over Rs 1,500.
---
Address: Bhatbhatini (Opposite Bhatbhatini Super Market)
Phone: 01-4443839 or 9843763575
Opening Hours: 11 AM – 10 PM
---
Published on August 28th, Tuesday, 2018 11:11 AM
---
Download Onlinekhabar App. Android click here & IOS click here . Keep in touch with us on Facebook, Twitter & YouTube.