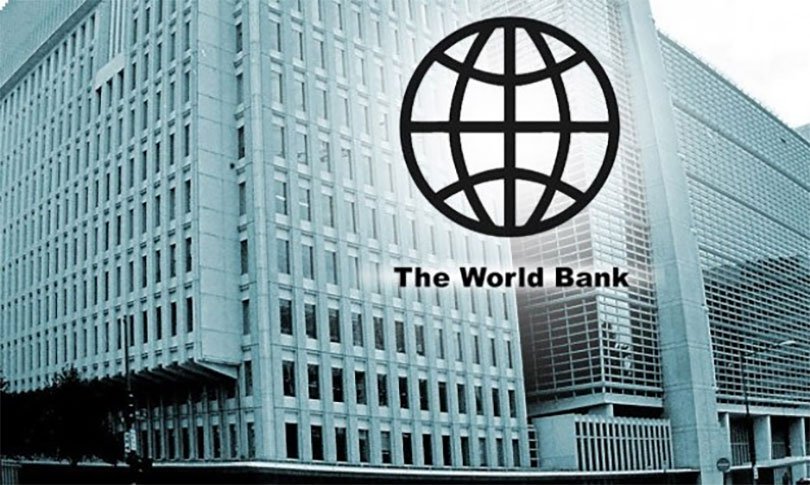 Kathmandu, October 6
The World Bank predicts Nepal's economy will grow in the next fiscal year.
The World Bank announced in Kathmandu that Nepal's economy is projected to recover with a growth rate of 3.9 per cent in the fiscal year 2023/2024, during the release of the South Asian Development Update and Nepal Development Update 2023 on Thursday.
However, Nepal's Gross Domestic growth rate will remain at 1.9 per cent this year, the World Bank noted.
The economy is expected to rebound owing to a lagged impact of the lifting of import restrictions, a strong rebound in tourism, and the gradual loosening of monetary policy, according to the World Bank's twice-a-year country update.
Nepal's economy is anticipated to expand by 5 per cent in the fiscal year 2024/2025. Nevertheless, there are several potential risks to this outlook. These include the unpredictability of the monsoon, which may hinder agricultural growth. Additionally, there is the possibility of a surge in commodity prices or ongoing food export restrictions by India, which could lead to price increases. Furthermore, elevated inflation could result in sustained policy rates, higher domestic debt servicing expenses, and a potential drag on overall economic growth.
The country's total exports amounted to 6.9 per cent of the GDP in the fiscal year 2023/24, representing only a third of the exports of other South Asian middle-income countries on average.
World Banks's analysis indicates that Nepal's lower exports can be attributed to the real appreciation of the exchange rate and persistently low labour productivity. According to the report, Nepal faces a labour productivity gap in all three sectors—agriculture, industry, and services—when compared to its peer countries and its primary trading partner, India.
"Amid challenges, Nepal is leading the way towards operationalising its green, resilient, and inclusive development vision to shape the country's long-term economic recovery," said Faris Hadad-Zervos, World Bank Country Director for Maldives, Nepal, and Sri Lanka.
"Improved external competitiveness is key to driving this recovery and enabling Nepal to compete in export markets, in terms of both prices and quality. This requires an emphasis on reforms to help increase domestic productivity and reduce the inflation differential with Nepal's trading partners."
He noted that Nepal has higher economic potential and expressed happiness over Nepal's preparation to graduate to the developing country status.
"South Asia's energy intensity of output is about twice the global average and the region lags in the adoption of more advanced energy-efficient technologies," said Franziska Ohnsorge, World Bank Chief Economist for South Asia. "Improvements in energy efficiency, in the context of a rapid global energy transition, are an opportunity for South Asia to make progress toward both environmental and economic goals."
The Nepal Development Update is a companion piece to the latest South Asia Development Update, Toward Faster, Cleaner Growth, also launched today, which projects South Asia to grow by 5.8% this year—higher than any other developing country region in the world, but slower than its pre-pandemic pace and not fast enough to meet its development goals.
Regional growth prospects are subject to downside risks, including due to fragile fiscal positions. Government debt in South Asian countries averaged 86 per cent of the GDP in 2022, increasing the risks of defaults, raising borrowing costs, and diverting credit away from the private sector. The region could also be affected by a further slowdown in China's economic growth and natural disasters made more frequent and intense by climate change.
Constrained by fiscal challenges, governments have limited room to help their economies fully capitalize on the global energy transition. Though often seen as an additional burden for developing countries, for South Asia, the energy transition could present an opportunity for future growth and job creation—if it leads to more investments by firms, cuts air pollution, and reduces the reliance on fuel imports.
The energy transition will also have significant impacts on South Asia's labour markets. Almost one-tenth of the region's workers are employed in pollution-intensive jobs. These jobs are concentrated among lower-skilled and informal workers who are more vulnerable to labour market shifts.
While the energy transition can help create more new jobs, it could also leave some workers stranded in declining industries. The report recommends a wide range of policies to protect such workers, including providing better access to high-quality education and training, finance, and markets; facilitating worker mobility; and strengthening social safety nets.
Also on the occasion, presenting Nepal's updates, World Bank's economist Nayan Krishna Joshi said Nepal has made remarkable progress in every sector. Nepal has been exporting electricity to India and preparation for power export to Bangladesh would substantially help economic development.
Joshi shared that sluggish progress in retail and wholesale trade has slowed down the growth of service sector in 2023.
Average consumer price has reached the highest point in seven years in the year 2023, he said low import and high remittance inflow has dropped to the lowest level in six years.
Also speaking on the occasion, National Planning Commission member Dr Ramesh Chandra Poudel said coordination was not being made with the productivity of Nepali school education, laying emphasis on reforming the education system of Nepal.