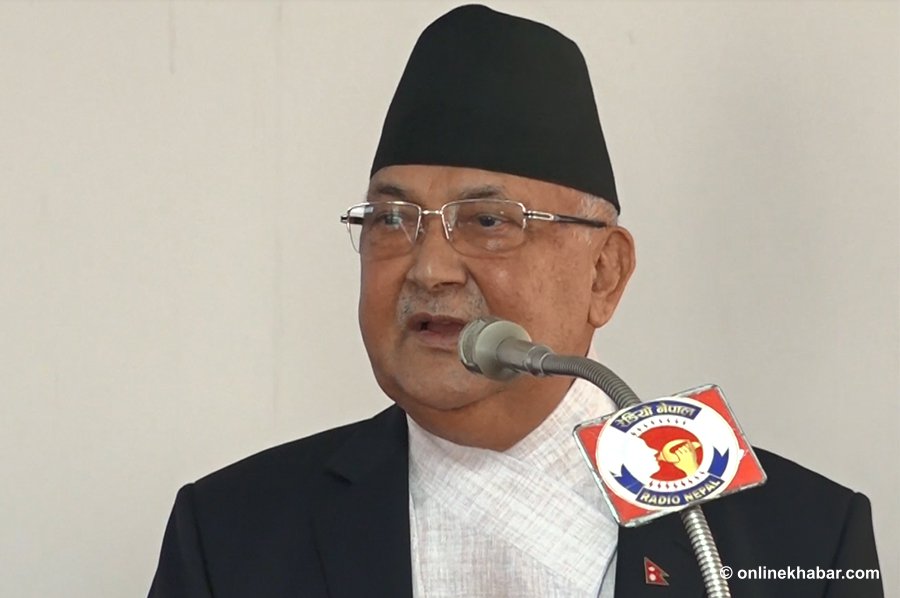 Kathmandu, November 17
Prime Minister KP Sharma Oli says his government will remove Indian security personnel from the disputed land of Kalapani. He has requested the Indian government to call back the troops.
Oli's statement comes around two weeks after India published its new political map, putting Kalapani in its territory. The map triggered rounds of protests in Nepal in recent weeks.
Though the Ministry of Foreign Affairs clarified that it would not accept the map, urging India to resolve the issue through dialogues, Oli was silent about the issue, inviting criticisms from the main opposition party. But, speaking at a function organised by his party's youth wing in Kathmandu today, the Nepal Communist Party chairman said, "We will not let even a single inch of our land encroached on, neither do we need the land of others."
"The government's position is not incapable of holding the dialogues. It will remove the foreign troops," he said, "The borderland was not encroached on today, but we have achieved national unity over this issue now."