Every pet owner wants their beloved pets to receive the best medical care and treatment because they are loyal, loving and always around you. With the growing trend of keeping pets especially in urban areas, there also has been a surge in the number of veterinary hospitals, clinics and professionals.
Like humans, your animal pals also fall sick, get involved in different accidents and require regular health check-ups to lead a healthy life and live longer. Therefore, we are providing you with a list of veterinary hospitals from across the Kathmandu valley, for helping you out find the best vet services in the city.
1. Central Referral Veterinary Hospital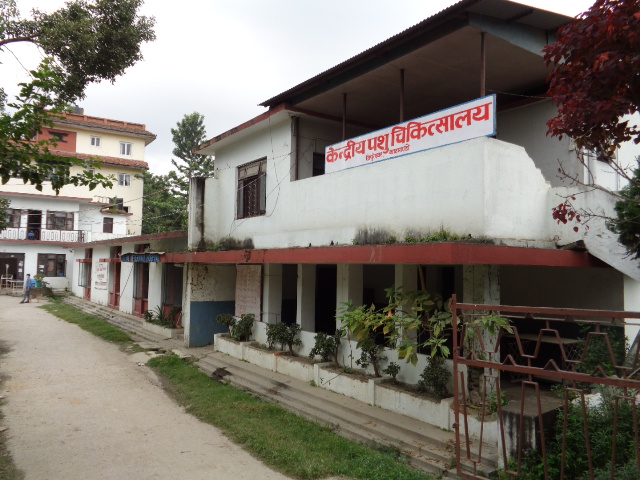 The Central Referral Veterinary Hospital is a pioneer veterinary hospital in Nepal. Established as a veterinary dispensary in 1940, it was upgraded as a vet hospital after one year of establishment. It was only in 1959 that it was developed as the central veterinary hospital run by the government.
Located in Tripeshwar of Kathmandu, the hospital was initially started targeting to offer veterinary services to domesticated animals like cows, buffaloes, horses, and goats. But, now it mostly receives cases of pet dogs. However, there is no emergency service available at this hospital yet and the veterinary service is available only after 10 am.
2. Advanced Pet Hospital and Research Centre 
The Advanced Pet Hospital and Research Centre is another veterinary hospital in the city, established in 2012. This hospital is located at Bishal Basti, Bishal Nagar. It is open 24 hours and 365 days and also provides emergency services. However, its veterinary services are limited to only dogs and cats.
3. Animal Medical Centre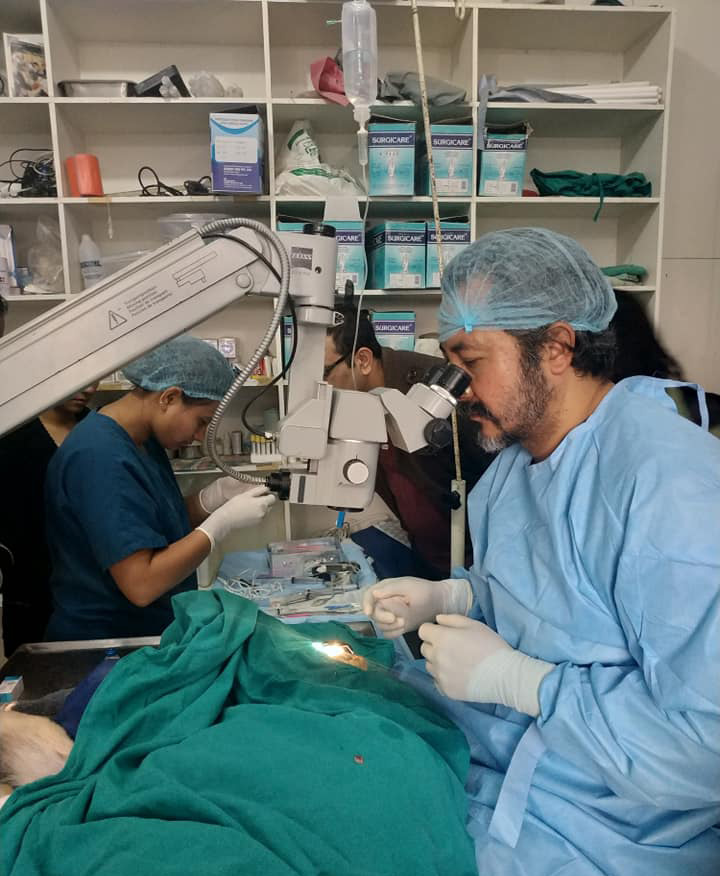 The Animal Medical Centre is located in Chuchchepati, Chabahil. This veterinary hospital offers both emergency and non-emergency veterinary services including routine vaccination, skin problems, basic grooming, spaying/castration among others in Kathmandu.
4. Kathmandu Veterinary Clinic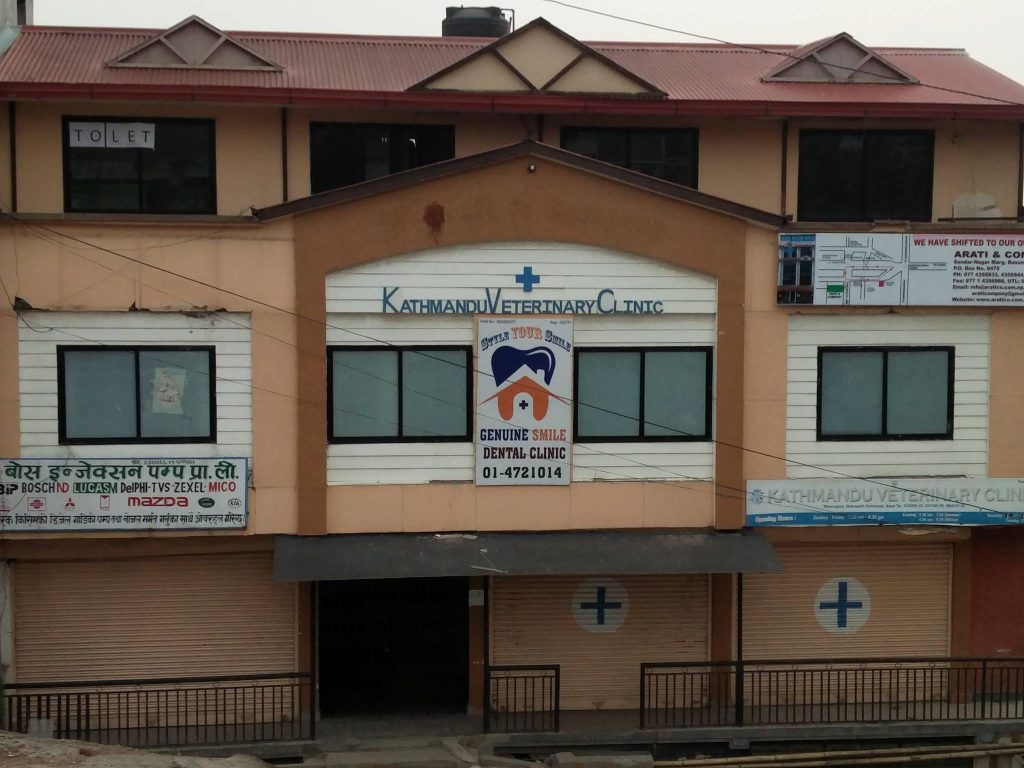 This veterinary clinic is one of the oldest veterinary service centres still in operation in Kathmandu. Located 150 metres west of Narayan Gopal Chowk, Ringroad, this veterinary hospital was established in 1978 AD. It is run by Dr Suderson Prasad Gautam and Dr Narayan Prasad Ghimire and offers all veterinary services. However, it remains open for about four hours a day only.
5. Kathmandu Animal Hospital and Research Centre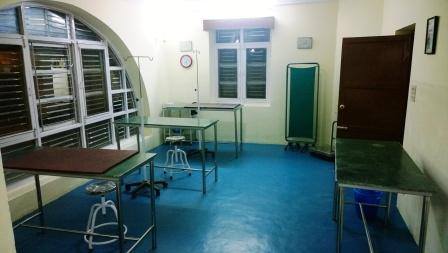 Kathmandu Animal Hospital and Research Centre is located in Baluwatar. It is open from 8.30 am to 6 pm with 24 hours emergency services.
6. City Veterinary Hospital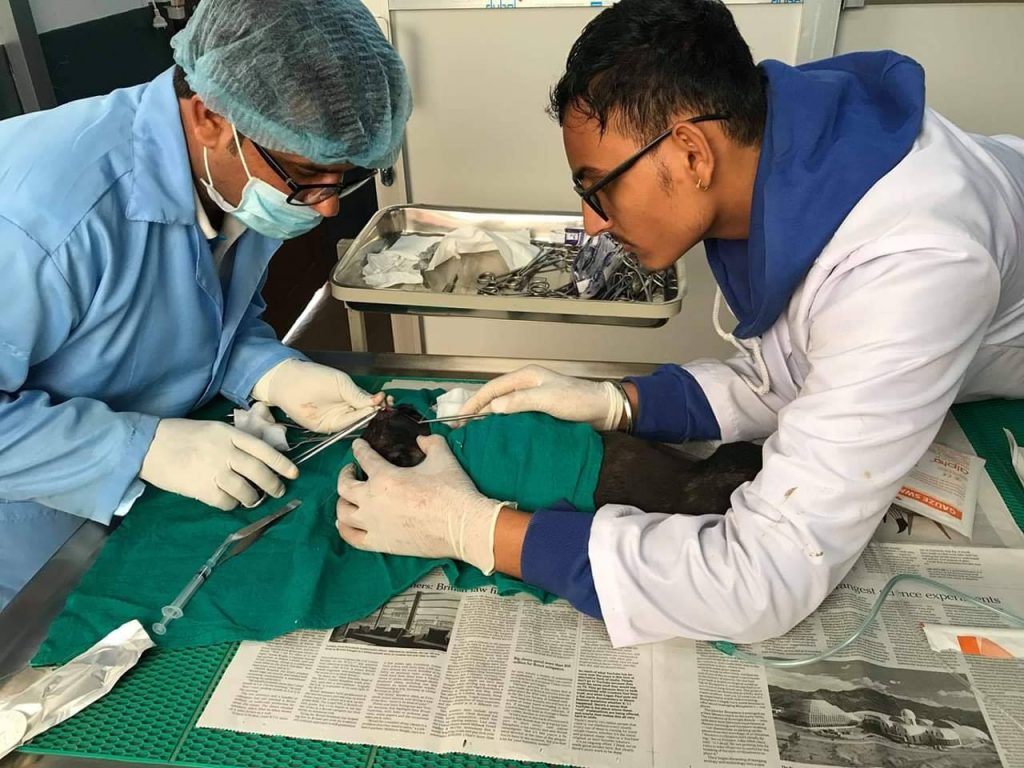 This veterinary hospital is located in Satdobato, opposite the swimming pool gate. It offers veterinary services including skin diseases, internal medicine, pet eye care, geriatric medicine, behavioural medicine, dental care, pharmacy, nutritional counselling, parasite prevention and control and puppy and kitten care. It is open 24*7.