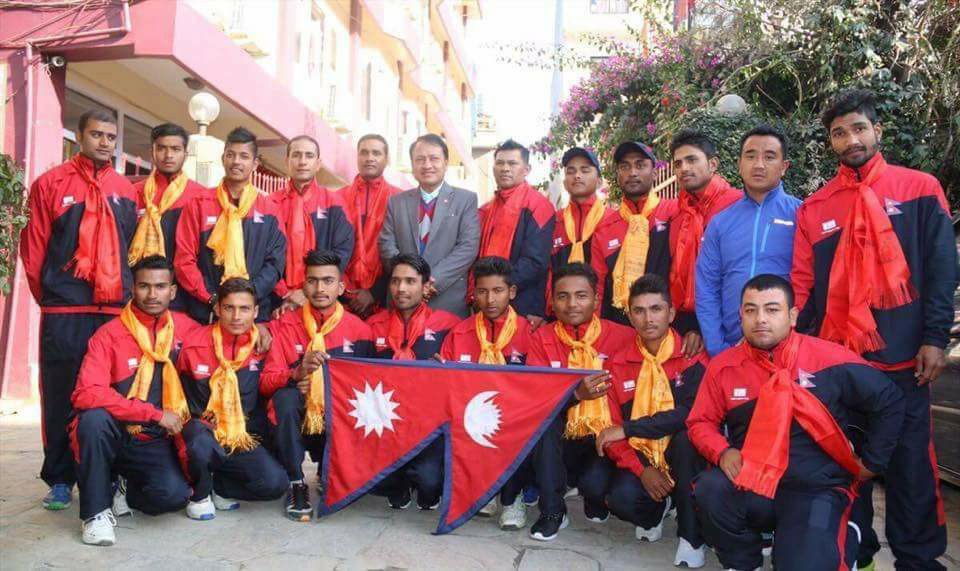 Kathmandu, December 15
Nepal's youth cricket team kick start their ACC U19 Asia Cup campaign today with an encounter against hosts Sri Lanka at the Nondescripits Cricket Club ground in Colombo.
Nepal's youngsters have so far played two 50-over matches with their Lankan counterparts. In the first of their contest, the island nation won by nine wickets in the in super eight of U-19 World Cup in 2002 held in Sri Lanka. The second  match saw Sri Lanka defeat Nepal by 51 runs in 2008 during the group stage of U-19 World Cup.
The Lankan team has former Sri Lankan international Roy Dias, who until a few years ago was the chief architect for Nepal's journey to become competitive at the international level. Dias also coached Binod Das, who is now the head coach of the Nepali youth squad.
On paper, the Lankan side looks strong with its traditional ability to play spin, and to take the attack to the bowlers. The inexperienced Nepali side, however, is ready to pull some punchers. Here we look at three exciting players to watch during the tournament. Nepal U-19 bat deep, and consider batting to be their strength–something Nepali fans are not used to hearing. They bat till no. 9!
Skipper Sandeep Lamichhane has had a good run in Australia, and he will be key to Nepal's prospects in the tournament. Here we look at three other players who could play important roles in the tournament.
1.
Aasif Sheikh
The brother of former U-19 vice-captain Aarif Sheikh, Aasif goes into the tournament with a stellar performance in the Everest Premier League final in which he scored an unbeaten century. Although opening batsman Aarif also keeps wickets, he will be concentrating on his batting this time, as is carrying a finger injury. He says he likes to hit the ball over the fielders, and make full use of the powerplay. "I want to build an innings and aim for a big score," he says.
2.
Rabindra Jung Shahi
Shahi recently returned to Nepal after training at the IPL side Delhi Daredevil's youth academy in India. Going by the runs he made during the selection round, he is certain to be among the highest runmakers for the Nepali side. Shahi says his strength lies in his technique that he has developed over the years. He thinks his sound technique makes him an asset for the squad.
3.
Pawan Sarraf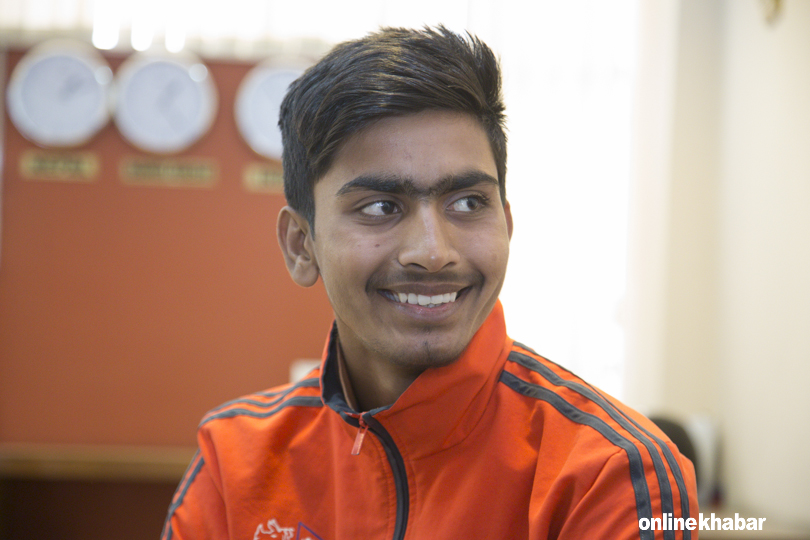 We asked this young lad what is special ability was. He made a simple statement, " I can turn the ball."
On any surface? "Yes, I believe I can."
The lower order hitter and specialist off-break bowler will partner with captain and leggie Sandeep Lamicchane to test the technique of the opposition. Sarraf, who is the brother of former U-19 player Jatashanker, believes that the Nepali squad can make it to the semi-final this time.