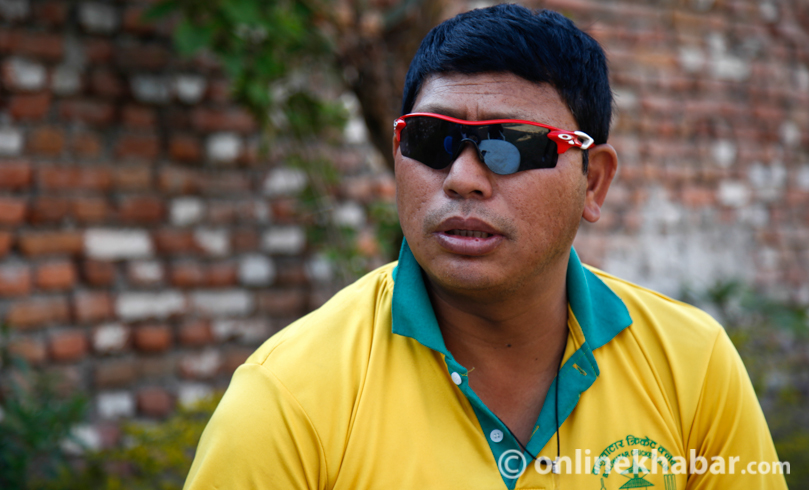 At the training facility of Balwatar Cricket Club, Sunil Lama (aka Sher Bahadur Lama) is putting young players through their paces. One of his students drops a simple catch and he doesn't look impressed.
Lama (45) says he sees his younger self in these budding cricketers, who aspire to play for the national one day–the same way he did. Lama, who is the only Nepali national to play an ICC-recognised One Day International cricket match till date, would go on to live his dream but in a surreal way.
Born to an ex-British Gurkha, Lama grew up in Manipur, India and went to an army school in Shilliong. He tried his hands at many things before playing cricket in class six. "I wasn't into cricket in my early days. I was a decent hockey player. I played in a lot of state-level games," says Lama. "I played cricket for fun."
After completing his Bachelors in Engineering at the age of 21, he came to Kathmandu and looked for hockey teams. But after failing to find one, he joined Balwatar Cricket Club(BCC) one of Nepal's oldest cricket clubs established over 40 years ago by Upendra Nath Bhattrai. "I joined the club after I met a few BCC members playing cricket. They were in need of a wicketkeeper and I fit the bill," he recalls.
He played there for a few years before going to Hong Kong in 1995. "I had to leave Nepal because my father was there and my family persuaded that at 23, I shouldn't miss out on getting a PR which is why I settled in Hong Kong," he adds. Back then opportunities were limited in Nepal. The cricketing culture was just emerging but playing cricket for a living was unheard of. To lead a better life for himself and his family, going to Hong Kong seemed like a good idea for him.
"To be honest I wanted to play hockey there too but I didn't find any team I could represent so I decided to stick to cricket."
After going to Hong Kong he joined Kowloon Cricket Club and started playing in the domestic league where he had a good run. The experience he'd earned playing national tournaments here in Nepal helped him perform well. But his heart was back in Nepal, the team he wanted to play for.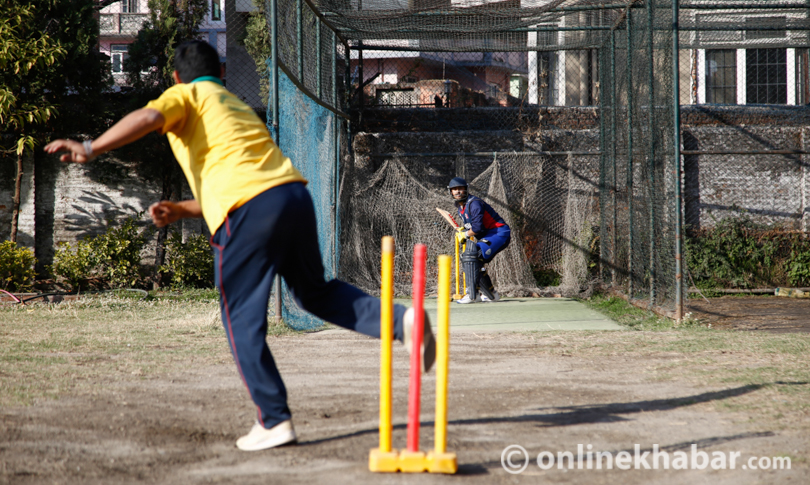 "It's quite unfortunate I think, I really wanted to represent Nepal and even came here to play the national games in Nepalgunj where I had a good tournament. After the tournament, the selectors asked me to participate in the closed camp for one month but I couldn't do so due to work commitments in Hong Kong," he adds.
The decision to not show up at the closed camp would cost him a place in the national squad. With a heavy heart, Lama returned to Hong Kong, where he continued to perform well for his club. He caught the eyes of the selectors soon and received a call to play for Hong Kong. In 1998, he was selected for the national squad of Hong Kong to play the 1998 ACC Trophy and his debut match was against his own country Nepal! Lama's team beat Nepal by six wickets.
Lama played for Hong Kong for a decade. In those years he played against Nepal two more times. "The most memorable of the matches against Nepal came during the ACC Trophy in 2000," he says.
"I still remember that game like it happened yesterday.
"That was a weird game for me. The match was the semi-final of the ACC trophy and we had to win to qualify for the Asia Cup, where we could play against teams like India and Pakistan."
"Our team played well and put up a good score on the board. They always say runs on the boar is important in a big game and 268 seemed like a good score."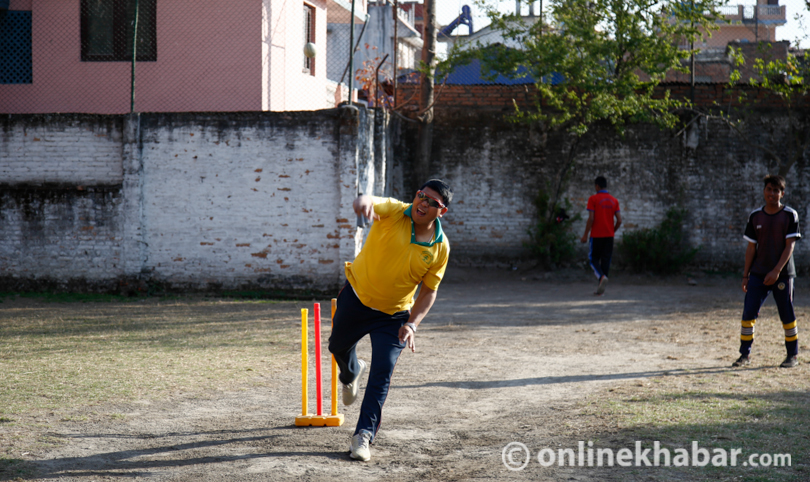 The tournament was taking place in the UAE and Lama recalls there were a lot of Nepalis fans there.
"Our bowlers got a good start as we got Paresh Lohani and Mahboob Alam cheaply. I was given the ball in the third over and in my second ball, I got Joshi. Nepal were restricted to just 89."
Lama says winning the match and earning a ticket to the Asia Cup was a bittersweet moment for him. "As a professional, I felt great but it was a weird feeling. The Nepali fans called me a traitor."
But that would not deter Lama, who believes that it was his profession to play for Hong Kong. In 2004, his team played the Asia Cup against teams like India and Pakistan. That is how Lama, who still holds his Nepali citizenship close to his heart, became the first Nepali to play One Day International cricket.
Lama played for Hong Kong for over a decade and received his coaching license there. Then he decided to return to Nepal. "I wanted to stay in cricket and started coaching in 2006. After getting my ACC Level 3 coaching license I became the coach of Hong Kong's U-15s, U-19s. I even brought the teams to Nepal to train. Players like Anshuman Rath were part of my team," he adds.
He wanted to give something back to Nepali cricket and develop it. In 2015 and started coaching at the BCC, where is currently the head coach."This has always been my club. In the past three years I have tried to bring a lot of changes starting with grassroots level," he says stating that without improving grassroots level cricket will not improve.
To give exposure to the players he has been taking them on tours to places like Malaysia, Hong Kong, and Thailand. "We need to go to other countries so that we can see what level we are at. It gives the kids a chance to learn and evaluate their strengths and weakness." He feels a lot can be done to develop cricket here in Nepal but the environment here doesn't let that happen.
Nepal will face Hong Kong in the world cup qualifiers in Zimbabwe tomorrow. Which team will he root for?
"Of course I will say I will root for Nepal. I want Nepal to do well. Some of our graduates from the academy are playing and I really hope they do well," he says with a smile on his face.
"There is something special about representing your nation at any sporting event. It gives you immense pride and satisfaction to wear represent the national team in any sport. I hope these youngsters here get to wear their own colours."