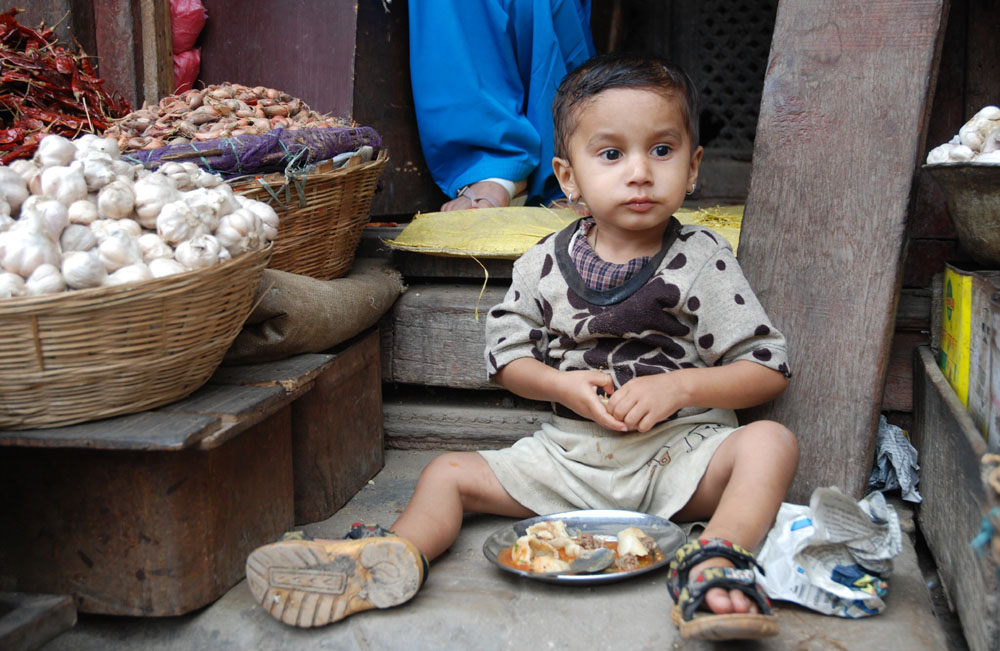 The nutrition status of Nepali children was in the limelight across the world last week as The Guardian carried a story about the excessive consumption of junk food by Nepali kids. The report highlighted high junk food leaves many Nepali children undernourished and stunted.
The report calls for parents to encourage their kids to eat nutrient-rich food and for policy makers to develop strategies to limit the consumption of unhealthy snacks. However, recommendations may not be adequate to prevent malnutrition and stunting among Nepali children, a new study shows.
According to the National Demographic Health Survey 2016, more than one-third of Nepali children under five are too short for their age. The chronic condition not only hinders the physical development of children, but also restricts their cognitive abilities. The problem is worse in rural areas, where 40 per cent of children are stunted.
A study by an international team of agriculture scientists says that in some areas of Nepal, children's dependency on local food may not help them become as tall as the kids from other parts of the world. Researchers Leah Bevis, David Guerena and Kichan Kim say that many of Nepal's soils, like that of other countries in South Asia, are poor in terms of the availability of zinc, a major nutrient needed for cognitive and physical development of human beings. They say that crops produced on such soil do not have sufficient amount of zinc needed for human beings; and this in turn increases the risk of stunting.
The problem
"Small studies conducted in Nepal suggest that 20-50 percent of agricultural lands are zinc deficient, and even more in the Terai where the majority of rice is produced," the report reads, adding, it not only lowers zinc enrichment in yields of the crops, but impedes natural growth of the human beings who rely on those crops.
Bevis, an assistant professor at the Department of Agricultural, Environmental and Development Economics in the Ohio State University of the US, says their report connects two sets of data that highlight zinc deficiency in Nepali soils and zinc deficiency in Nepali children. This leads to an informed guess that the deficiency of zinc in soils causes deficiency in human beings.
The research team has not claimed that the deficiency at the two levels are directly and exclusively connected in a cause and effect relationship, according to Bevis. It means that the researchers juxtaposed the two datasets about zinc deficiency in soils and effects of zinc deficiency on human health and made an analytical comparison.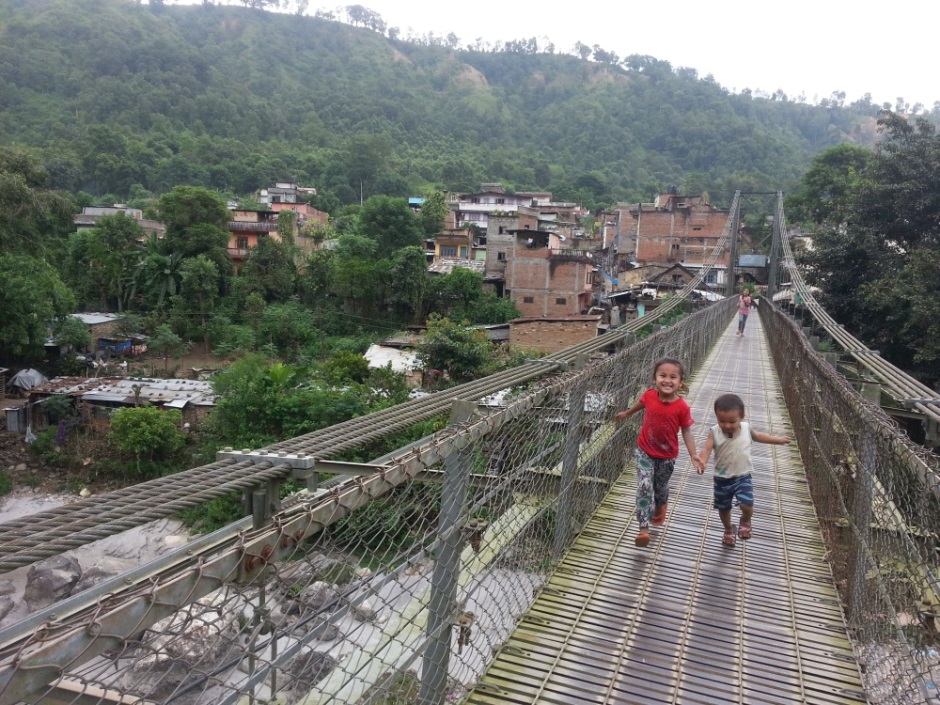 "We had datasets from Nepal Demographic Health Survey that highlight the presence of anemia and stunting in children and women," Bevis says, "We know both anemia and stunting are outcomes of zinc deficiency. Further, we found that the rates of anemia and stunting are higher at the places where soil zinc deficiency is higher." In high zinc deficient areas of Nepal, the ratio of stunted children is found to be five per cent higher than the children of other areas, she adds.
Soil scientist Guerena, who works for the Nepal Seed and Fertiliser Project run by CIMMYT, an international  research institution, in cooperation with the Nepal government, highlights that the problem is more severe in western Terai districts such as Kanchanpur, Kailali, Bardiya and Banke. "These are one of the poorest areas of the country. This is the area with the highest level of zinc deficiency and highest rate of stunting."
Hilly and mountainous districts of far western Nepal might have the same kind of problem, but not sufficient data are available for the other districts. Guerena hopes that the data from hills will be available the next year so that they can update their research.
In addition, the researchers inform that the relationship between soil zinc deficiency and human zinc deficiency is stronger in the isolated areas where people more heavily rely on locally sourced food. However, it should not be misunderstood to mean that children who rely on food items available in the market are not at risk. They are rather at a higher level of uncertainty as they do not know where the food comes from and if it is zinc deficient.
"If it is a zinc deficient area, those relying on the local crops are at a higher level of risk," Bevis explains, "But if they are in the high-zinc areas, perhaps they are in a better situation. It is just that local soils are more important to those relying on the local crops than to those buying food from the markets."
The solution
Interestingly, some developed countries also suffered similar problems in the past; hence they devised different solutions to tackle them. For example, there was a widespread lack of selenium in Finland and 1980s and the government mandated enrichment of all fertilisers with selenium. A similar solution could be adopted in Nepal with fertilisers being enriched with trace minerals including zinc, according to the researchers.
In fact, enriching fertilisers with zinc might be more beneficial than enriching them with selenium.
"Unlike selenium, zinc is needed by both crops and humans. Widespread zinc fertilisation may therefore have the capacity to increase both cereal and legume production and the zinc concentration in cereals and legumes, thereby increasing the zinc status of humans consuming those crops," their report reads.
"Zinc tablets and zinc-enriched food can be good, but they are expensive, unsustainable and hard to distribute," Guerena says, "Further, they do not address the fact that soils also need zinc. Otherwise, the crops will not grow well."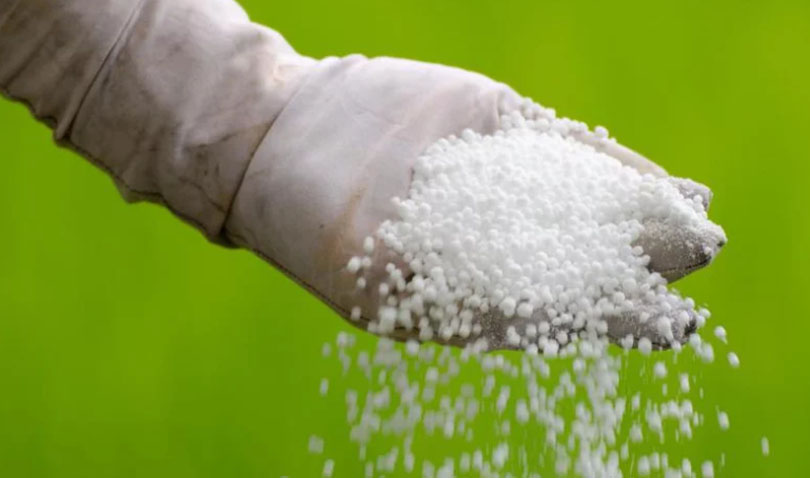 He believes that it is a duty of the people to correct shortcomings of nature, which will in turn provide them with more benefits.
Therefore, Guerena advocates for zinc-enriched fertilisers. The nutrient can be added to both organic and non-organic fertilisers depending on the preference of the government and farmers; hence it will be a better solution for them, according to him.
"Applying zinc-enriched fertilisers means plants are not zinc deficient, they grow better and give higher yields. And, people who eat those crops will also have higher zinc levels. It is not addressing just one thing, but the whole system."
Guerena says his project is already in communication with the government about these issues and concerned government agencies are positive about the recommendations.
"We agree that this is an important issue for Nepal and we have to collaborate in the future also to make sure we can deliver some nice results for the Nepali people."
Meanwhile, Bevis informs that their research will continue as long as the project will continue till 2021 and additional data to be available in the future will help them draw more accurate conclusions. "There are more works to be done to make it a strong case. It is just a beginning."