Kathmandu, July 18
A skytrain service is feasible on three routes in the capital, a study commissioned by the Kathmandu Metropolitan City shows.
The study conducted by Cimex Inc, says the service can be built on the Tilganga-Kalanki, Maharajgunj-Godavri and along the ring road in the Valley.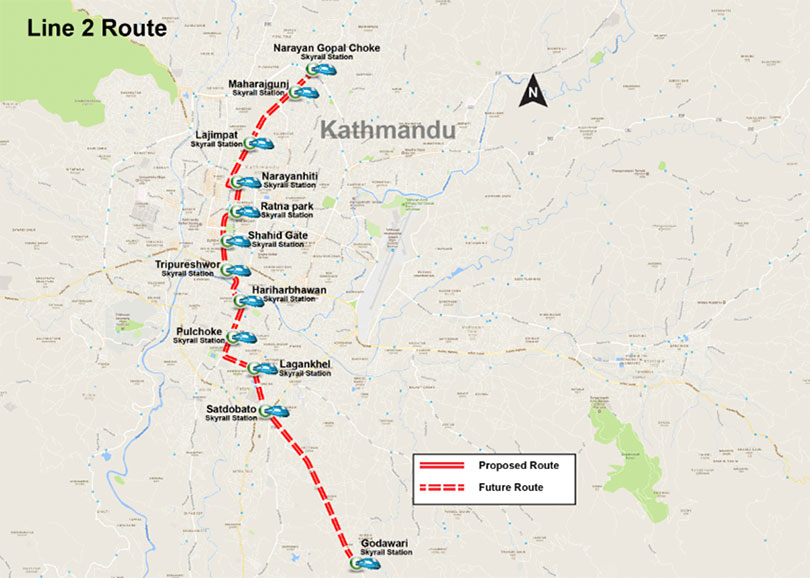 The company says it will cost around Rs 300 million to build every 10 km of track for the skytrain, and if work can be completed within two years. It also says that the system will be 20 per cent cheaper than a metro train network.
It has, however, said each line can only support three coaches and each coach can carry 200 people.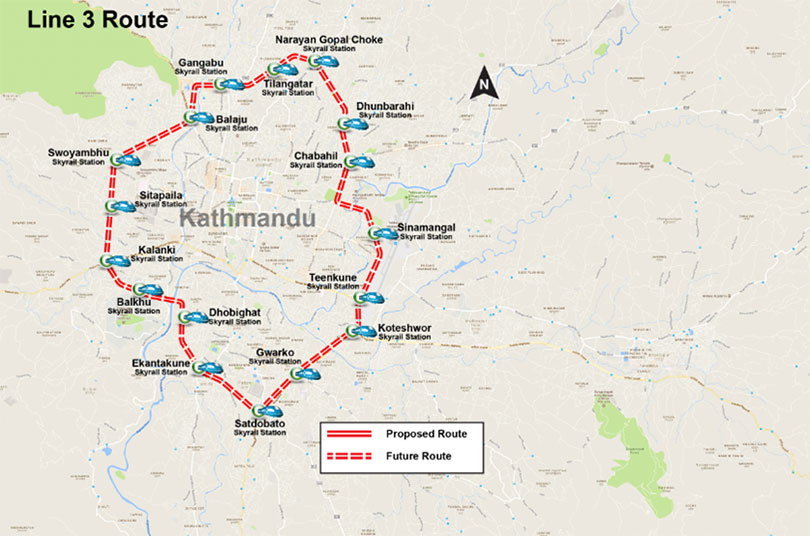 KMC Mayor Bidya Sundar Shakya said he will discuss the report with heads of Kathmandu's neighbouring cities.
Similarly, Cimex's President Prasiddha Bahadur Pandey said the whole cost of the project can be calculated after the detailed project report is prepared.