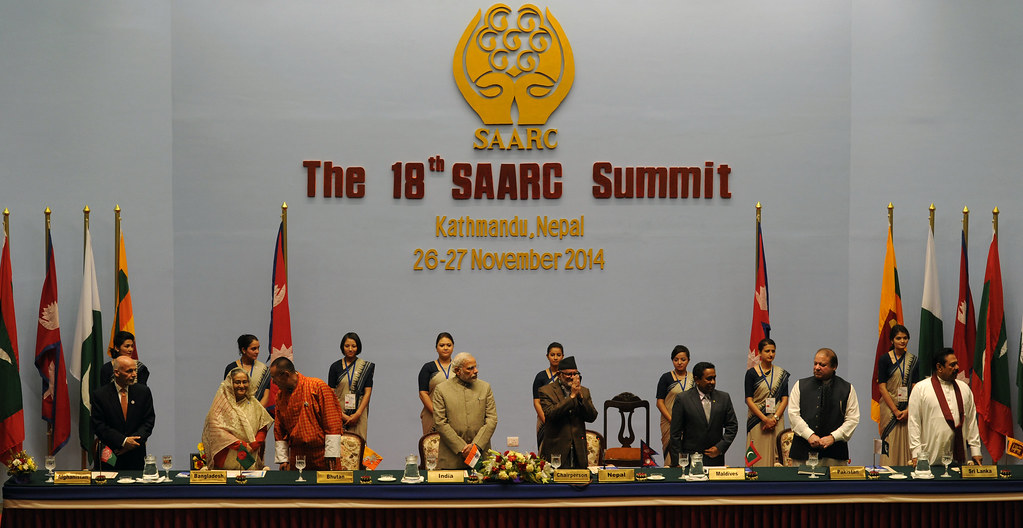 The term 'cooperation' in South Asian Association Regional Cooperation (SAARC) is entirely based on the respect of the five principles —sovereign equality, territorial integrity, political independence, non-interference in the internal affairs of the member states and mutual benefit. However, today, everyone knows that it is failing.
It has been nine years since there has not been a regional SAARC summit, which indicates the failure of SAARC. SAARC can sustain only if there is mutual understanding between the member countries and to do so. But before that, it is better to understand the existing hindrances that have shadowed the achievements.
Achievements so far
There are some big achievements in a short period, which make SAARC a more effective and reputed regional cooperation body, which are defined below:
Hindrances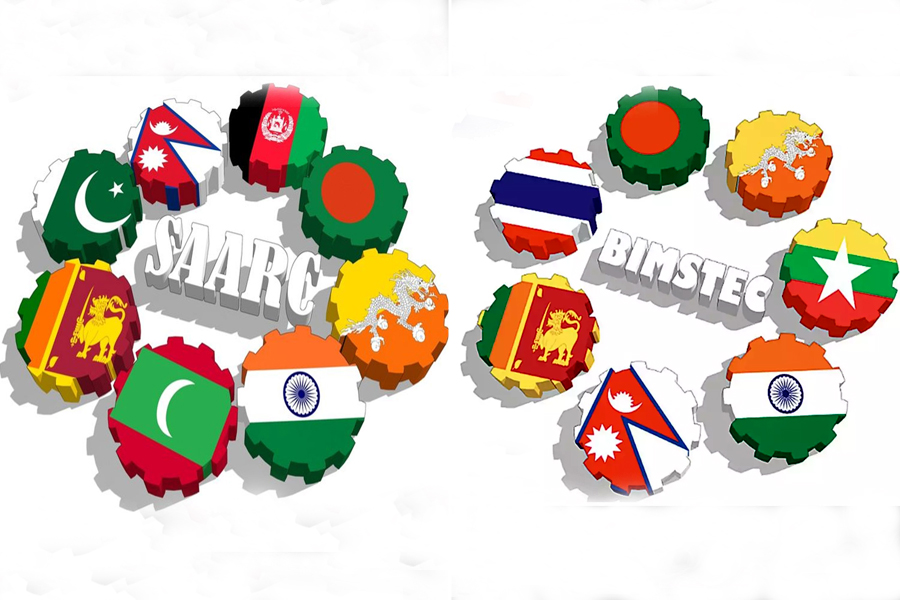 Despite the existence of SAARC since the 1980s, it has been unable to achieve its aims and objectives due to various reasons. It has not been able to increase trade between the member nations despite the establishment of the South Asian Free Trade Agreement. Around 30 per cent of people in this region are under the poverty line. All the SAARC nations have a low ranking on the Human Development Index (HDI).
Then, why the SAARC is failing its aims? The reasons for failure are discussed below:
India-Pakistan rivalry: India and Pakistan are fighting over the Kashmir issue among various others. Kashmir is a Himalayan region, having an area of 138 sq km, with snow-capped mountains. Even before India and Pakistan got their independence from Britain in August 1947, the area was debatable. Under the partition plan provided by the Indian Independence Act, Kashmir was free to access either India or Pakistan.
India's hegemony on waters in South Asia: South Asia is home to numerous major river systems, which occupy 8.3 per cent of the world's freshwater. But India is predicted to become water stressed by 2025, as per the report published by the Institute of Defense Studies and Analysis in 2010. Pakistan and India have a historic agreement about the rivers. The Indus water treaty of 1960 has survived three wars and countless problems of high political and military tension between the two states. Meanwhile, India and Nepal share major rivers including Mahakali, Koshi and Gandaki. Sharing of these rivers has been a major issue between India and Nepal.
Other long pending issues: Fishing issues between member nations like India and Sri Lanka is one such example. Both Indian and Sri Lankan people have been fishing in the Palk Bay area for a long time. The problem emerged only after a maritime agreement between India and Sir Lanka in 1974. Despite the agreement, it could not stop the fishermen from fishing in these waters. They go wherever they can get the maximum number of fish. Both the nation's fishermen have been known for entering each other's waters. Likewise, Brahmaputra water sharing between India and Bangladesh is another issue.
Lack of connectivity: It is one of the major weaknesses among the member states of the regional body. Connectivity in terms of infrastructure deficit leads to reduced connectivity among the member states. South Asia needs to invest up to $2.5 trillion to bridge its infrastructure gap over the next 10 years, says a 2014 World Bank report.
Poverty: SAARC region is the home of 400 million poor people, which means nearly about 30 per cent of the region's population lives below the poverty line. Due to this, the member nations cannot spend funds for the development project and programmes.
Competing for the same commodities: Most of the member nations are engaged in agricultural activities. Thus, they produce similar agricultural products, which creates competition among the countries.
Lack of trust among member countries: Any country cannot trust others easily. For example, if one country makes a new plan for any project, other countries cannot trust them.
Increase in ultra-nationalism and economy: India, Pakistan, Afghanistan and Nepal are facing the problem of ultra-nationalism. The economic crisis in South Asian countries also played a vital role to kill SARRC. Nepal, Pakistan, Bangladesh, and Sri Lanka all these nations are going through an economic hard time.
Rise of BIMSTEC: The Bay of Bengal Initiative for Multi-sectorial Technical and Economic Cooperation (BIMSTEC) is a regional organisation established for economic development, to accelerate social progress and to promote collaboration on matters of common interests. It came into existence on June 6, 1997, through the Bangkok Declaration. Bangladesh, Bhutan, India, Myanmar, Nepal, Sri Lanka and Thailand are its member states. Nepal joined BIMSTEC on Feb 8, 2004. Of late, India is accused of prioritising BIMSTEC by shadowing SAARC due to its conflict with Pakistan, and it has been the major reason for SAARC's failure.