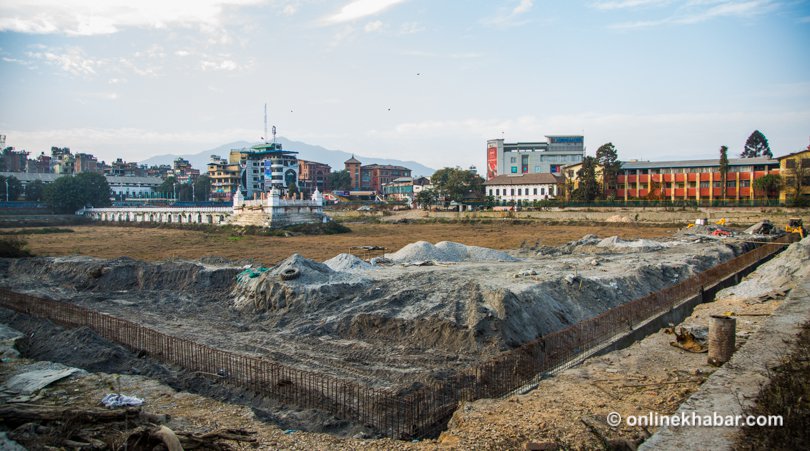 Kathmandu, October 15
The post-earthquake reconstruction of historic Ranipokhari pond in Kathmandu has been pushed into limbo once again after all contractors, who had applied for the assignment, failed to meet requirements set by the local government.
Two companies had submitted expressions of interest for the project, but none of them was qualified for the assignment, according to Kathmandu Metropolitan City.
Therefore, the local government is planning to call for applications for the project once again.
"Both the companies have failed to submit documents that we have sought. They needed to meet all the criteria set by us," Mayor Bidya Sundar Shakya says, "Now, we need to call for tenders again. It will take time."
Earlier, the ongoing reconstruction of the historic pond was halted halfway after locals and conservationists protested the use of concrete, arguing it would change the shape and structure of the pond. They had also accused the local government of trying to use the historic site for commercial purposes.
The delay in reconstruction means the Balgopaleshwar Temple at the centre of the pond will not be open for devotees on the day of Bhaitika this year as well. People who do not have own sisters or brothers would  gather at the temple and observe the festival on Bhaitika every year, before the earthquake.