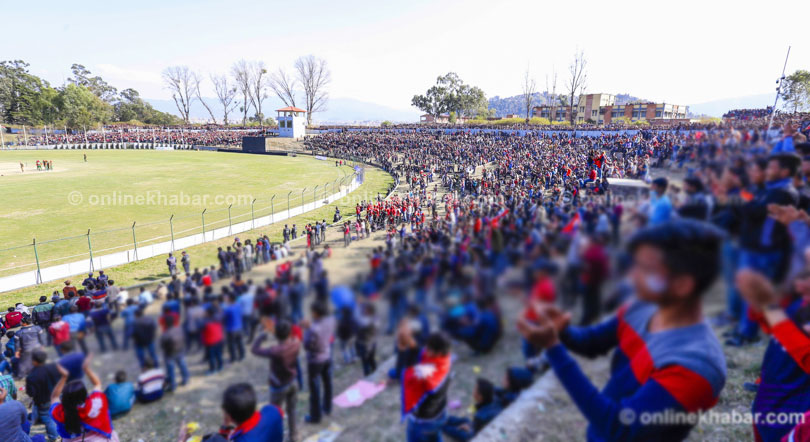 Kathmandu, November 18
Police have arrested a few people from TU Cricket Ground on charges of ball-to-ball betting.
According to the police, the people were arrested on the charge of betting in the match between Nepal and UAE and the investigation is underway.
They were arrested by a team from the Central Bureau of Investigation (CIB).
It is estimated by the police that when there is at least a three-second delay between EspnCricinfo and television live broadcasts, they may have been involved in ball-to-ball betting through an app from the ground.
"There are many people who need to be caught," Uttam Subedi, director of the bureau, tells Onlinekhabar.
After investigating the involvement, those found innocent will be released.
The police say that mobile phones and cash were recovered from the arrested persons. According to a police source, the suspicious faces from the first match were kept under surveillance and arrested on Friday.