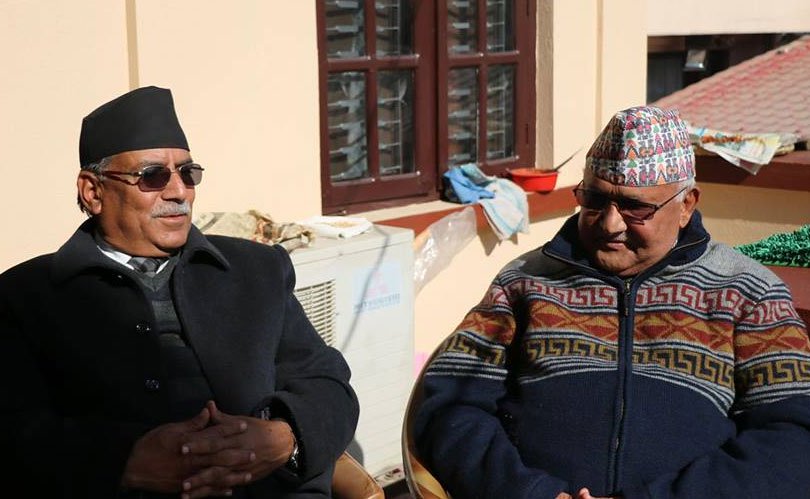 Kathmandu, February 18
Chairmen of CPN-UML and CPN-Maoist Centre, KP Sharma Oli and Pushpa Kamal Dahal respectively, have begun another round of discussion in a bid to forge a common understanding about the unification of the two parties and the expansion of new government.
The two parties are in the unification negotiation for last five months. They contested provincial and federal parliamentary polls together to claim a landslide victory. Recently, Oli has already been appointed the Prime Minister, but the Maoist Centre has not joined the government.
It has been learned that the party wants to finalise the modality for unification before joining the government.
The meeting is underway at a medical college operator's private residence in Sano Thimi of Bhaktapur, according to a source.
The two leaders had held a meeting yesterday as well.
Meanwhile, the Party Unification Coordination Committee involving leaders of both the parties is scheduled to hold a meeting today following the top leaders' meeting.