What do you think is the main problem corroding Nepal today? Most people would blindly suggest PM Oli and corresponding politics that revolve around him. But, in fact, Oli is not a problem. Mr Prime Minister is only a symptom, not the disease.
Given the political class that we endure at present, if it had not been Oli, it would have been someone else troubling us – Nepali people. The fault lies in the very construction of the relationship that exists between the political elites, their submissive party followers and the masses. The problem remains not with the one who does not have a say in regular affairs of society, but with those who hold various types of power whether it is soft or at times assigned to govern institutions and perform. Of course, in the process, we are allowing ourselves to be dominated.
Oli may be powerful, but if others in the party have a willingness to remove him, it is quite possible. But, it is rather obvious that they too are in hands and gloves with the same politicking that seeks to misguide people, institutions and process for their own benefits. Indeed, loyalty to your responsibility and its execution in the favour of masses is a big virtue, and we may not expect it from the current political class of this country.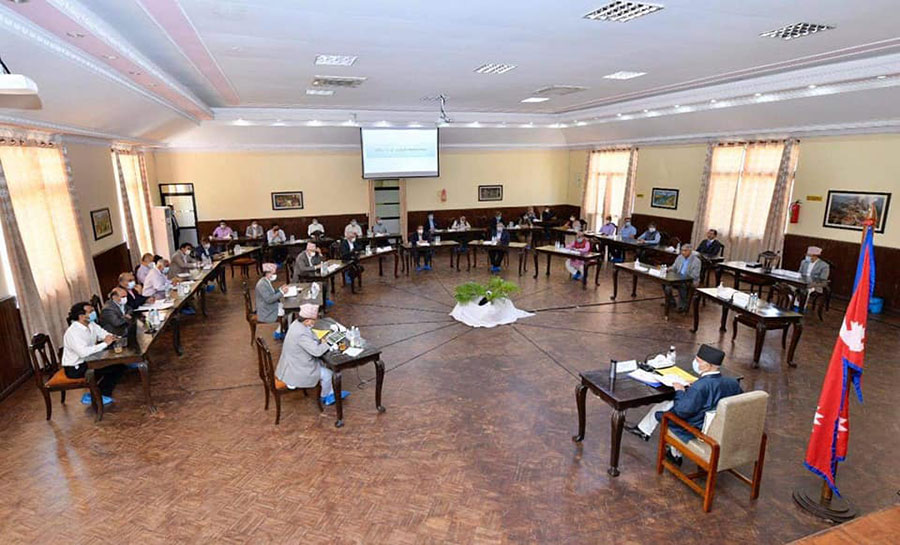 Given the everyday management of weak health, Oli is not as powerful as many in his party, as well as people outside, think he is. But, until now, he has been able to reveal a personality of himself as one of the strong nationalists. Whether in practice, it is true or a false construction is a matter of question. But, among the masses and his immediate subordinates, Oli has created a persona of being a tough man who cannot bow down to pressure. In fact, this is killing Nepal and Nepali people in the times of the Covid-19 pandemic.
For a society to prosper and run its business smoothly, it needs balance. It needs intellectuals, warriors – not only those who pacify themselves in the battlefield but warriors who perform their duties in the wellbeing of the nation. Also, society needs traders but not of a type who has expertise in indulging in adulteration and black marketing. The skilled workers are the other criterion that would require in ensuring quality outcomes.
Furthermore, ideally, the gauge should not be tipped against any group as it is done at present. There should be a fair balance between all. If we see all these as a prerequisite for a prosperous society, no doubt, we are an imbalanced society.
The question is why, as a society, we are always of an imbalance type. Reading of Nepali society reveals a continuity carried from centauries of flawed legacy. It has been imbalanced because people have not been free to live a life of their choice that is in alignment with their innate attributes. Rana's century-long public governance and thereafter is an apt example of it. And, it was possible only due to the oppression and belittled situation over the period of time. An example of it is Dalits of Nepal and persisting caste dominations of Today. In fact, this is what makes various marginalised groups in Nepal angry. They have been constantly pushed to pursue the occupation that their ancestors and clans had engaged in compared to what they would have preferred to pursue.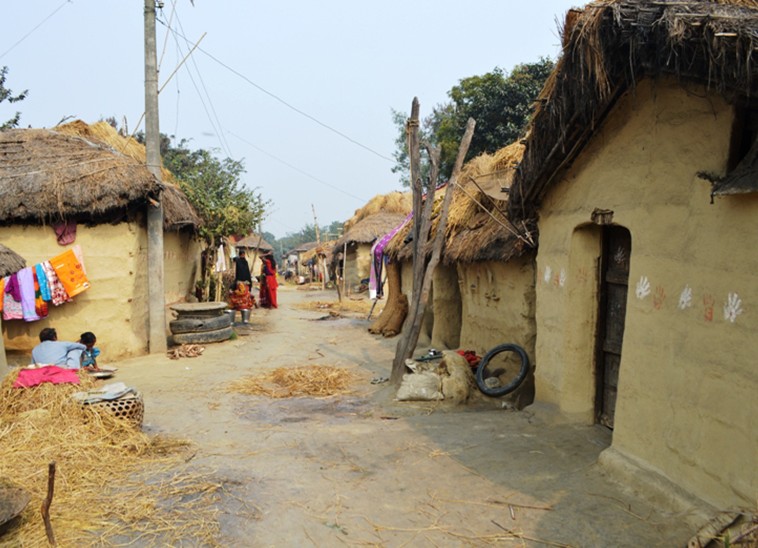 Madhesis in totality and Madhesi Dalits, in particular, are other prominent examples of it. The old occupational pathways perpetuate as most of the people give in to the pressure of the family and caste structure-driven society. But, no doubt, it has built up and hence resulted in pressure and frustration within.
The current nature of political party cadres resonates from same in-built pressure to give in to their boss if that fetches them a quick gain. The erstwhile CPN-UML or for that matter all other political party cadres in Nepal are the reflection of such continued oppression of the past. These cadres are unhappy, angry people, living an unbalanced, dissatisfied life. From the continued field research, it appears that to have a balanced life, the people who are at the margin give in to all the wrongdoings of their political masters without comprehending what it will bring to their own people of coming generations. This is obvious in current politics and governance in Nepal. And, in return, Nepali society itself is suffering.
At present, it appears that the Bahuns of Pahad cannot protect the whole Nepali society which is busy in seeking rent from all their fake, colluding performances. The Kshatriyas are a party to it. Others, if we categorise within the caste hierarchy, Vishayas seem busy in securing their own wealth by all means, and Dalits have little to offer than to manage their daily livelihoods. The other ethnic groups are just the followers of the mood of the governing elites.
If this social structure persists for long, it seems we are far behind of any solution. In the democratic polity, it seems that the only option is to return to the seeds. We must restart with reimagining a nation that is pure, diverse and equal at all footings and the lead must be taken by the wise intellectuals. The time has come that they should move beyond framing (social)isms and pretending to be as an intellect. They should return to the mass with the skills to educate and transfer quality to perform their responsibilities. If we are able to revert to this option, there seems a possibility that we can eventually sweep out the junks who are continuously taxing Nepali society and pushing it to the verge of collapse.
For this to take place, we have to devise instruments that could break down the existing Bahun supremacy in politics and the only option is to get back to the people but with transferring skills and education, and it can be done by the intellectuals.