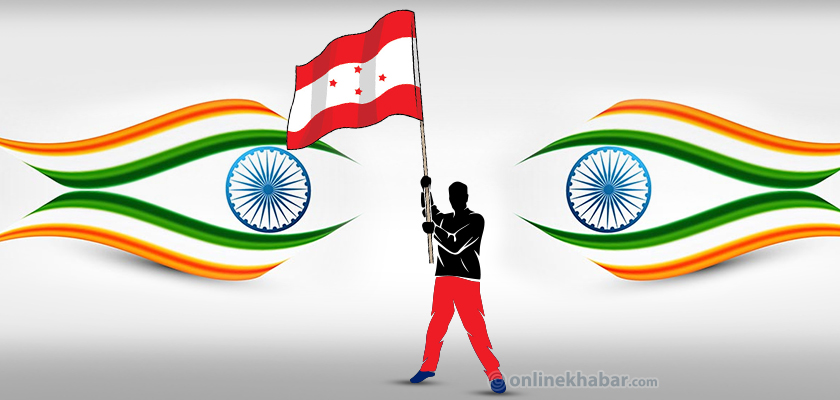 Commentary
India has always played a role in political changes in Nepal. That India was involved in Nepal's polls, and the election of the Prime Minister no longer remains a matter of speculation. The southern neighbour has also had a role to play in the election of the leadership of big political parties in Nepal.
As Nepali Congress prepares for its 13th general convention, the India factor' is being discussed, and that too at all levels. There are those, who go to the extent of saying that whoever gets India's backing gets the party leadership.
India has always shown deep interest in Nepal's big political parties. It wants to 'micro-manage' the big parties to bring those whom it supports to power.  This time around, the Indian embassy could influence the Madeshi vote within the party, and that could make the difference between winning or losing.
The discussion has intensified also because frontrunners in the race for presidency (Sher Bahadur Deuba, Ramchandra Paudel and Krishna Prasad Sitaula) are trying their best to get the Indian establishment on their side. There are four people who will directly feel the influence of the 'India factor' within the party.
1
Deuba: West or India?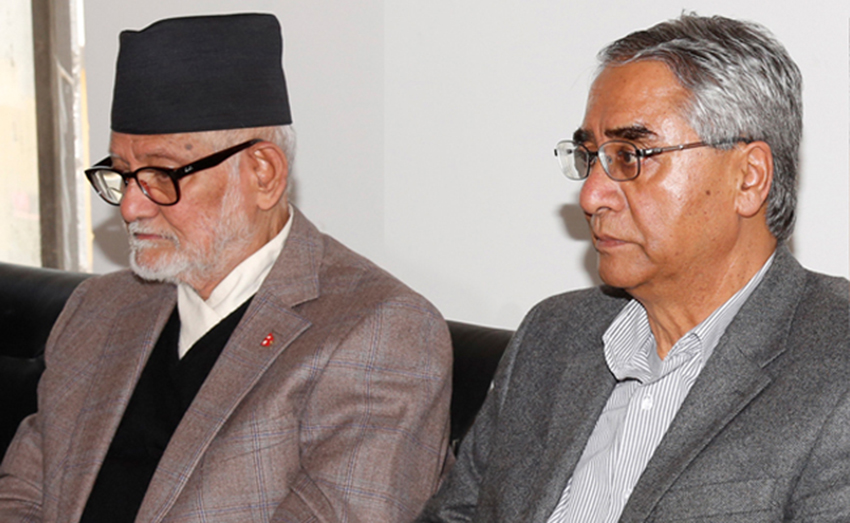 In the past, political observers in Kathmandu associated Deuba with then US ambassador Julia Chang Bloch. The general opinion was that Deuba had close ties with the West (the US, UK, and EU) than with India.
But in the past few years, Congress observers say they have reasons to believe that Deuba has tried to improve his ties with India. Deuba's visit to India just before the promulgation of the constitution, many believe, was a shot at doing just that.
2.
Paudel's limited connection

Like Deuba, Paudel has also embarked on a visit to New Delhi; the only difference was that Deuba went there before the promulgation of the constitution, and Paudel after it. But Paudel does not have the same level of access in New Delhi as Deuba, or even Congress central committee member Shekhar Koirala.
In Bimalendra Nidhi, Deuba has a leader, who has relatively better access to Indian leaders. But Paudel, who does not have a big Madheshi name in is camp, lacks someone, who can act as a bridge between the Congress leader and the Indian establishment. Amresh Kumar Singh, who was with the Paudel and Koirala camp, has now switched to the Deuba faction, and this is a sign that Congress' Madheshi leaders want Deuba elected president.
The only thing that Paudel can count on right now is the Koirala brothers' (Sashank and Shekhar) ties with different political parties in India.
3.
Sitaula's signal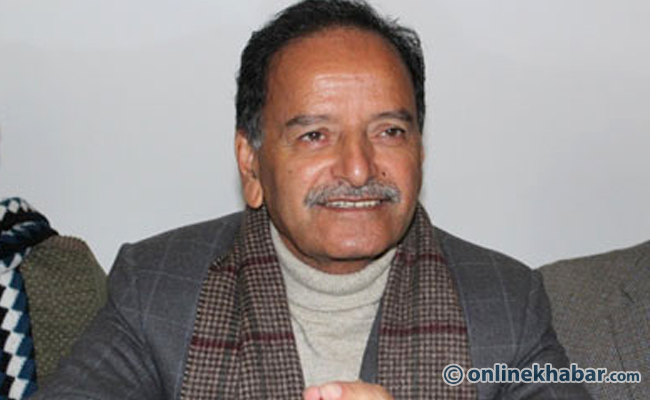 Sitaula is one leader whom the party rank sees as having a warm relation with India. Congress sources say Sitaula's determination to contest the election may have received a boost after he received a signal that Paudel is not the southern neoghbour's candidate of choice from the establishment faction. There are also those, who believe India wants a Sitaula-Deuba contest, so that it becomes easier for Deuba to win.
4.
No to Sujata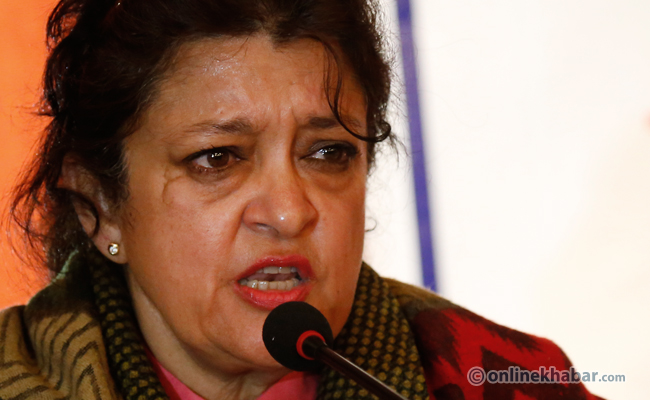 GP Koirala's daughter has been going around saying that a 'big power' does not want her to become Nepali Congress President. That 'big power', many say, is India itself. Sujata's statements against the Madheshi movement, and her attempts to curry favour with China have turned Sujata's ties with New Delhi sour.