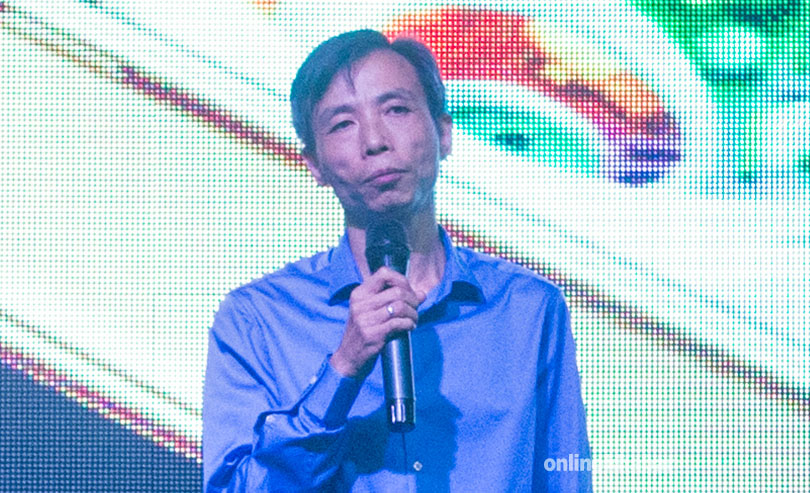 OPPO, described as the world's fourth largest mobile phone brand in the world, was launched in Nepal in September. OPPO's three models F1s, A-37 and Neo-7 are now available in the market, says the company, which has appointed Telecell as its authorised retailer for the country.
Johnny Ge is chief executive officer of OPPO Nepal. Onlinekhabar recently talked to Ge about the company's plans for the Nepali market.
We see that OPPO has been active in countries with big population and market. In that context, Nepal is a small market. What attracted you to Nepal?
Nepal is a small market, but also a booming one. According to the information we have, the number of mobile subscriptions has already outnumbered the population. The demand for high-quality smartphones is growing fast. And with the 4G launch, Nepal will soon become a thriving platform for smartphone companies. That's what encourages us to come and invest in Nepal.
 Samsung has a strong presence in Nepal. Similarly, Chinese brands such as Huawei, Gionee, and Xiaomi are already here in Nepal. The market is small and competition is tough. How do you plan to create a market for your product?
With the determination to be the top brand here, we have made a very aggressive plan for our future development, both in sales and in marketing.
We are aiming at establishing 500 sales outlets and eight experience stores over the next 12 months. This will give consumers easier access to our products. We understand that warranties is another concern for local consumers.
So long before our products became available here, we established our first customer service point at City Center. This is testament to the fact that customer satisfaction is of the utmost priority for us.
One good news we have for our customers is that we offer 30-day 1 to 1 exchange policy for our consumers.
We have already developed a very positive relationship with the local media. And we have an aggressive advertising plan for TV, newspapers and online. Nepal is a priority market for us, primarily because there is clearly a huge potential to grow in Nepal.
We aim to become one of the best premium mobile brands here.  In the coming three months, our focus will be on the capital, Kathmandu, and we will later expand to Pokhara.
Could you tell us what are the models you plan to introduce in Nepal. Do you plan to roll out any introductory offer?
We have already launched three different models in Nepal market (F1s, A37 and Neo7). The three  models are priced according to their segment to meet the needs of local consumers. The Selfie Expert F1s is a mid to high end model, at the price of Rs 32,390. The A37 is a middle-range handset priced at Rs 21,590. And the Neo7 is an entry-level product priced at Rs 14,990. Each model has its unique features and comes with great camera performance.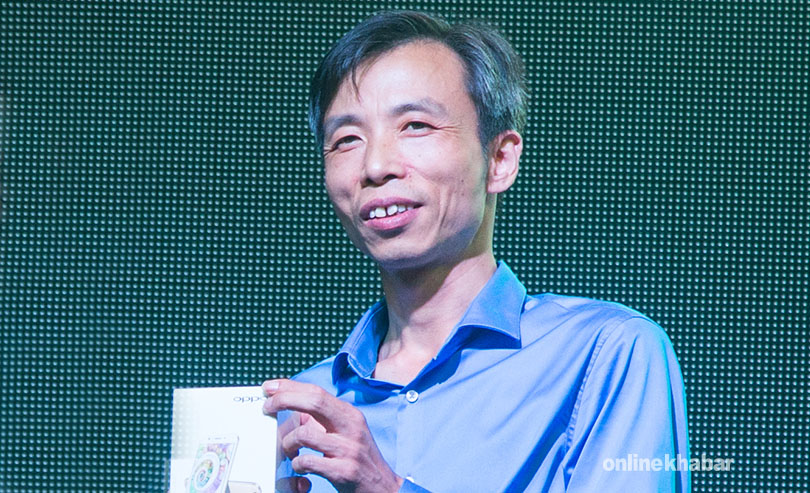 According to reports, your brand's success has been driven by your strong offline sales network and aggressive marketing. Are you going to stick to the same strategy here in Nepal?
First of all I have to say that OPPO's success is not solely driven by its offline sales network and aggressive marketing. We always believe that our product-oriented strategy is the most important reason behind our success.
A strong offline sales network and an aggressive marketing strategy have always been our traditional strong points. We will definitely stick to it in Nepal as well.
OPPO excels in situations where consumers can have a hands-on experience with the phone before making a decision. In 2015, we were the number-two smartphone brand in offline sales in China, only behind Apple. In Southeast Asia, hands-on experience with the phones is also very important. And our product quality, along with our commitment to building strong relationships with distributors, gives us a lot of strength in markets like India and Bangladesh. Marketing also plays a part in projecting OPPO as a premier brand.
Offline sales networks are not cheap to run. What is your plan to offer a competitive price for your product?
OPPO makes industry-leading premium quality phones, and the phones' prices are very reasonable for premium features and quality on offer. What we are focusing on is providing the best user experience and service to our consumers. Offline sales networks are just to give the consumers easier access to our products.
In the next two years, what is the market share you are looking at in Nepal?
To be honest, it's very difficult to give you an exact figure. But what we believe is we need to keep bringing the best quality products, offering the best services to our consumers, and giving them easier access to our handsets. More and more consumers will love to use OPPO Camera Phone.
And so far OPPO has been extremely well received in Kathmandu. Especially our selfie expert F1s enjoys great popularity. We are very positive and confident that OPPO will become the top smartphone brand in Nepal very soon.