Bonita Sharma says she feels intense dysmenorrhea every month she menstruates. But, she is used to it and accepts it as normal because this is natural too. But, what pains her almost equally and what she is yet to accept is she did not get a menstrual leave until a few years ago.
"I powered through and worked in that condition. I did not complain because I did not know whom to share this with as my seniors are all male. Neither was there a practice of taking menstrual leave or taking a sick leave for menstruation," shares Sharma.
After suffering from her hard days, Sharma, a nutrition activist, today leads the team of Sochai as its founder/ CEO and enjoys her period days with ease and encourages the same for her employees, 90 per cent of whom are women.
In 2016, Sastodeal announced menstrual leave for its employees and to date, the menstruating employees are enjoying the additional benefit the office has given them. Another tech company Leapfrog introduced menstrual leave in its updated leave policy in April 2021.
But, even with such examples, the provision for menstrual leave is missing in policies whereas stigma around it is still alive in society. Activists and stakeholders say they will fight to change this.
Variations in menstrual leave
Perhaps one of the first reasons why there is no practice of menstrual leave in Nepal is differences in the way people define menstrual leave. Sastodeal gives its employees one day of paid menstrual leave during the five-day period and Yuwa, a youth-led organisation also practises one-day menstrual leave. According to Leapfrog, however, it gives up to six days of paid menstrual leave as it is included in its company policy.
According to Shreya Shrestha, a programme coordinator at Yuwa, it is also planning to draft gender equality and social inclusion guidelines for a more women-friendly and menstruation-friendly environment.
Meanwhile, at Sochai, Sharma says it has not defined menstrual leave in its policy but has incorporated flexibility in its sick leave policy. Pooja Pant, the director of VOW media, also says her organisation practises the same as she leads an all-women team.
In all of the mentioned entities, they also practise menstrual hygiene and women-friendly office spaces where they provide women with menstrual pads, hot water bags and painkillers (if needed) with proper dustbins for their convenience. A few other organisations practise the same even without the menstrual leave.
Menstrual leave can also be used as a rest day while women work from home. "Not having to travel and get out of bed on periods is also enough some days," says Pant.
But, outside the ones mentioned, the employers that have a practice that supports women in their difficult days are rare. Sharma says, "I remember when I had to go outside the office premises if I needed the pad. So, even if I was bleeding, I would have to travel all the way, across the road, to get one pad."
"Many organisations that claim to be women-friendly are not," she adds.
Behind menstrual leave not being a priority, Sharma shares that women's hesitation may have also played a part. "I realised it quite later that I had biases within me. It was fed to me that I had to work 9 to 5 if I had to compete with my male counterparts, and I did. And, I ignored all the physiological and psychological impact as well."
Adding, Sharma says, "In many organisations, even if the sick leave is available, women do not feel comfortable because taking the leave means they meet with reactions like how petty issues like period bother women, or just terming it as not important and a way for women to skip office four days a month."
Counterarguments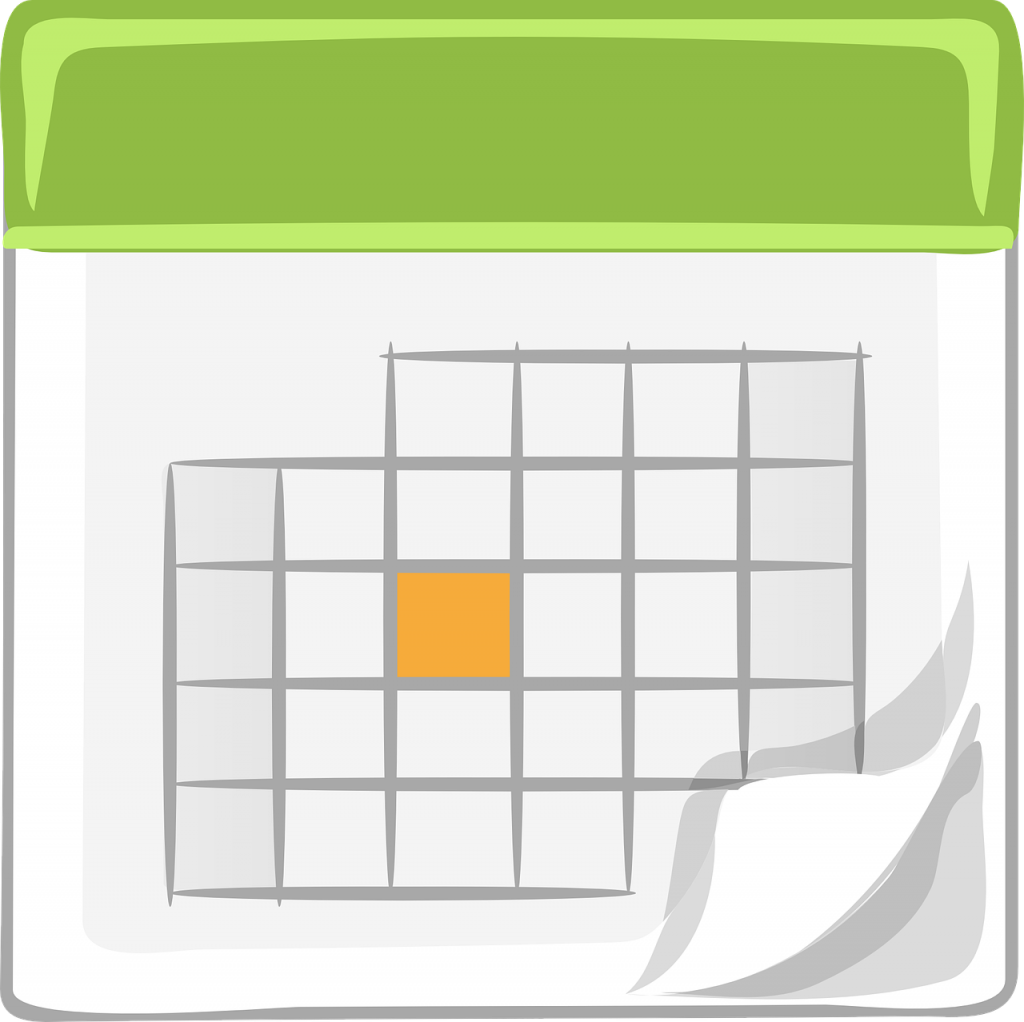 Meanwhile, she adds there is a whole opposing debate around it that says women taking menstrual leave will make women's position in the office weaker.
But, some activists such as Guna Raj Shrestha, a national convener at Menstrual Health and Hygiene Management Partners' Alliance, also agree with the opposing debate as he believes the menstrual leave restates the conventional biases that women cannot work as efficiently as men.
"Admitting they are menstruating also excludes or restricts them from social and cultural gatherings. If women take every one or two days of leave every month, it equates that women are less productive in the workforce and they might be more subjected to judgements. It is a part of the women's privacy, so if she does not want to make her menstruating period public, she can."
He also personally does not feel comfortable favouring that companies add "menstrual leave" to their policy and says they should rather just extend the sick leave for women.
However, Pant denies it. "Taking sick leave every month will still result in the same. We can just call menstrual leave menstrual leave. You need to acknowledge that bleeding does not make you weaker, it is natural and beautiful. What we need is to redefine the meaning of productivity at work."
Sandesh Karmacharya, the head of HR at Sastodeal, also says a gender-friendly work environment is possible. "Sastodeal has a young people-friendly working environment with an average age of the staff in their late 20s. Menstruation is still a taboo in our society, yet because they are literate about menstruation, the work environment has not changed in these six years."
Shreya Shrestha also shares that Yuwa has a similar work environment.
Meanwhile, founder of the Global South Coalition for Dignified Menstruation (GSCDM) Radha Paudel highlights that though the leave is important, it should not be made mandatory. "Making it compulsory will further widen the already problematic gender pay gap and that will put women down further. But, there should be dignified menstruation-friendly practices first. If not, menstrual leave is pointless.
Miles to go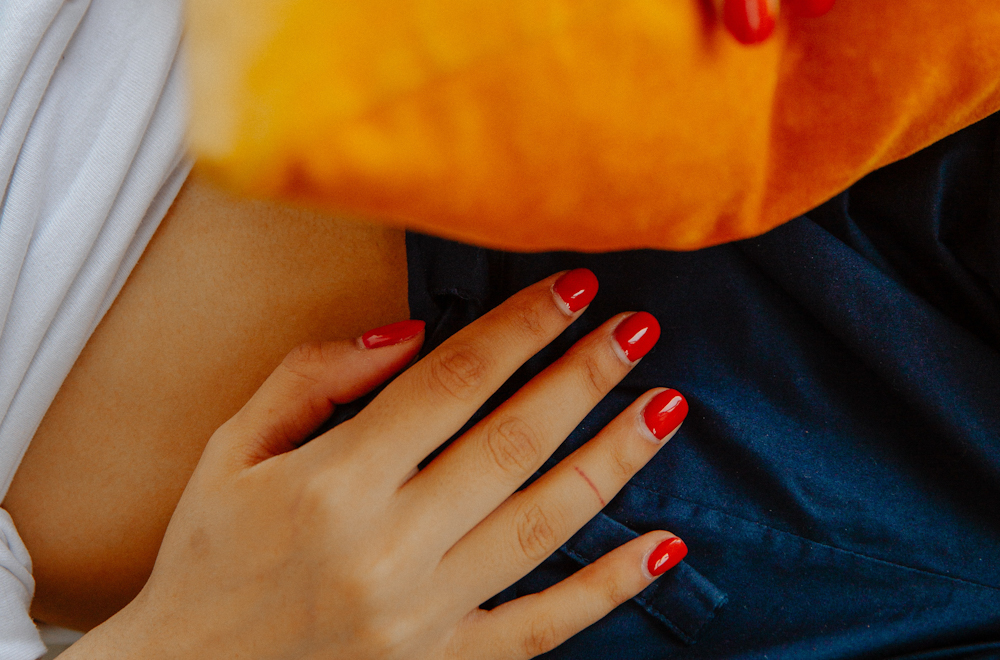 The counterarguments prove there is still so much to achieve, and limitations start from the lack of debate around the need for menstrual hygiene. "Yuwa is working around menstrual hygiene issues, but we realise the discussions have been limited to hygiene and nutrition, we have not been able to start a debate," says Shrestha.
VOW Media and Sochai, working with adolescent girls and boys in and outside Kathmandu at the grassroots, are facing the same fate. "We are just now talking about menstruation and menstrual hygiene, but we have not reached the point where we can fathom to even start the debate or even spread awareness about menstrual leave," says Pant.
According to Sharma, who works with schools at the grassroots level, "There are many female teachers in the schools. But, the debate is so basic at the moment that talking about menstrual leave for the teachers has also not been possible because of the wide gap in understanding." Nevertheless, she wants to start the debate soon.
Shrestha says it is still even hard to make people understand how painful periods can be. "During my internship, I did not get menstrual leave but used my annual leave to be in the bed. Now, though I do not have bad cramps, I can empathise with those who menstruate and suffer the pain. I think that can at least be practised by all. But, there are still stigmas around it."
Pant adds, "It is difficult to function sometimes and other times just some chocolates and coffee help you. But it is not understood that every woman has a different journey and we are still communicating that."
Need for friendly approaches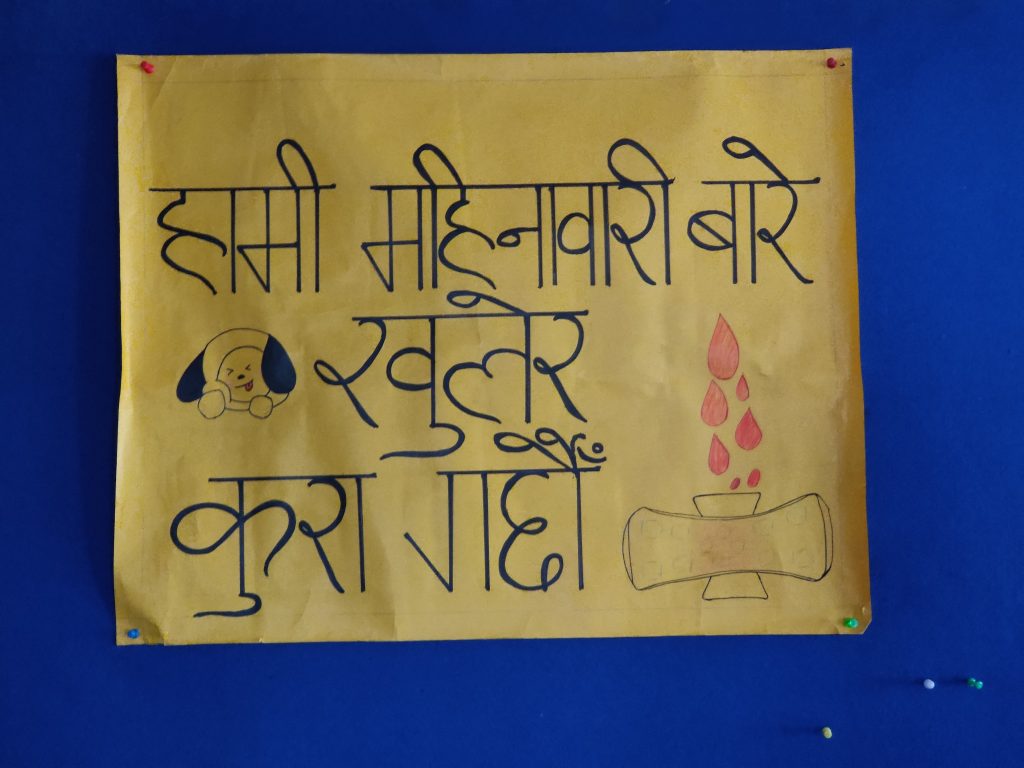 For that to happen, the activists and stakeholders say they are waiting for promises from local leaders to be fulfilled. They need to implement the menstruation policy that has been drafted, stresses Paudel.
She says that the promising local authorities can take the first step. "How wonderful would it be if the Kathmandu metropolitan city was to put up a signboard clearly stating that they are menstrual-hygiene friendly?"
Guna Raj Shrestha says menstrual leave dialogues and campaigning are not enough in Nepal yet as they all are unofficial and insignificant.
When organisations include menstrual leave in their policy, the offices seem more welcoming of women and understanding of their health as well as promote inclusivity, says Shreya Shrestha, adding, "Menstrual pain can be grave, studies have shown that it is like a heart attack." Paudel adds that five per cent of the women even go through severe health problems that require serious constant medical care.
"And while we are talking about women, problems of trans-men are still not even thought of or considered. So, we definitely need a more non-binary angle while building the policies," suggests Shrestha.