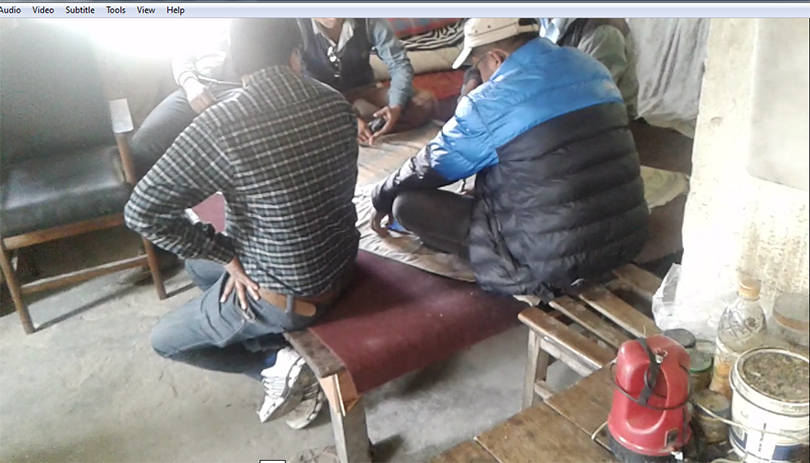 Jhapa, January 10
A phone call at a Nepal Electricity Authority office in Jhapa has ultimately exposed dereliction of duty on the part of office employees.
The service-seeker in question called Surendra Kumar Sah, chief of the NEA's Damak-based distribution office, to complain about disruption in power supply and ask for necessary maintenance. Sah replied that NEA cannot perform the task immediately, citing the absence of employees at the office.
Service-seekers then visited the office itself, only to find NEA employees enjoying a game of cards there. The locals then called up journalists.
The card game continued even as journalists took photos of NEA staff enjoying the card game. On his part, Sah pledged to take action against those employees.
Uttar Kumar Khatri, Jhapa chief district officer, also pledged to take action against the employees concerned if there's proof against them. According to the Public Offences Act, those playing cards in public places face fine ranging from Rs 20,000 to 48,000.