Tyres are definitely one of the most important components of a motorbike. They offer you stability for riding and a grip for cornering and turning. A tyre is not only responsible for sending the power of the motor to the road but also is important for absorbing the shock from the uneven road surfaces.
The rider, hence, should always be aware of the tyre condition of their vehicle. They should timely check if the tyre pressure is correct or if the tyre has worn out and replace them immediately if they are not in good condition.
As a good tyre can provide optimum performance to your bike whereas a worn-out tyre can lead to fatalities as they would not be capable to handle different road conditions. Yet, upgrading your bike's stock tyres to something better can be challenging. The rider should be aware of the tyre size of their vehicle and it is highly recommended to use the same size tyre instead of going for a bigger one.
A variety of tyres are available in the market for your bike with their own speciality. Some may give you an extra grip, but their durability may be low while some may offer better durability but may not provide the grip as much as the other ones.
Now, let's go on with the list of best tyres you can purchase for your bike in Nepal. You can purchase tyres, helmets and other riding accessories from Bikers Mart, which is one of the most popular stores for riding accessories in Nepal. 
1. Maxxis Extramaxx tyre
Maxxis Extramaxx is one of the most affordable tyres that can be used for daily commuting purposes as well as for long rides. This tyre offers grip in both dry and wet conditions. Made with dual-compound composition, it provides higher traction and better control during cornering. Also, the super-wide and flatter tyre profile provides a larger contact patch, better grip and handling at high speeds. There are a wide variety of tyre sizes available and the price range can start from Rs 10,000 up to Rs 13,500 for a set.
2. Michelin Pilot Sporty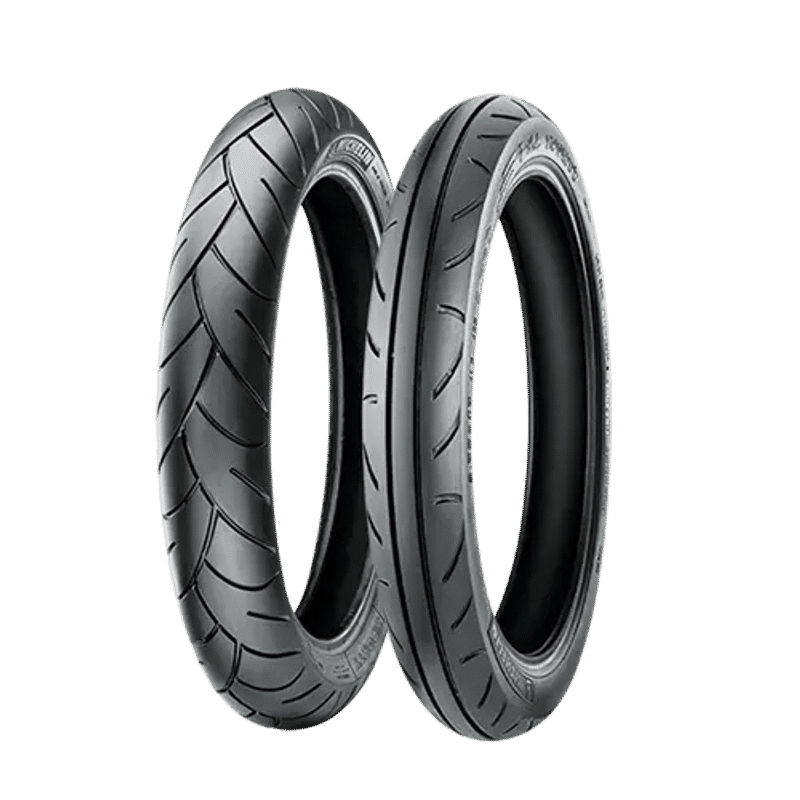 When it comes to the tyre quality, Michelin is one of the most popular brands and has worldwide recognition. The Pilot Sporty is one of the most affordable tyres from the company. Though affordable, it provides decent performance. It has flexible sidewalls that absorb bumps in the road which provides improved comfort at high speeds.
It also features a 100% silica rubber mix which makes the use of tyres safe on wet surfaces as well. This too can be used for both commuting as well as for tour purposes. The tyre is extremely durable and can even run over 25,000 km before wearing out.
Michelin Pilot Sporty is priced at Rs 10,500 for the set.
3. Apollo Alpha H1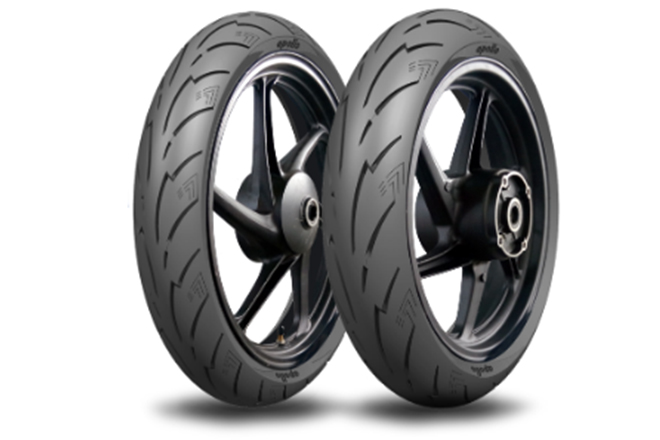 Considered one of the best budget tyres, Apollo Alpha H1 offers the best of both worlds. This can be a great option for those seeking performance as well as commuting. The tyre offers comfortability during rides, durability and a better grip during cornering. The Alpha H1 tyres are also W-rated, meaning the tyres are rated to safely handle speeds up to 270 kph which is well above the abilities of the bikes it is designed for.
The price of Apollo Alpha H1 is Rs 12,500 for the set.
4. IRC Foot Loose GP-21F/ GP-22R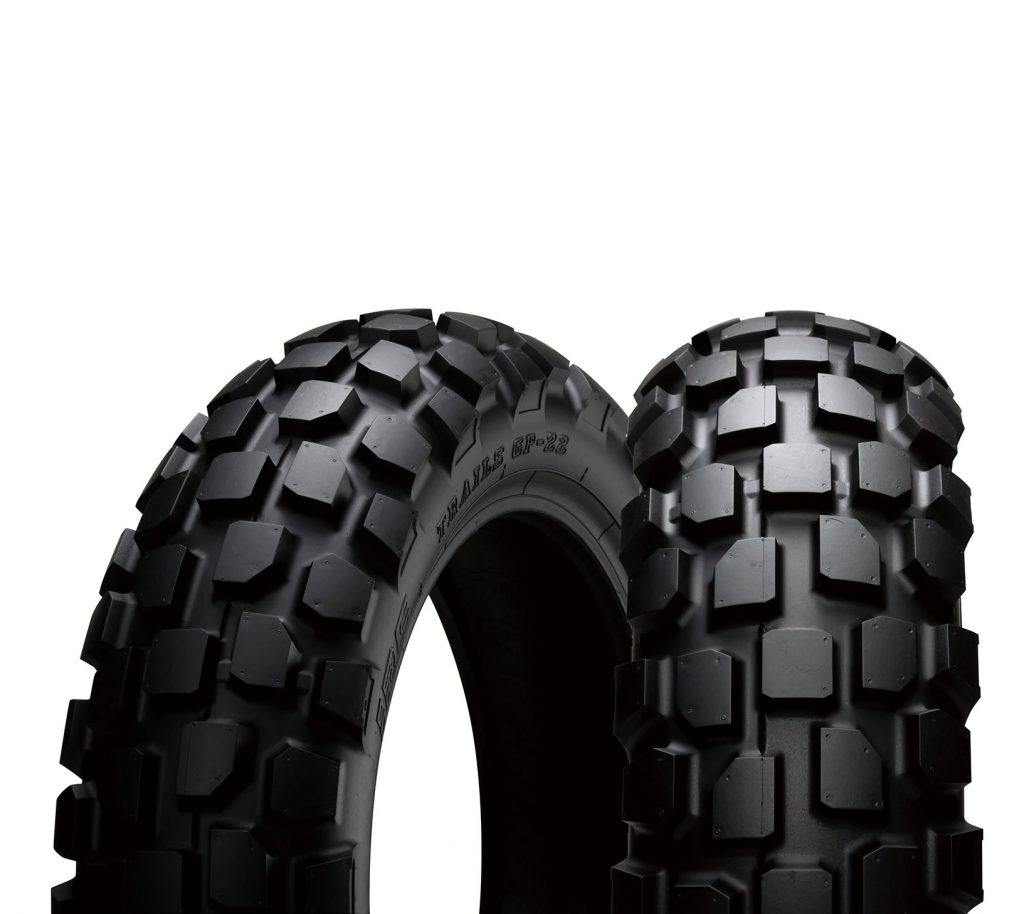 This is probably the best dual-sport tyre for dirt bikes as well as dual-sport bikes, available here in Nepal. This can be a great option for those who seek dirt adventure as well as smooth sailing on the streets. This is an OEM Fitment for Honda CRF, which is probably the most popular dirt bike in Nepal. Those with dual-sports bikes can also use this tyre in their bikes for optimum performance.
The price of IRC Foot Loose GP-21F/ GP-22R is Rs 16,000.
5. Pirelli Diablo Rosso
If you want to upgrade to something much better than your stock tyres, Pirelli Diablo Rosso should be on your list. Pirelli also has global recognition and is one of the best brands available here in Nepal. Diablo Rosso delivers superior grip and wear life and is extremely suitable for sports riders seeking a performance upgrade.
Similarly, the grip on the Rosso tyres is also enhanced further by EPT (enhanced patch technology) which optimises the contact patch for improved grip. It also has a slick shoulder area that maximises grip at full lean which boosts confidence and performance while cornering. It also features high-performance silica compounds that improve grip across a wide range of temperatures for optimal grip in all conditions.
There are two offerings from Pirelli Diablo Rosso. Pirelli Diablo Rosso II is priced at Rs 16,000 while the Pirelli Diablo Rosso III is priced at Rs 19,500.
6. Metzeler Sportec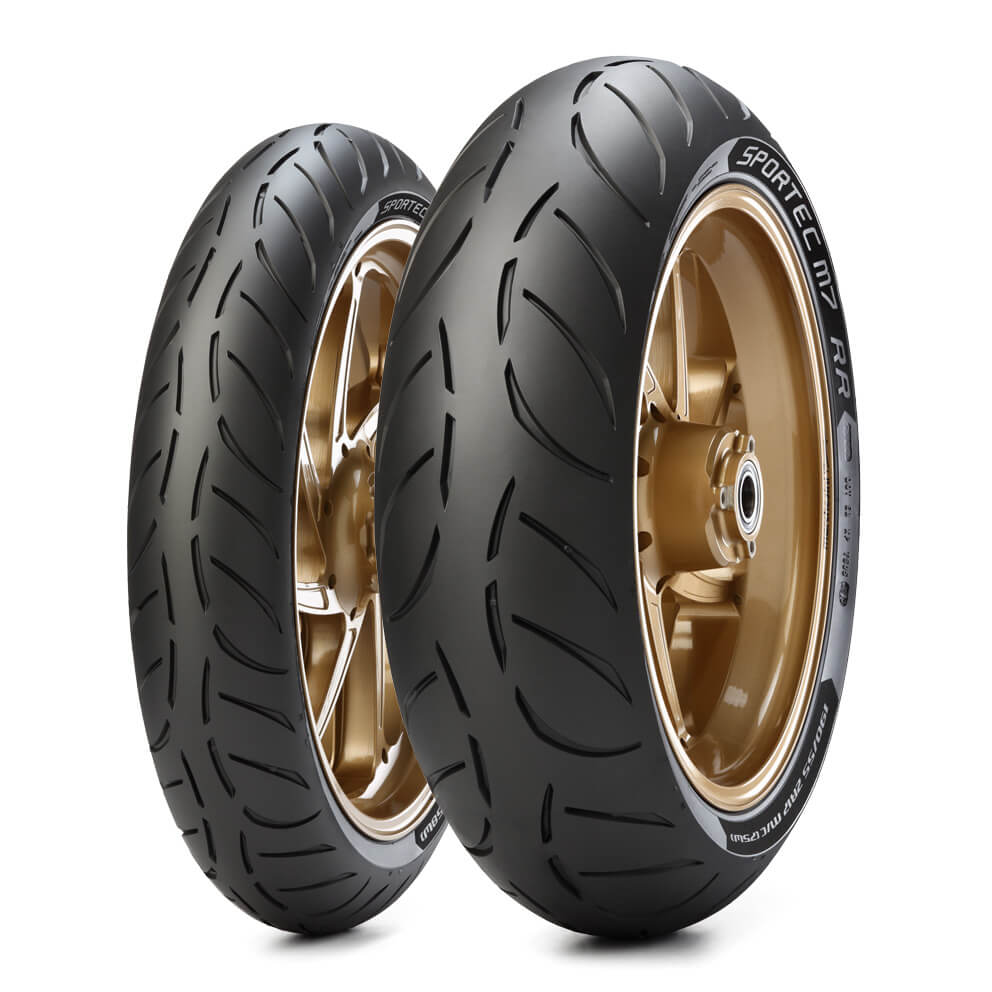 One of the best tyres on the list, Metzeler Sportec is a road-focused tyre that boasts long life and a better overall grip. It is also the latest addition to the Sportec family of sporty tyres and is aimed at light and middle-weight motorcycles.
The Sportec tyres are built especially for street use. Furthermore, they are well-rounded off and this helps the riders to achieve good lean angles. With a 2-ply nylon carcass built, it offers a medium-hard compound. This makes the tyre light and sturdy and provides better dampening and higher puncture resistance. Also, the new tension layout on the tyre ensures the optimum balance between mileage, high grip for sporty riding and precision at maximum lean.
There are two offerings from Metzeller Sportec. Metzeller Sportec M5 is priced at Rs 19,000 and Metzeller Sportec M7 is priced at Rs 32,000.
7. Pirelli Scorpion Rally STR
The best tyre on the list, Pirelli Scorpion Rally STR, is definitely the tyre you want on your bike if you are an adventure lover. It offers an excellent grip in all conditions and is built with a high silicon compound that can provide the durability you ask for from an adventure tyre. The unique knob design with a large and consistent contact patch also allows the tyre to deliver well in cornering ABS and traction control. It sails smoothly in any road condition, let it be gravel, sand or dirt.
The price of the Pirelli Scorpion Rally STR is Rs 28,000.