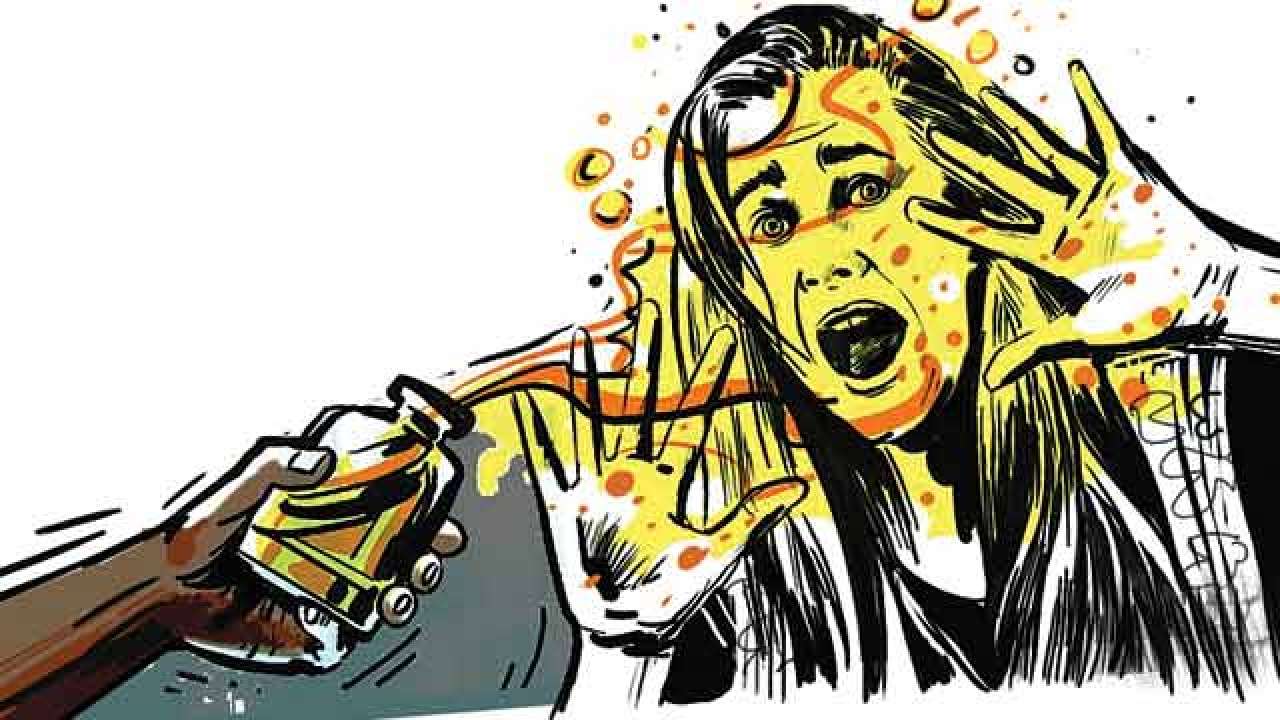 Pavitra Karki, 22, of Okhaldhunga was attacked with acid in Sitapaila, Kathmandu on Thursday evening last week. It has been revealed that she was attacked by a person with whom she had tea together a few hours ago.
Police have arrested two suspects, Mohammad Alam and Munna Mohammad, on the charge of the attack.
The investigators have already started a detailed probe into this incident after receiving a remand for them from the District Court, Kathmandu on Friday. So far, a preliminary investigation has revealed that Alam, a native of Rautahat, currently residing in Dallu to run a garment factory, mobilised Munna, his employee, an Indian national, to throw acid on Karki after she rejected his relationship proposal.
Interestingly, Alam is already married. A police officer involved in the investigation states, "It seems that Alam became close to her with his desire to have a physical relationship with her."
To get rid of Alam, Karki had already blocked him on Facebook three months ago. Still, Alam had not stopped chasing her.
The chief of the Metropolitan Crime Division, SSP Deepak Kumar Thapa, reveals, "It has been found that the acid attack was carried out in a planned manner."
—
A 20-year-old woman, Jenny Khadka, was attacked with acid in Kalopul on the evening of May 16 last year. Soon after being informed about the incident, police arrested the attacker, Bishnu Bhujel from Pepsicola.
During the investigation, it was revealed that Bhujel was Khadka's ex-husband. After Khadka had found out that Bhujel had married her by hiding that he was already married, she left Bhujel. However, Bhujel did not give up following her.
According to the then DSP (now SP) Hobindra Bogati, who was involved in the investigation of this case, Bhujel had requested to meet the victim before throwing acid, just as in the case of Karki.
Bogati recalls, "Their call records show that they had been in contact regularly. At about 8 at night, he threw acid on Jenny in a planned manner."
—
In Birgunj, 15-year-old Muskan Khatun was attacked with acid on September 6 last year, on her way to Tribhuvan Secondary School in Birta from her house in Chhapakaiya.
Shortly after the incident, police arrested 16-year-old Samsad Miya, who lived near Muskan's house. During the investigation, it was found that the incident took place after Muskan rejected Miya's love proposal.
While sitting at a tuition center in Basantapur, two teenagers were attacked with acid on February 22, 2015. Sangita Magar, 16, and Seema Basnet, 15, were injured in this attack. They were preparing for the SLC examinations.
After a month-long effort, Jeewan BK, who came wearing a mask and attacked Magar with acid, was arrested by police.
Then, the investigation revealed that BK and Magar's family had been staying in the same house in Basantapur. It was also disclosed that BK had been tutoring her; they had a close relationship in this period.
When Magar's brother got to know about their closeness, a rift between two families started and BK devised a plan to attack her.
Acidic love
These cases are just a few instances. Lately, there has been an increase in acid attacks on young women after rejecting a love proposal or breaking up a relationship. According to the Nepal Police Headquarters, four acid attacks have been reported every year for the past six years.
Nepal Police Spokesperson Niraj Bahadur Shahi says police have recorded 20 acid attacks from fiscal year 2014/15 to 2019/20. In these incidents, 18 women and four men have been victimised.
The perpetrators are predominantly men. Shahi informs, "There are 25 men and two women involved in the acid attacks."
According to SP Hobindra Bogati of Metropolitan Crime Division, unsuccessful love affairs have been the biggest cause of acid attacks. "In most cases, the attack takes place when the woman pulls out of a love relationship. In some cases, one-sided love has also instigated such attacks," informs Bogati.
He adds, "Such attacks have also been incited when one partner suddenly blocks the other on social media after being in a long relationship."
"It has been found that when people think like 'if she cannot be mine, I will not let her to be of anyone' plays a great deal in such attacks. We have also come across some perpetrators who think that if they did not get arrested, they could get their partners back by being sympathetic to their condition," says Bogati, "We have also noticed that in some cases, the women take the guys are their friends or brothers, but the guys want something more."
Experts say 'the male ego' appearing after the refusal of their proposal also acts a major cause of the acid attack. A House of Representatives member Bidya Bhattarai, also a sociologist, asserts, "In the modern society where beauty is considered a power for women, acid attack is used as a weapon to weaken them."
"Even in our religious history, there are stories that when the gods are weak, they used to be attacked by using the beauty of women," says Bhattarai. She points out, "We are still suffering from the same mentality."
Reporting threats could help
The Metropolitan Crime Division chief, SSP Deepak Kumar Thapa, has urged the public to immediately report to police if anyone feels any kind of threat from anyone. He also stresses that crime can be prevented by informing the family about the relationship earlier.
"No doubt, there will be an effective investigation after the crime has taken place. But, before that, everyone should be aware and act towards preventing the crime from happening as much as possible," he says.
Sociologist Bhattarai, on the other hand, complains that although the law has been made these attacks illegal, society has still not made such acts illegal. "Unless the whole society considers such acts as crime, something illegal, it will not end," opines Bhattarai.
"Therefore, controlling acid attack is not only women's responsibility but also of every stratum of society and the state. And, for this, there should be discussion and debate in every section of society", suggests Bhattarai.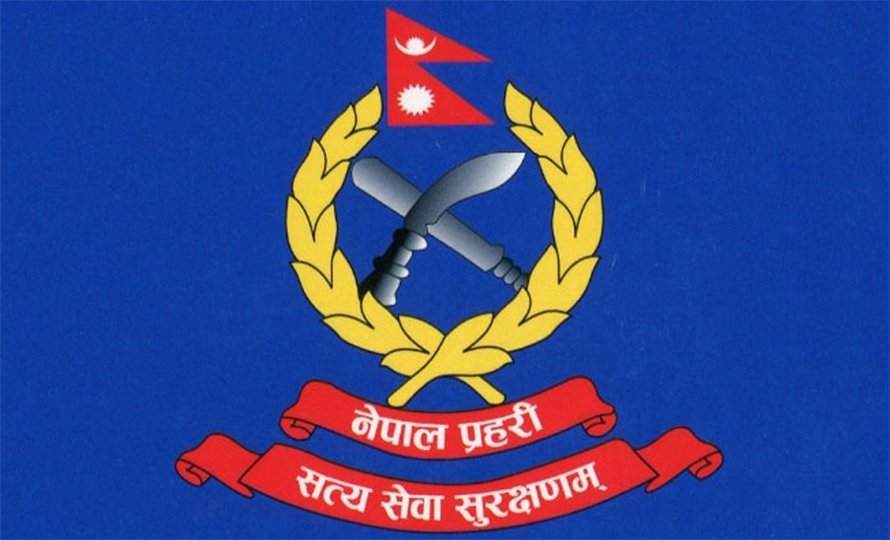 Retired Nepal Police DIG Hemanta Malla Thakuri says buying and selling acid should not be allowed in the way it is as easy as buying noodles. "Even if it is difficult to control it completely, it should not be left as easy as it is now," recommends Thakuri, "It should be sold only as per certain criteria."
Likewise, he demands that the government provide full support for the treatment and rehabilitation of the victims and deprive the perpetrators of government services including social security allowance even after they are released from jail.
Also, Thakuri remarks, "The system of action is not enough yet. Strict action should be taken against such acts regarding them as heinous crimes."
According to a new provision in the Criminal Code, those found guilty of disfiguring others' faces can be imprisoned for five to eight years and fined Rs 100,000 to Rs 500,000.
Likewise, there is a provision of imprisonment for three to five years and a fine of Rs 50,000 to Rs 30,000 if anyone is found guilty of disfiguring someone's body parts or causing pain.