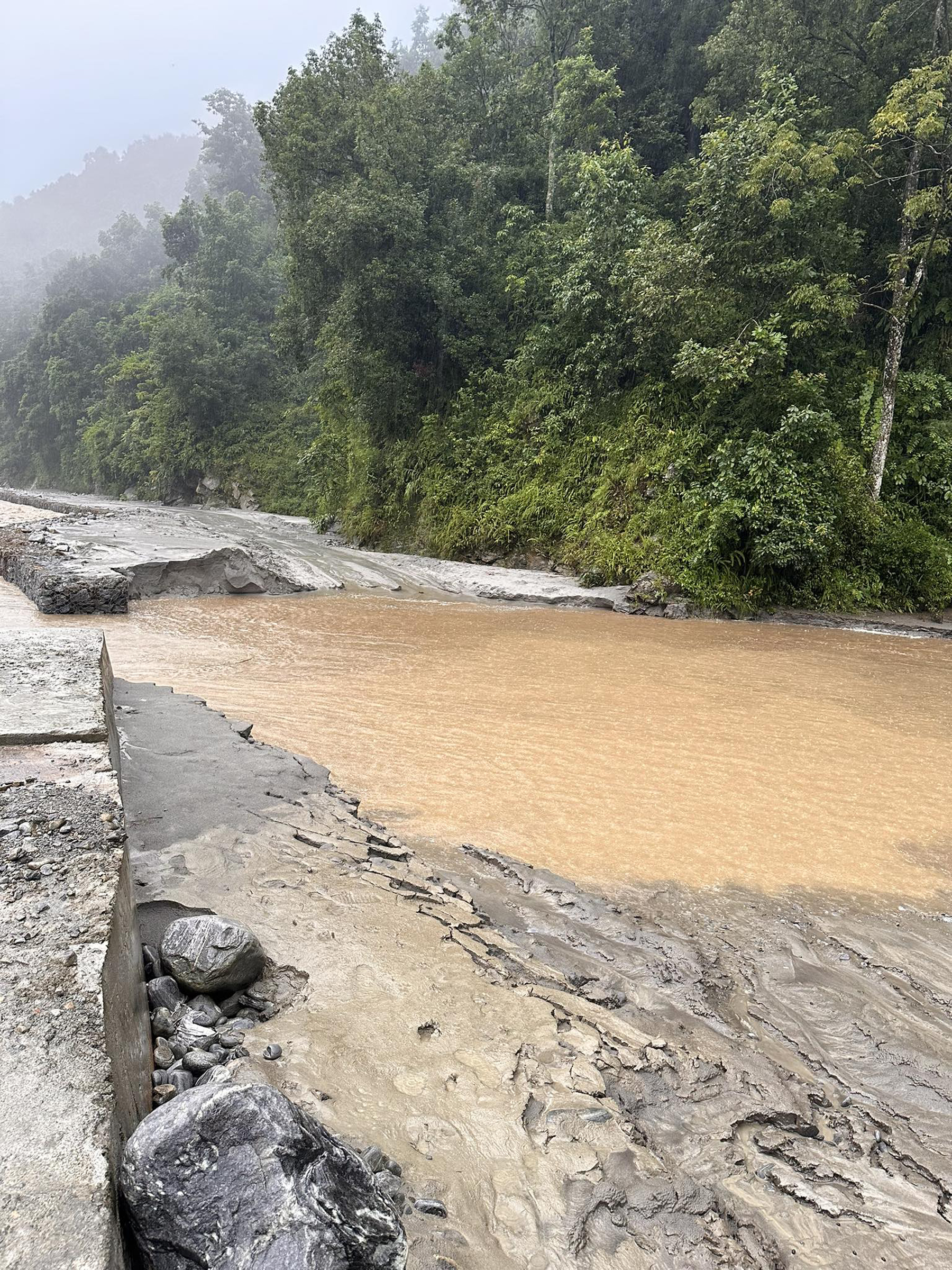 Sindhupalchowk, August 25
Flooding has caused disruption to the vehicular movement along the Melamchi-Helambu road section in Sindhupalchowk.
The road section was blocked due to the flood in the Melamchi river after torrential rain in the past few days.
Efforts of Helambu rural municipality to clear the obstruction has not achieved result due to continuous rainfall.
Local resident Shyam Chalise said that the flood has blocked the road at Simkhet in Melamchi as well.
The rural municipality is under high alert due to flooding risk.