The cases of suicidal thoughts among medical professionals in India and Nepal are growing exponentially in recent years. However, it seems stakeholders in Nepal and India are apathetic about the issue as they have not been able to find effective solutions which are not so difficult to achieve.
Key factors
Various studies have shown that doctors and other medical professionals in Asian countries like Nepal and India face a significant amount of stress and pressure from various sources.
The factors behind the increasing number of such cases are workplace harassment, overwhelming workload, long duty hours and the societal expectation to be available to patients on call 24/7, lack of facilities and resources available in the hospitals and inadequate support from colleagues and seniors. All these factors usually take a heavy toll on their mental and emotional well-being.
Likewise, there is a demand for high standards of skills from young doctors who just pass out of medical college and lack high practical skills for understandable reasons.
Due to low salaries and no certainty of their future, many doctors are compelled to work long shifts, which can go up to 24 to 48 hours continuously, often with little rest or time off, which can lead to burnout and a high level of stress.
According to an Indian Medical Association (IMA) survey, 75 per cent of doctors across India have experienced either verbal or physical abuse from patients or their families. This sometimes can take the form of frivolous complaints and lawsuits which can ruin the career of a doctor as well as disturb their mental and emotional well-being.
Furthermore, nearly half of the doctors surveyed acknowledged being the target of harassment or intimidation. According to this report, doctors believe the danger of violence against them has grown in the last five years, and 68 per cent of such cases are due to the escorts of patients.
Similarly, nearly 30 per cent of doctors reported experiencing harassment from colleagues or supervisors. Whereas, nearly 32.8 per cent of doctors in India were found to be the prey of high levels of stress, with more than half of that considered suicide at some point in their careers.
Medical professionals who work in rural regions or at government-run institutions are more likely to be stressed and contemplate suicide than those working in private hospitals and developed cities.
Research conducted in Nepal suggests that over 75 per cent of Nepali physicians reported significant levels of anxiety, depression and psychosomatic distress, with more than five per cent of doctors admitting to considering suicide at some time in their employment.
These results suggest that harassment and suicide among medical professionals in Nepal and India should be considered as one of the most important issues that must be tackled by all the possible ways out.
Ways to address these problems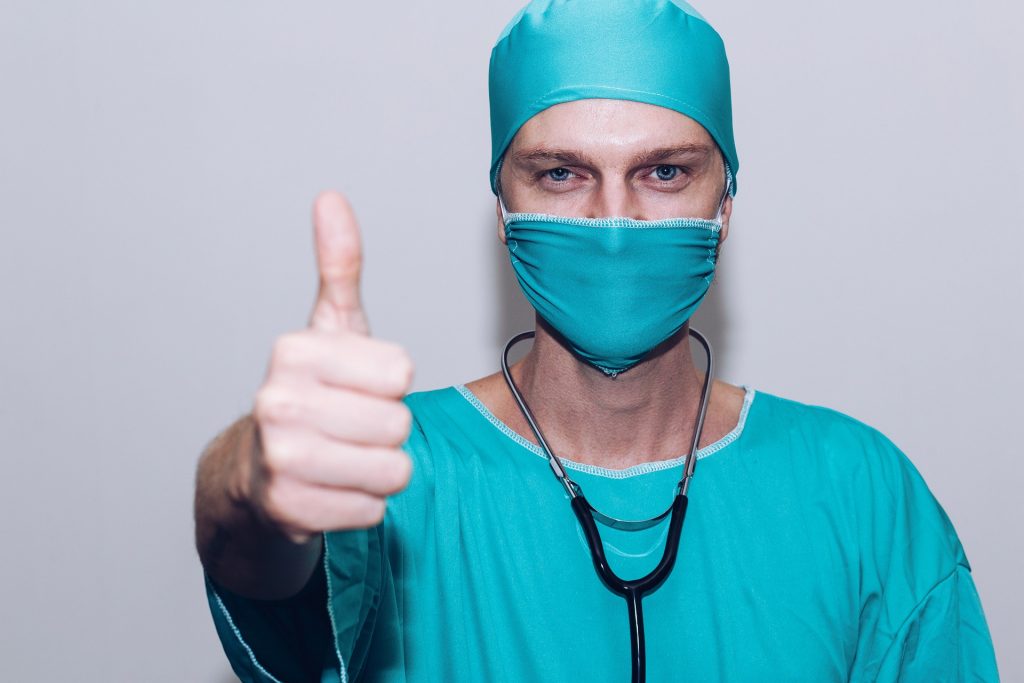 To address these problems, we require effective interventions, policies and regulations that support medical professionals during their medical practice. Similarly, reducing the amount of stress and harassment they receive in the workplace can also play a significant role.
One of the approaches that can be recommended to cope with the harassment and abuse of these professionals is to establish helplines or counselling services, which can offer them a safe and confidential consultation so that they can communicate their problems and get assistance in a better and easier way.
There is also the need for training programmes and policies that can assist doctors in better management of stress, development of harassment coping skills and reporting them to the respective authorities.
Another essential approach to resolving harassment and suicide risk among doctors in Nepal and India is to improve the working environment and provide better facilities and resources, especially in rural areas and government-run medical institutions.
This might involve expanding infrastructures and equipment, increasing aid and resources for medical professionals and striving to minimise the red tape in health sectors that usually creates obstacles for them to deliver effective treatment and care to the patients.
Similarly, there is a need for strict laws to protect doctors from physical violence and harassment as well as legal support and protection against frivolous lawsuits.
It is also worth noting that the number of male medical professionals is predominantly high in Nepal and India. The societal and cultural norms here discourage men from expressing emotions and vulnerability. The stoic attitude and the obligation to always be in the command of everything might make it difficult for male doctors to seek help when they are experiencing some difficulties during their practice.
The change in cultural norms and the increase in the acceptance to talk about and care for male mental health is the need of present society.
A few cases and concerns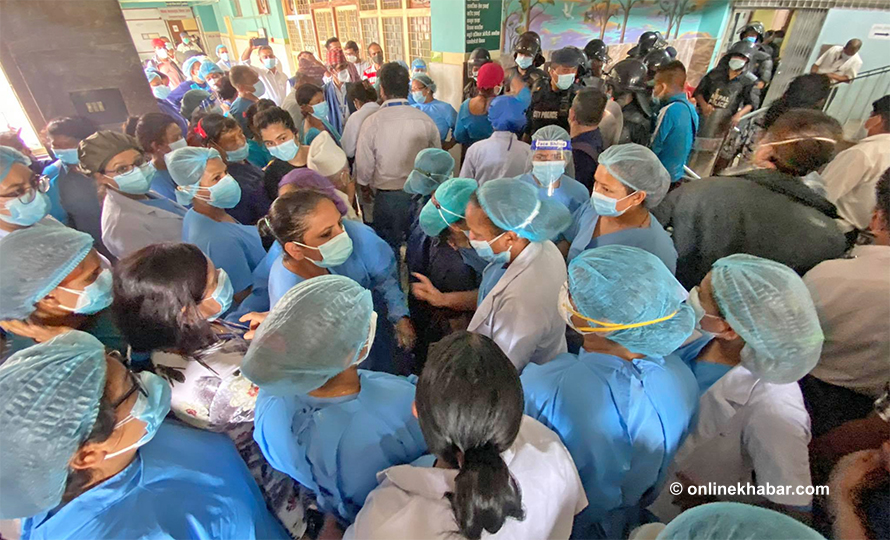 In 2019, a junior resident doctor was brutally assaulted by the family of a patient who died in a hospital in Kolkata. The event prompted significant outrage among healthcare professionals, prompting calls for tighter legislation to protect physicians from assault. Nepal has also reported several incidents of attacks on medical professionals on the charge of negligence.
In 2022, a total of 60 persons including physicians and staff of the Karnali Institute of Health Sciences (KAHS) collectively resigned after an arrest warrant was issued by the District court against Dr Karan Sah, who was attacked while working in the emergency department. This event also got mass attention from the public and media coverage from Nepali mainstream media houses.
The risk of suicide among Indian doctors is 2.5 times greater than the average population. The actual suicide rate among doctors in Nepal is not mentioned anywhere.
However, it is assumed to be about 12 per 100,000 doctors whereas the national average suicide rate in Nepal is 9.77 per 100,000 population. Medical professionals in Nepal are under a lot of stress, with over half of them exhibiting symptoms of anxiety and depression.
Although physical assault against medical professionals is punishable by law, there is a need for stricter laws to protect doctors from violence and harassment.