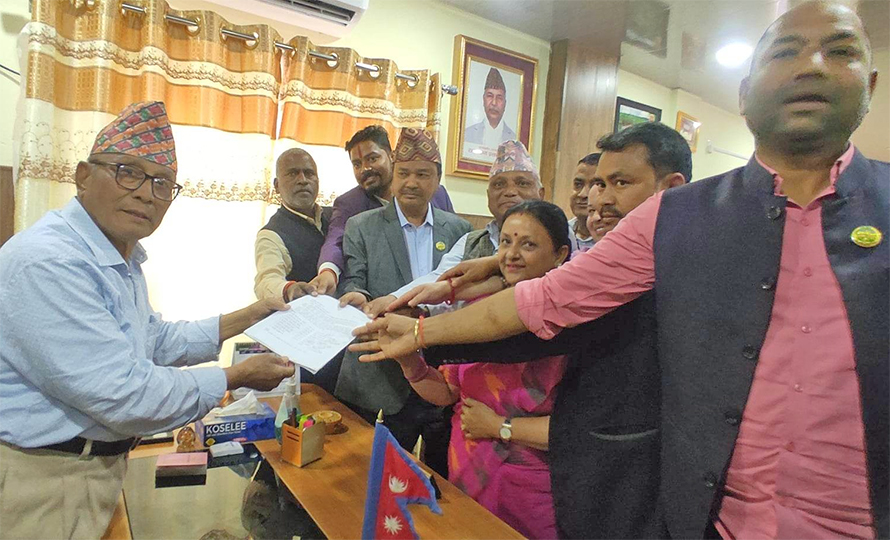 Butwal, March 26
Lawmakers are supposed to draft laws and help in their implementation. But what happens when the lawmakers even do not know the key provisions of the constitution, the country's main law?
In Lumbini, parties that are in the new ruling alliance at the federal level on Sunday submitted an application to Province Chief (Governor) Amik Sherchan, calling him to appoint Nepali Congress leader Dilli Bahadur Chaudhary as the chief minister.
This happens just a few minutes after the CPN-Maoist Centre withdrew its support extended to the government led by CPN-UML leader Lila Giri.
According to article 188(2) of the constitution, in case the political party which the chief minister represents is divided or a political party in coalition provincial government withdraws its support, the chief minister shall table a resolution in the Provincial Assembly for a vote of confidence within 30 days.
But the Nepali Congress, CPN-Maoist Centre, Nagarik Unmukti Party, Loktantrik Samajbadi Party, Janata Samajbadi Party Nepal, Janamat Party, CPN-Unified Socialist and Rastriya Janamorcha submitted an application seeking a new chief minister's appointment ion Lumbini today itself.