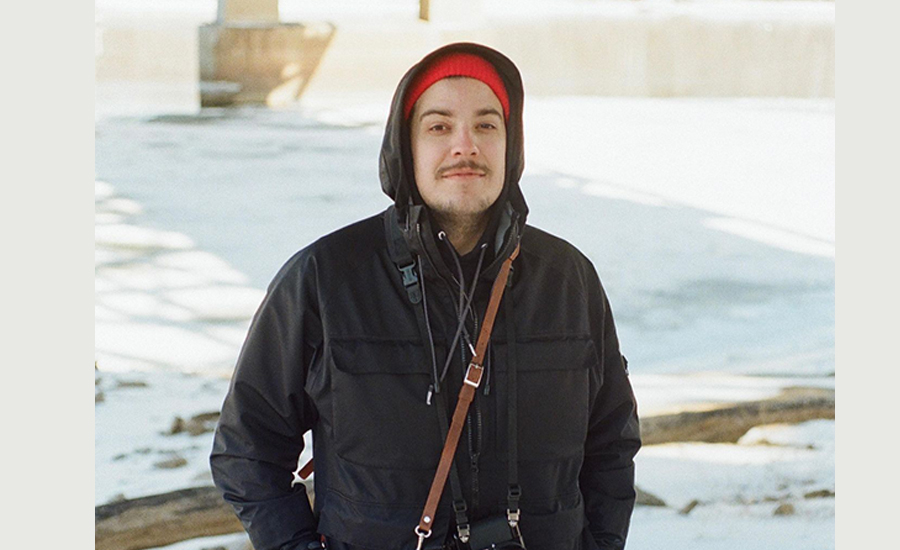 Foreigners working in Nepali films are a rarity. But breaking that trend, Josh Herum, an American director of photography (DOP) has worked in not one but two Nepali feature films so far.
He began his career in 2014, making documentaries and short films, simultaneously working as a freelance cinematographer. As a DOP, he has worked on two Nepali films: Gau Aaeko Bato and Fulbari.
Recently, Herum was in Nepal for the premier of Fulbari. On the occasion, Onlinekhabar spoke to Herum about Nepali films, his experience working on Nepali films and what Nepali films need to do to get to the international stage.
Excerpts:
How did you get associated with this project?
I was hired to shoot a different Nepali film in January 2022. That film is called Gaun Aaeko Bato directed by Nabin Subba and starring Dayahang Rai. I shot for two months in Bhojpur. After that film, I went home. A couple of months later, I was recommended to Ram Babu Gurung by Dayahang and Pahupati Rai. We worked out the details; then I became part of Fulbari.
How was your experience shooting these Nepali films?
They were very different experiences. Gaun Aaeko Bato was shot in a very rural area of Bhojpur; we were living in a small village. We were shooting traditions and rituals of the Rai community, which was very immersive. Compared to that, Ram Babu's Fulbari was shot in Kathmandu and Ilam.
I think the environment was different as the stories we were trying to tell were different. I would say Gaun Aaeko Bato is more about industrialisation and is not as big of a family drama as Fulbari is. But both were really great experiences. I enjoyed and loved working with the Nepali crew and actors.
Did you watch Fulbari? How did you like the end product?
I watched the film during the premiere; I loved how it came together. It is a beautiful story. I think the first half is a comedy and the second half is a tragedy. Most movies have one or the other, but having both is surely going to be a great experience for the audience. I personally liked it a lot.
Many are saying the cinematography in the film is great, especially the lighting. It seems you have used natural light during shoots. Did you have a concept of how you were going to shoot it beforehand?
I'm glad people have liked it. But the funny thing is Fulbari isn't made using a lot of natural light. And, people liking it is the best compliment I could get because that means my lighting is hidden. But I actually had around the same amount of lighting or maybe even more than a lot of other Nepali films, maybe not more but probably similar. I had two 4Ks and two 1.8Ks. I used a ton of light, but for people to say that it looks natural, then I think I did my job.
The concept was simple, with smooth movement and dolly work. I wanted to ensure that when the actors were moving, the camera would be moving too and if the actor was static, the camera would be static too. You can see this throughout the film. I also wanted the film to be bright and colourful in a good way. Not just a lot of sun or whatever, but just the palate of it… I wanted it to set a happy mood, especially at the beginning of the film and then as we get into the darker parts of the film there was more implication of shadow areas and other things.
The other thing was we brought up these lenses from India and they were Cooke S5i lenses. Somebody told me no Nepali films were shot with a Cooke lens, which can go to a very shallow depth of field with a 1.4 f-stop. No other Nepali film has been shot with that low of an f-stop is what I've been told. So I utilised that a lot for the look as well. You can see how I've used the lenses to make the background blurry. It was one concept that I wanted to showcase and show the audience something different.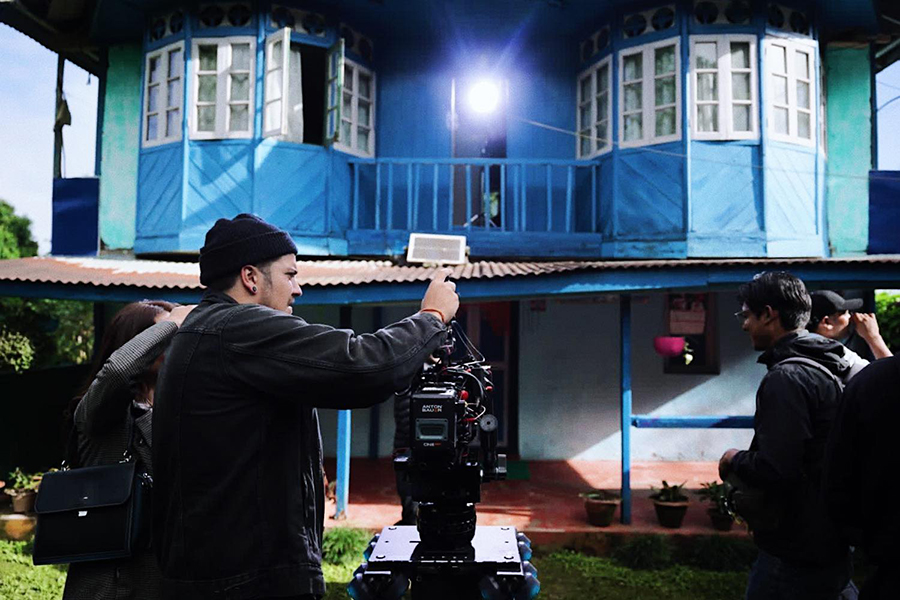 How was your experience working with Ram Babu Gurung?
Yeah, there was a good amount of collaboration with him. I felt Rama Babu heard my ideas and he liked them. And there were other times when he had an idea and wanted a shot and I would shoot it. It was a good collaboration and a great experience. We read the script together and discussed certain scenes. Even in pre-production, we had a lot of discussions.
In your perception, is the camera an actor?
Oh, yeah, it could be. But I feel that's not the case in Fulbari as it plays the role of an observer. But, definitely, I think as the DOP, I'm usually the closest one to the actors with the camera either in my hand or on a tripod. I feel that a DOP should have a good relationship with the actors and be able to talk to them. You know as far as how they place themselves in the frame and the marks that they need to hit, you know to hit the right shot. So yeah, I feel like in that sense, the camera is a big part of the acting. Therefore, in a metaphorical sense, I think the camera could be an actor.
Often film critics say there is a difference between a cinematographer and a DOP. Between these two, who are you?
I do not think there is a difference. I think you can maybe say a cinematographer is more on the visual side. Then it is less about directing and working with the crew and budget. But I think they're interchangeable. They are just another name. I do not think there's a difference in either. I call myself the director of photography, but I think cinematographers are the same thing.
What is your advice to young cinematographers working for Nepali films?
I would tell them to go and shoot short films with their friends. Find some friends, make short films and make better ones each year. That is what I did. One day, someone will see your work, but you need to put it where people can see it. It does not have to be the entire film too. It can be shot from films, which can be seen by people who see you grow as a cinematographer and in the end, get you jobs from producers or directors. But you have to start by just building a real and shooting as much as possible even if you don't have money for it.
What was the difference you observed in shooting American and Nepali films?
I feel Nepali films are extremely bright and have a lot of depth of field so you can see everything in the background too. I'm just talking about the cinematography side because I'm not going to speak about the acting or the story. Besides that, I think the Nepali films followed what India did and have a lot of songs and dances in the movies.
In the US, we do not have musicals, with only a few being made occasionally. In Nepal basically, every movie is a musical because it has music in it. So that's one big difference.
On the cinematography side, the films are darker when it comes to lighting. There is not much far-key lighting, which means that the light is kind of behind the subject and you're creating a lot of shadow on their face. I find that it is more frontally lit.
I've seen a lot of gimble work in Nepali films whereas, in the US, they use more dollys and cranes. There was crane and dolly work here too, but mostly it's gimble nowadays.
What should Nepali films do to reach the international stage?
I think the movie we shot, Gaun Aaeko Bato, is planning to go to Cannes and bigger festivals. There have also been films already. I watched White Sun by Deepak Rauniyar; that was a great film. So there are a few Nepali films that I would say are at the level to go to the international market.
But I cannot say what is needed to reach the international stage. I would say be yourself and make films that you know about and highlight Nepali culture. Don't try to be Bollywood. Have your own style. The US has its own style as does France, Japan and South Korea. Look what Parasite by Bong Joon-ho did, winning five Academy awards. Staying true to your craft will get you there.
Are you planning on working on more Nepali films?
I hope so. I've been talking with different directors. I've talked with probably four or five directors. I do want to work on a project with Safal KC in 2024 after he shoots this next one. I mean I'm talking with Ram Babu about his next film. You know, right now, there's nothing in the books, but conversations are happening and I hope to shoot more here. I love it in Nepal.