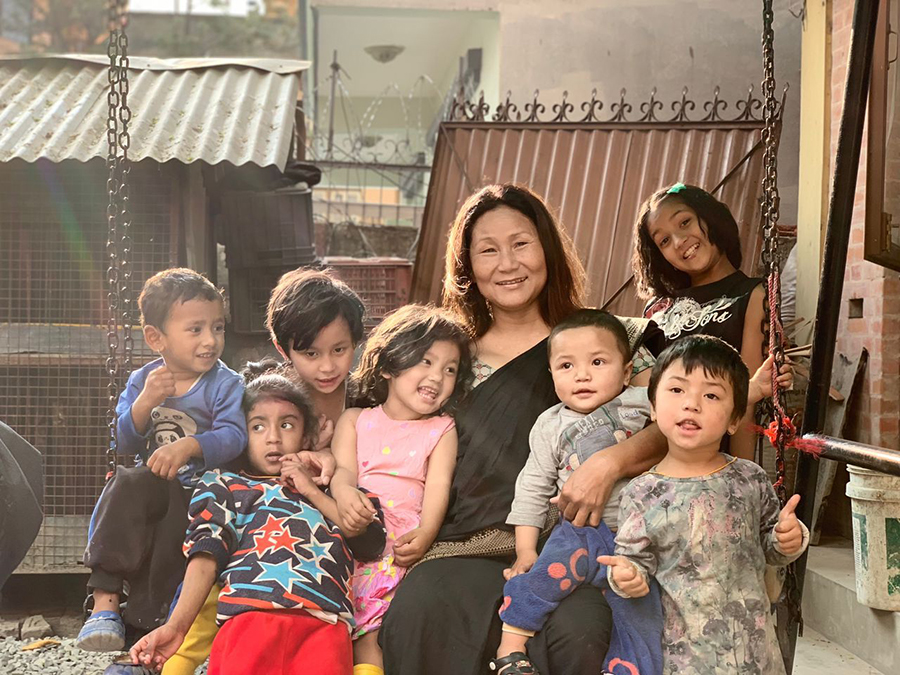 The thought of young children being stuck in prisons with no fault of their own always plagued Indira Rana Magar. She always thought about what she could do for these children born behind bars and those who were there with their mothers as they had nowhere else to go.
She wanted to get them out of the cages and out into the real world. After a lot of planning and preparation, she managed to do so by opening an orphanage and becoming a mother to many.
This was 33 years ago. Since then, she has been actively taking in children in prison under her wing and taking care of them. As of 2022, she has cared for over 2,000 children.
"I only gave birth to one, but thousands call me mother," she says, with a sense of pride in her eyes.
Karma mother
Magar likes to call herself a Karma mother and says she wants to see all the children that she rears do well in life.
"I can't explain how proud I feel when my children do well," she says. "I always want the best for them."
Currently, she lives with 28 children in a rented house in Nayabazar. The ones she rescues from prison are kept in two schools. She has arranged separate accommodations for boys and girls. The school that she runs in Sankhu has 85 children rescued from either a prison or those who are underprivileged.
Rana Magar also runs an Educate Girl Child programme, through which she is providing education for girls from 38 l families from Myagdi, Kaski, Jhapa and Kathmandu.
Currently, she is taking care of a little over 500 children and her days are often spent taking care of them. She has dedicated her life to this to the extent she cannot think about doing anything else.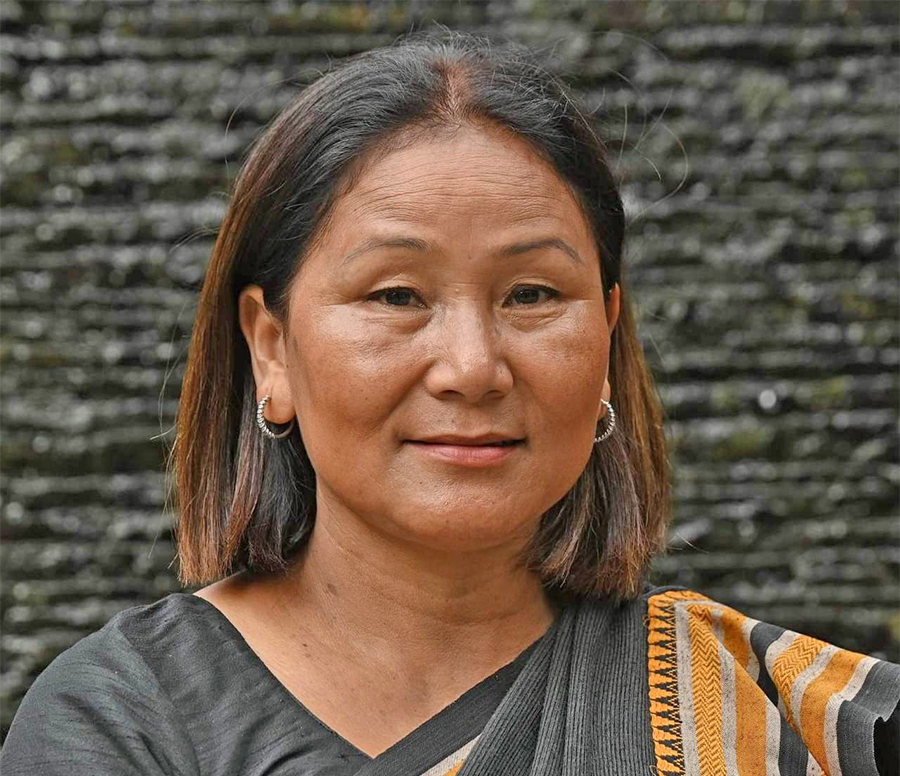 But, how did all this happen? Why children from prisons? What has her calling? The catalyst for all this was Nepali writer and poet, Parijat.
There was a time Parijat was advocating for human rights. She was trying to ensure those in prisons had better lives than what the government was giving them. Rana Magar also got associated with Parijat and started to visit prions regularly. After a while, she started to teach the inmates in prison.
"There, I saw children who were in prison with their mothers. That made me feel very sad. I really wanted to do something for them," she says.
Where there is a will, there is a way
After returning home from prison, she would be restless. Every time she closed her eyes, she would see the innocent faces of the young children in the prison. She was desperate to do something for them and decided she would take these children in and raise them.
But, Rana Magar did not know how. She did not have anything as she has only migrated to Kathmandu in 1990 and was working in a tank manufacturing company to make ends meet. Life was not easy for her back then.
"I wanted to take care of them, but I didn't know how. But, I showed courage and dared to do it and look where that got me," she says.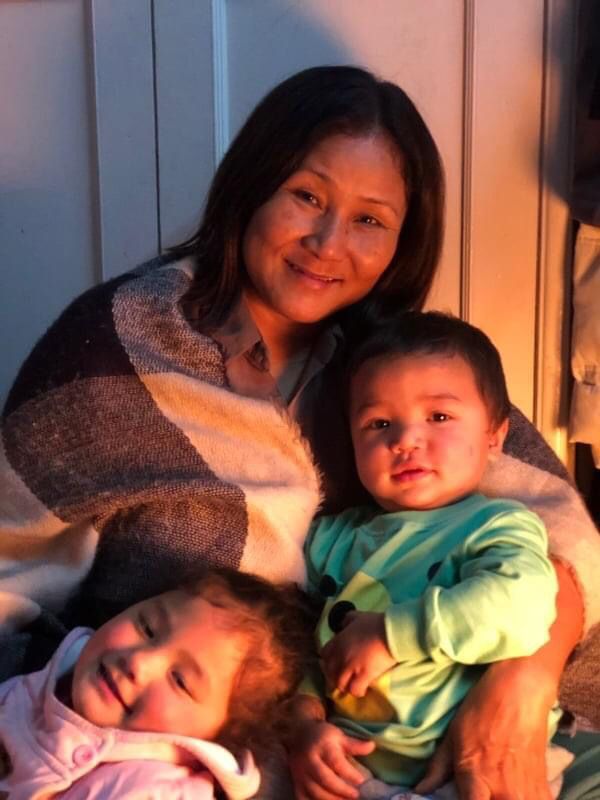 Rana Magar started to bring the children into her own home, but she wanted to take care of more than one or two.
"There were so many children in prison, but I couldn't bring them all to my small rented house as I didn't have rooms. That is when I decided to start a childcare home," says Magar.
She then gave birth to Prisoners Assistance (PA) Nepal. Under this, orphanages were established in Palpa, Jhapa and Kathmandu.
"I started bringing children from prisons to these orphanages," says Magar. "After this, taking care of them, nurturing them, teaching them to read became a little easier."
She started to bring children above the age of five to her orphanages. She also opened three childcare centres for children in prisons taking care of their basic necessities.
"The idea is to make them feel at home. We even make them reconcile with the family," says Magar. "We want them to be familiar with their parents too. We don't want them to feel like they are alone as it helps build relationships."
Many children that she took care of have now grown up and become independent. Looking at them fills her heart with pride.
"Some have become nurses, footballers and martial artists. I feel so happy to see them do well in life," says Rana Magar.
However, Rana Magar did face issues about finances. Not having a sustainable income was tough for her. She invested in agriculture, poultry and animal husbandry to ensure she had money to help her run the childcare homes. She also involved the children in these businesses to make them value work and develop their skills.
Apart from that, she is helped by local and foreign donors who have been generous enough to help her with her project.
She has also helped those who finish serving their jail term by providing them with counselling and employment. 
"We want to help people get incorporated into society. This will help make the country," says Magar.
Government inactiveness
Rana Magar calls on the government to do something about the education of children behind bars. The government gives Rs 30 and rice to those imprisoned. This has resulted in the parents not being able to take care of their children.
"It seems that the government has to find other options for this," she says. "It is a sad thing that the government does not even provide social protection allowance."
According to her, if the government gave protection allowance, the children would not need childcare homes like the ones she operates.
"The government doesn't want to take any initiative. The least they can do is provide free education or offer scholarships. These children need help," she says.
Magar says that children born in prisons and brought up in orphanages are traumatised.
"They have been through a lot. Having seen crime and the police taking their parents away has had a negative impact on them. This is visible in their behaviour."
Rana Magar says that even though they try to remove these bad memories, the scars of the past are etched in the children's memories for a long time.
"They are forced to hide their identity because they are afraid that society will reject them as soon as they know their identity," she says.
---
This story was translated from the original Nepali version and edited for clarity and length.