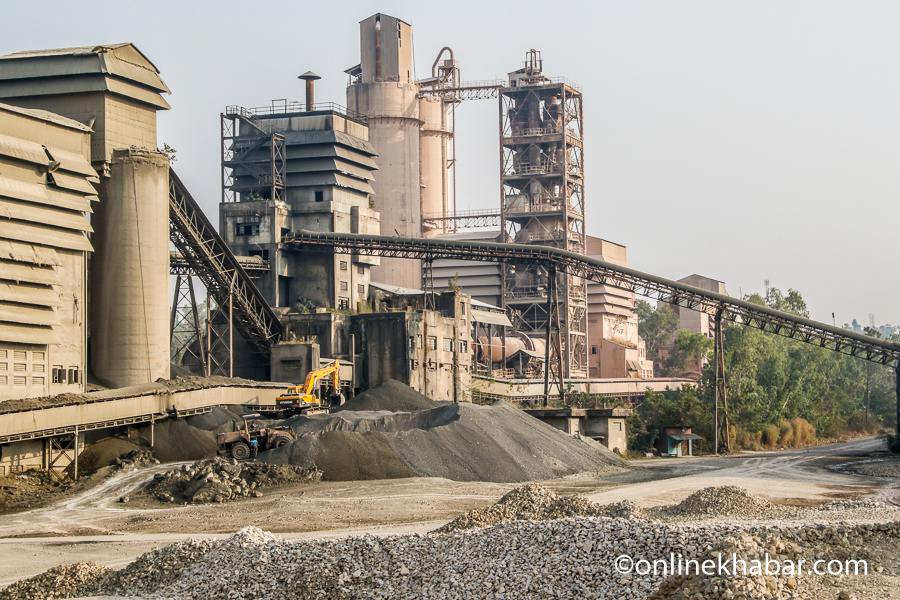 Makawanpur, October 30
The Hetauda Cement Industry has suspended its production from Monday due to its inability to purchase coal on time due to financial crisis.
The industry consumes 3,600 metric tons of coal per month. The factory's General Manager Basanta Raj Pandey said the factory was in operation before the start of the Dashain festival holidays and had produced 300,000 sacks of cement during that period.
He shared that they had to suspend production as they could not buy coal from third countries due to a financial crunch.
According to him, the Minister and the Secretary of the Ministry of Industry, Commerce and Supplies and the Federal Government have been informed of this dire situation of the industry, and the production can be resumed if the federal government provides financial assistance. He added that preparations have been made for supplying and selling a total of 300,000 sacks of cement to various cities, including Kathmandu, and the income from this would be used for purchasing coal.
Around 390 employees work in the Industry.