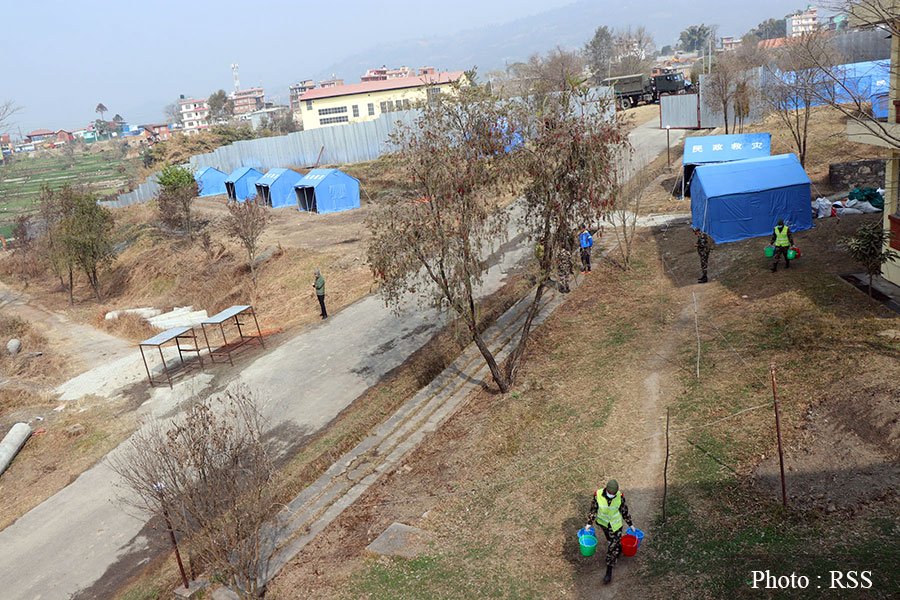 Kathmandu, March 27
The government has published a new set of rules specifying standards to operate quarantine sites so as to control the infection of the novel coronavirus.
The Office of the Prime Minister and Council of Ministers released the standards, specifying basic requirements for the quarantine sites as well as dos and don'ts for managers and workers in the site.
The government requires one person in the quarantine to be allocated 75 square feet space or if there are multiple beds in one room, there should be a gap of 3.5 feet between the two.
Those quarantined should be provided four meals a day: tea and breakfast in the early morning, lunch just before noon, snacks in the afternoon and dinner in the evening.
They will not be allowed to meet anyone during the period, that lasts from 14 to 17 days.