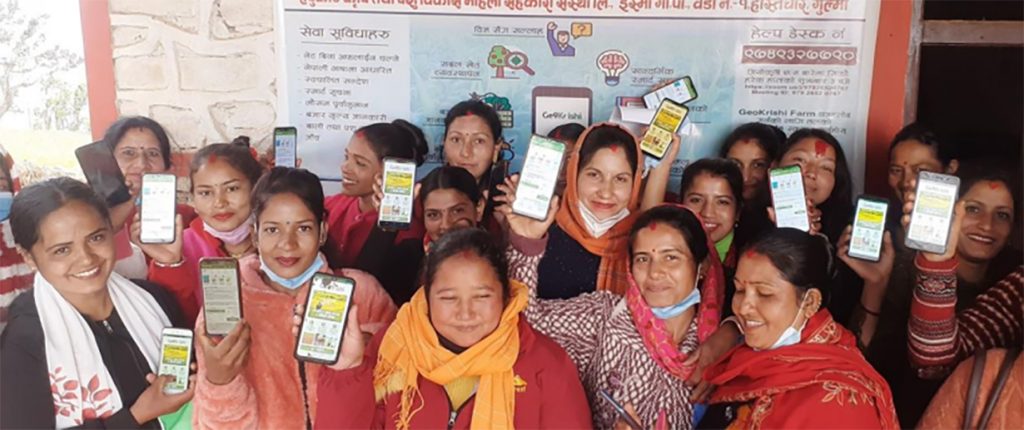 Thirty-four years old, Sunita Bot of Kalika municipality-4 in Chitwan has been a smartphone user for a few years now. She is one of 73.2 per cent of Nepalis who carry a smartphone. Utilising the facilities offered by smartphones, she has become more productive than ever before.
Bot is a farmer and thanks to an app called GeoKrishi, which provides her with valuable agricultural information, she has been able to know the ideal timing to plant different vegetables. That is not it, GeoKrishi has also helped to understand the effective use of fertilisers and stay informed about weather conditions and market price fluctuations for vegetables.
"There were times I questioned the use of smartphones but this app is great. I downloaded it on my husband's phone and my life has been easy thanks to this app," says Bot.
After experiencing the advantages of using the app, Bot is now assisting her friends and neighbours in utilising it as well.
"There were times when I sold vegetables for a lot less than the market price. Now, the app tells me how much my vegetables are worth and I sell it accordingly," said Bot. "This has brought a change in my lifestyle."
She started to use the app during the pandemic and through the app she learned to grow bananas in her field. At present, she saves Rs 500,000 per year from selling vegetables and bananas as mediators cannot cheat her.
"Things are good," she says.
Around a million farmers, predominantly women, throughout the country benefit from the GeoKrishi app. This app provides GPS maps of farms, information on various crops, animal husbandry techniques, guidance on climate-friendly agriculture practices, and a price list for vegetables sold in major cities, including Kalimati. Additionally, it offers up-to-date weather information.
Entrepreneurship through technology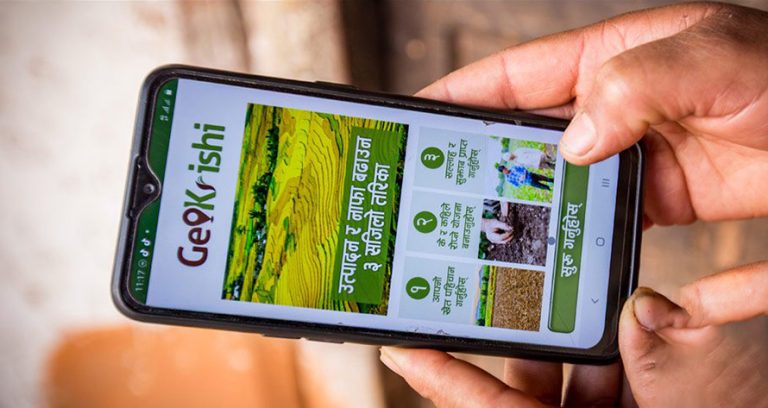 Bot and women similar to her were introduced to the app through Heifer International with the support of a USAID programme. The aim of the project is to empower women entrepreneurs in rural areas by making digital technology accessible to them.
Tirtha Raegmi, country director at Heifer International Nepal says, "This will provide skills and knowledge to female farmers in rural areas and make them independent through entrepreneurship."
In a study conducted by the academic assistant director of Little Angels College of Management, Smirtikala Pant, along with Prof Binod Shrestha and Tara Panthi from Kathmandu University, it was concluded that the use of smartphones can effectively promote entrepreneurship among rural women.
They conducted a study in the area where the GeoKrishi app program was implemented and found that 96 per cent of rural women have smartphones in their homes, with 75 per cent actively using the internet. The study also revealed that 70 per cent of women regularly spend two hours each day using smartphones.
According to their research findings, it has been demonstrated that 39 per cent of women engage in business activities using smartphones. Similarly, 44 per cent of women who use digital technology for business purposes rely on smartphones to access information. Along with that, the study found that 27 per cent of women farmers inquire about how to become entrepreneurs.
The study also shows that 55 per cent of the women and small farmers in some areas started their businesses after becoming aware of the GeoKrishi app.
"What this shows is that women in rural areas are slowly getting proficient in technology. Through this, you are helping others by developing skills, making decisions and being financially independent," says the report prepared by the academicians.
However, the researchers emphasise the need to increase the awareness of farmers effectively and coordinate with policymakers and implementers to increase efficiency and literacy on technology.
"There is still a gap in digital literacy. There is a need for collaboration between local bodies and organisations that work for development to establish the market. Only then, will women and rural farmers become independent," says Pant.
Helping one farmer at a time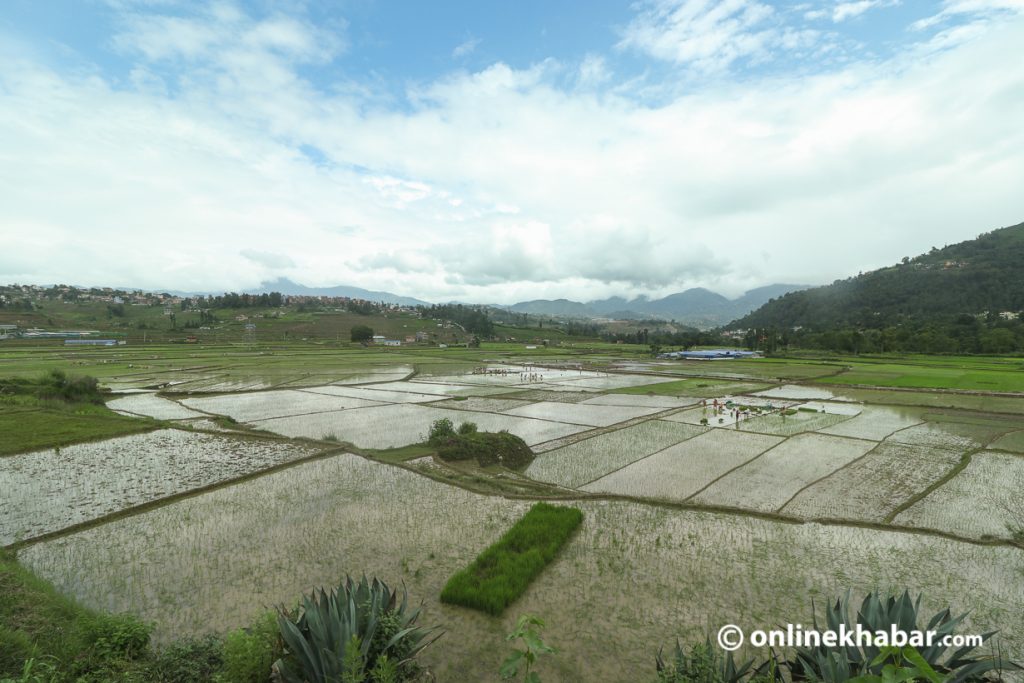 GeoKrishi app also has the facility to check the health of crops and animals at home. Bikas Dangol, the founder of the GeoKrishi app says, "Farmers can contact the help centre and learn about the solutions to their problems with their crops and animals. They can either talk to the expert or send a picture of their crops or animals without any physical contact."
Not only that the farmers have access to information regarding government offices, agricultural teaching institutes and the latest agricultural technologies.
"With the help of a fertiliser calculator on the app farmers can also calculate the amount of fertiliser they need for a particular vegetable in a given area," says Dangol.
---
This story was translated from the original Nepali version and edited for clarity and length.