In the summer of 2013, Phil Henderson, James 'KG' Kagambi and Rosemary Saal stood at the top of Denali, commemorating the 100th anniversary of the first ascent of the mountain. For Kagambi and Saal, this moment was special as they along with a few others had become members of the first all-black team to reach the highest point of North America. Even though Henderson was not part of this team, he was brimming with pride seeing how far their community had come when it came to climbing.
Fast forward nearly nine years, this team of black climbers have assembled once again. This time, their goal is a little higher than Denali. The Full Circle team, led by Henderson, is planning to summit the highest mountain in the world, Everest, as it wants to become the first black and brown team to even attempt to climb Everest this spring. Through this, the nine-member team hopes to inspire a young generation of black and brown people along with those underrepresented as they believe that this is an opportunity to draw more people in from these communities into climbing.
The Full Circle of change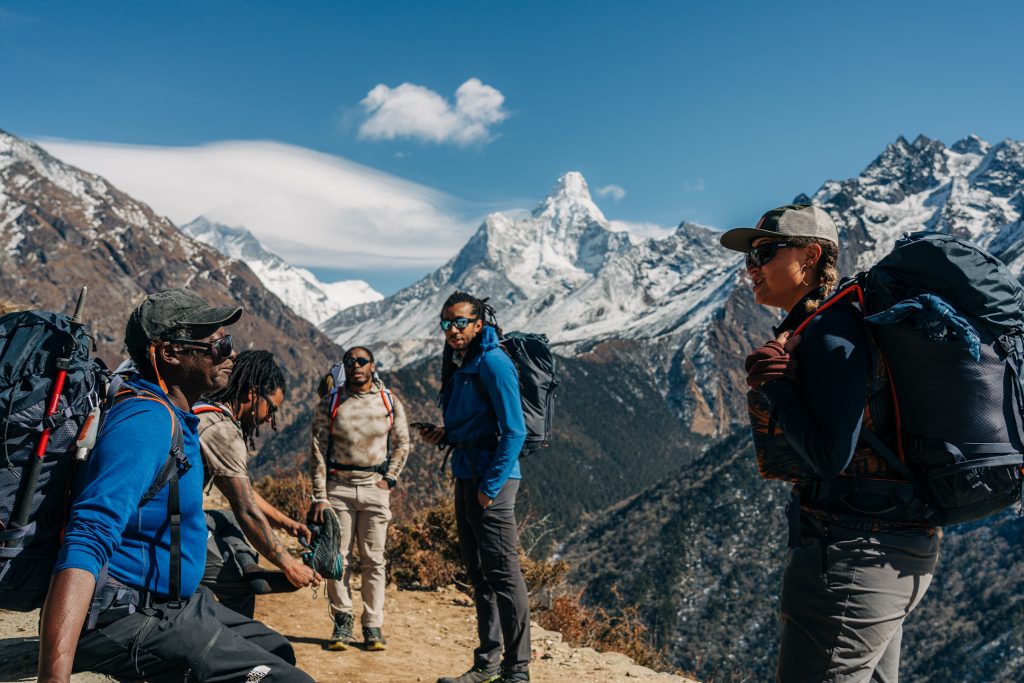 "Climbing is something that has been primarily been a western white person's activity. But, we want to change that and show these young people that nothing is beyond your reach if you really want to do it," says Henderson, the Full Circle leader.
He had been playing with the idea to do this for quite some time, but he needed everything to work out. First, he needed a team of people interested in climbing a daunting mountain like Everest. Second, they needed everyone to be on the same page. Lastly, this team would need funding because an expedition to Everest is expensive.
So it was not until 2019 that things started to fall into place. Henderson knew he had to take Kagambi on board because he knew what he would bring to the Full Circle. As for Saal, he had been mentoring her ever since they first met on Denali in 2013. As time passed, he started to meet more like-minded people.
Climbing gym owner Abby Dione joined the team along with The North Face athlete Manoah Ainuu. Word started to spread out in the community and that is how entrepreneur Thomas Moore joined the Full Circle. High school teacher Eddie Taylor, sociology professor Demond Mullins and data scientist Fred Campbell joined when they heard about the project from Henderson.
"Everyone was excited about the project because in their climbing journey, they haven't been fortunate enough to climb with black people. I've been doing this for over three decades and I haven't done it," says Henderson.
Acclimatisation efforts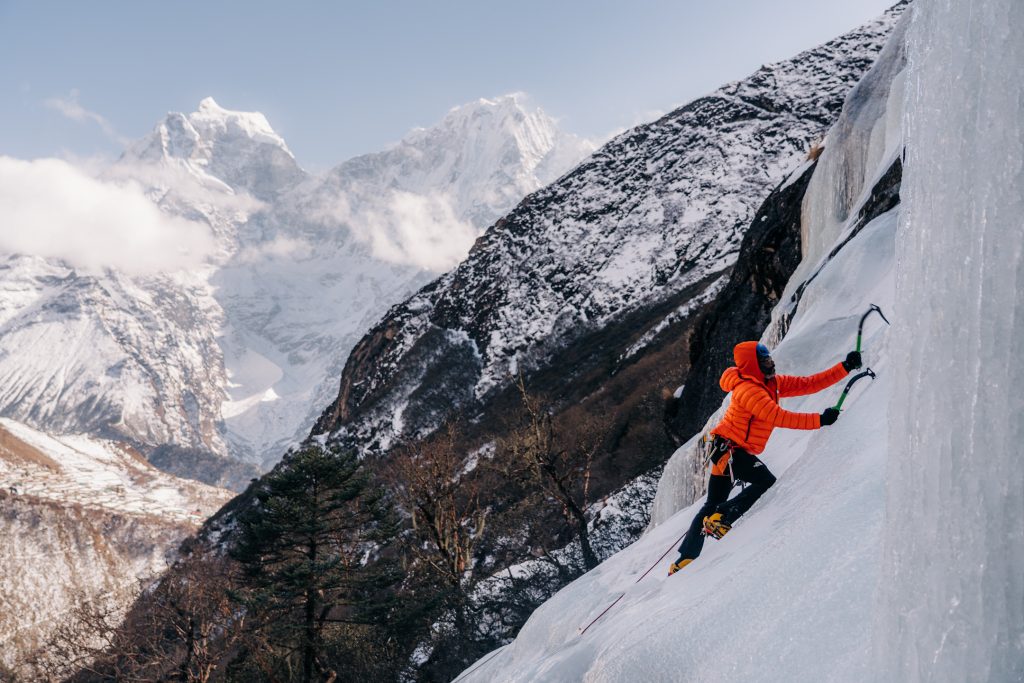 To get the Full Circle members accustomed to Nepal, Henderson brought all of them to Nepal recently. They spent over a week in Phortse in Khumbu, learning about Nepal, the Sherpa culture and getting to know Nepali mountaineers who will help him on Everest.
"It's been great," says Taylor. "I got to learn things here and I can't wait to come back."
For Taylor, like most black men growing up in the US, climbing was an afterthought. He was into sports like basketball or American football. But, when he started climbing, he fell in love with it.
"I think I got into climbing by accident, but I've loved every bit of it. Even though there weren't many black climbers to look up to, it didn't bother me as I was in a zone of my own," says Taylor.
Most of them in the Full Circle feel people do not feel comfortable while climbing because they do not see people like them. This team of black and brown climbers want to change that.
"This is a good opportunity," says Henderson.
While a majority of the Full Circle members are from the United States, Kagambi is from Kenya but has climbed all across Africa, Europe and North America. But, when Henderson approached him to be a part of the expedition, he was not sure. As an outdoor instructor, Kagambi has a lot of experience but as he has reached his 60s, he was a bit sceptical about going to Everest.
"When I was young, I wanted to become the first black African to climb Everest. But due to financial constraint and lack of opportunity, that dream never became a success," says Kagambi.
He had achieved a lot in his career and had a feeling that fate did not want him to climb Everest, but then came the phone call from Henderson which, once again, made him dream.
"Living in Kenya, I hadn't spoken to this group properly until we came to Nepal. Now that I've met everyone, I'm excited about what we can do on Everest this spring," he adds.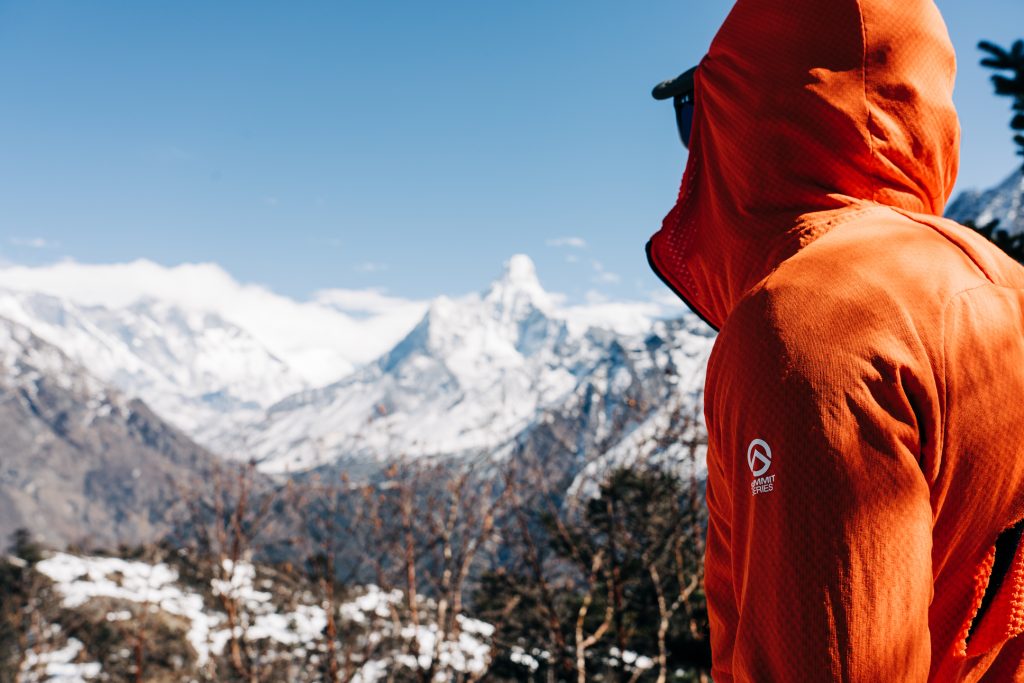 The Full Circle project is huge for all of them, and they are aware of the risk that a mountain like Everest poses. Its mortality rate of 14 per cent is daunting to everyone, and all of these climbers know the risk that comes with climbing Everest.
That is why Henderson brought them to Nepal and took them to the Khumbu Climbing Centre where he has been teaching Nepali climbers the basics of safety in the mountains.
"We know how important safety is. Mountains like these are dangerous and we will not be letting our egos take control of us and tackle it as a team," says Saal.
That is is why Henderson says what the Full Circle wants to do is have fun, climb and build community engagement and share each other's experiences.
"Everest is going to be hard and they know that, which is why I've been telling them that there is no summit guarantee. The summit is always a bonus," says Henderson.
He says that this is also a good progression for everyone in the Full Circle team and they have been climbing mountains in the Americas and Africa.
"I think it's to be hard but I'm ready to tackle it," says Moore, who is on the quest to climb the seven summits, seven highest peaks in each continent.