All seven provinces unveiling their budgets which focus on the development of infrastructure, along with the promotion of agriculture and tourism sector has been featured in all papers. News of PM KP Sharma Oli's poor show during his Europe visit has also been featured a few national dailies.
Here is a summary of important, ignored and interesting stories from the front pages of national broadsheets: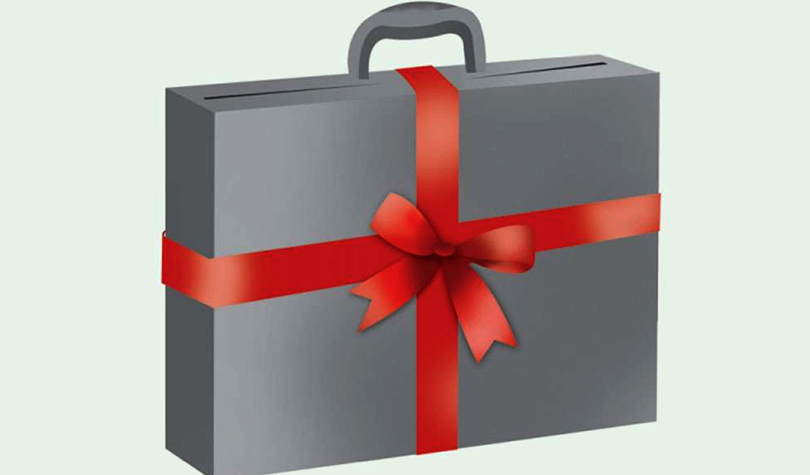 Provinces unveil budgets
Karobar and The Himalayan Times report that all seven provinces presented their budget for fiscal 2019-20 in their provincial assemblies on Sunday. Provincial governments have primarily focused the budget on development of infrastructure, along with the promotion of agriculture and tourism sector.
Province 1 government presented a budget worth Rs 42.20 billion. The budget gives due priority to agriculture and infrastructure development.  The government plans to utilise Rs 18.54 billion as recurrent expenditure and Rs 23.57 billion as capital expenditure.
Province 2 government tabled a budget of Rs 38.72 billion. It aims to utilise Rs 19.11 billion as recurrent expenditure and Rs 19.26 billion as capital expenditure.
Province 3 tabled a budget of Rs 47.6 billion for the next fiscal. It focuses on the development of tunnels across different parts of the province, ring roads, and other infrastructure. It has allocated ample money for construction and completion of national pride projects that fall in the province.
Gandaki Province presented a budget worth Rs 32 billion for fiscal 2019-20 against Rs 24 billion budget for the ongoing fiscal. The provincial government has allocated more than 40 per cent of the budget for the development of physical infrastructure. Tourism, energy, hydropower, and irrigation sectors have also been prioritised in the budget.
Province 5 government presented a budget of Rs 36.41 billion for the upcoming fiscal. Like other provinces, the budget prioritises infrastructure development and tourism sector. With a high priority to commercialise agriculture sector in the province, the government has said it will address the unemployment problem through agriculture. The budget also mentions completing Gautam Buddha International Airport in the next fiscal.
Karnali Province Prakash unveiled a budget worth Rs 34.35 billion for the next fiscal giving priority to agriculture, tourism and infrastructure sectors.
Sudurpashchim Pradesh has tabled a budget of Rs 28.16 billion for the next fiscal. Sudurpashchim Pradesh has given high priority to agriculture, roads, drinking water, irrigation, infrastructure, and energy.
MPs to get Rs 20 million each
Naya Patrika reports that MPs of all seven provinces will receive between Rs 20 – Rs 30 million as pork barrel fund.
However, Kantipur reports that MPs from Province 1, Karlani Province will get Rs 20 million where has MPs from Province 2, 3 and Sudupachim Province will receive Rs 30 million as part of the Parliamentary Development Program. Gandaki Province and Province 5, however, has only set Rs 1.2 million and Rs 6 million respectively.
Ignored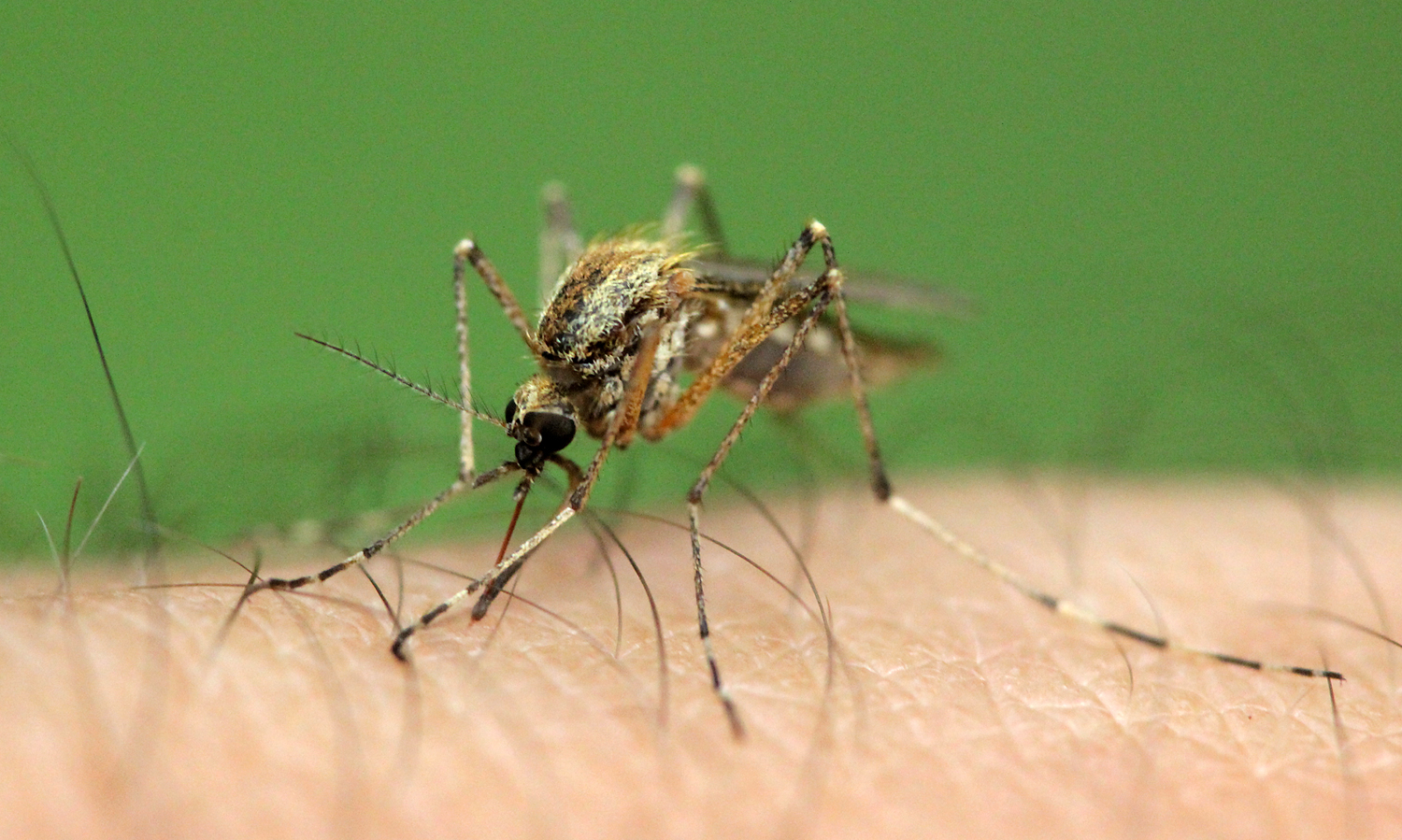 Dengue threat looms in Kathmandu
The Himalayan Times reports that with its high temperature and humidity serving as a fertile ground for mosquitoes, health practitioners have warned that Kathmandu is highly prone to dengue fever.
Sukraraj Tropical and Infectious Disease Hospital on Sunday discharged a dengue patient and the doctors fear a dengue outbreak in the capital city as it is a transit point of migration.
Epidemiology and Disease Control Division says that Kathmandu is at risk because people from dengue-affected areas can come to the capital by air or bus in, a short period. According to EDCD, 16 dengue cases were reported from Thulobharyang, Kathmandu in 2018. This disease was seen in only one patient in the city in 2017. The number of patients suffering from dengue in the capital was five in 2016.
Fuel prices drop
Rajdhani reports that fuel prices further dropped on Sunday after NOC decreased petrol, diesel and kerosene prices by Rs 2. With this, the price of petrol is down to Rs 108 while diesel and kerosene are priced at Rs 96.50. Price of aviation fuel and LPG, however, remains the same.
PSC gets over 100,000 applicants
Rajdhani reports that the Public Service Commission as of June 16 has got 160,000 applicants after it posted a vacancy add for provincial and local levels. Through the advertisement, the PSC was looking to hire 9,161 employees.
Similarly, Annapurna Post reports that a writ has been filed at the Supreme Court against the decision of the parliamentary committee which had asked the Ministry of Federal Affairs and General Administration to cancel the advertisement called by the Public Service Commission for various vacant posts in the local level.
Advocate Raja Ram Ghimire filed a writ at the SC saying that the parliamentary committee had no right to ask the ministry to cancel the advertisement seeking employees at the local and provincial level.
Interesting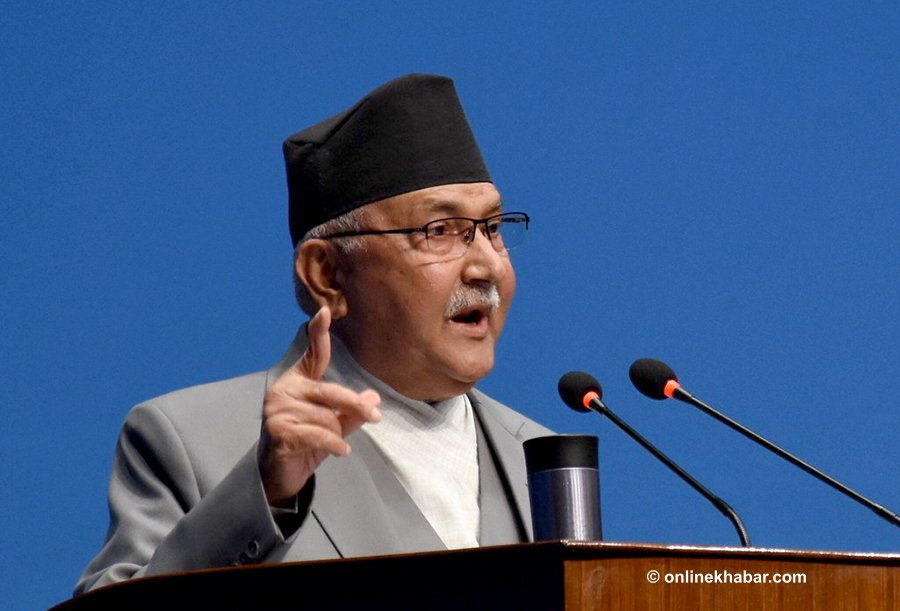 PM looking to reshuffle cabinet
Republica reports that Prime Minister KP Oli is quietly working to reshuffle his cabinet as questions are being raised about the government's performance from different quarters including his own party, the Nepal Communist Party (NCP).
Before reshuffling the cabinet, Oli wants to resolve some internal disputes related to party organisation and some issues related to the merger agreement between the then CPN-UML and the CPN (Maoist Center). Also, the prime minister intends to address the anti-government protests initiated by Guthi supporters and the concerns of other disgruntled groups before effecting a cabinet reshuffle.
PM's Europe not fruitful
The Kathmandu Post reports that after a week-long tour of three European countries, Prime Minister KP Sharma Oli returned home on Sunday with very little to show.
Analysts and foreign policy watchers had expected that Oli's visit to the United Kingdom and France, two countries that have long historical and diplomatic ties with Nepal, would result in agreements or at least firm commitments, but Oli returned empty-handed.
Two agreements with France–one regarding the establishment of a security printing press and the other about the launching of Nepal's own satellite with French assistance–were believed to be on the cards but neither materialised.
In the UK, Gurkha veterans, who've long been protesting unequal pay and discriminatory treatment, had expected Oli to secure a deal with the British government as this issue has featured on the agenda of nearly every recent bilateral talks. But here too, Oli missed the mark, as a joint statement issued on Friday in London failed to even mention Oli raising the issue with British Prime Minister Theresa May.
PM Oli failed to meet the head of state of both the UK and France.
However, Rajdhani reports that PM Oli said that his Euro trip was fruitful. Speaking to media at the airport, Oli said that both he and his team were active during the visit and talked about policy, achievement, expectations, and aspiration with the concerned officials in the UK and France.
Govt bringing 29 more bills in the parliament
Naya Patrika reports the government is drafting 29 bill proposals to register during the upcoming budget session of the Parliament. Bills related to corruption and impeachment is likely to be tabled in the parliament in the near future. The Ministry of Law has already provided consent to forward the bills to the parliament.
---
Published on June 17th, Monday, 2019 12:40 PM
---
Download Onlinekhabar App. Android click here & IOS click here . Keep in touch with us on Facebook, Twitter & YouTube.