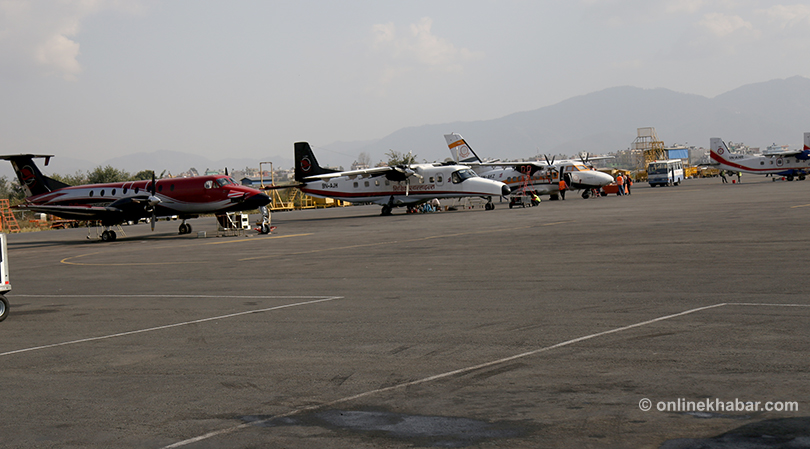 Kathmandu, July 4
Domestic airline operators have reduced the airfare in domestic market following the Nepal Oil Corporation's decision to slash the price of aviation fuel.
The NOC had decided that a litre of aviation fuel cost Rs 4 less now. Consequently, the airfare has been slashed by upto Rs 200 in the domestic market.
The new tariff will come into effect on Wednesday, according to Simrik Air's Marketing Manager, Prajwal Thapa.
Meanwhile, the mountain flight charge has also been reduced to Rs 10,862 from Rs 11,000.
The NOC had recently adjusted the price of various petroleum products considering the change in the price in international market. Prices of petrol, diesel, kerosene and liquefied petroleum gas was also reduced.
The state-owned fuel monopoly has introduced the automatic price adjustment system in petroleum products a couple of years ago, but it was reluctant to cut the prices of late claiming it was in a loss.