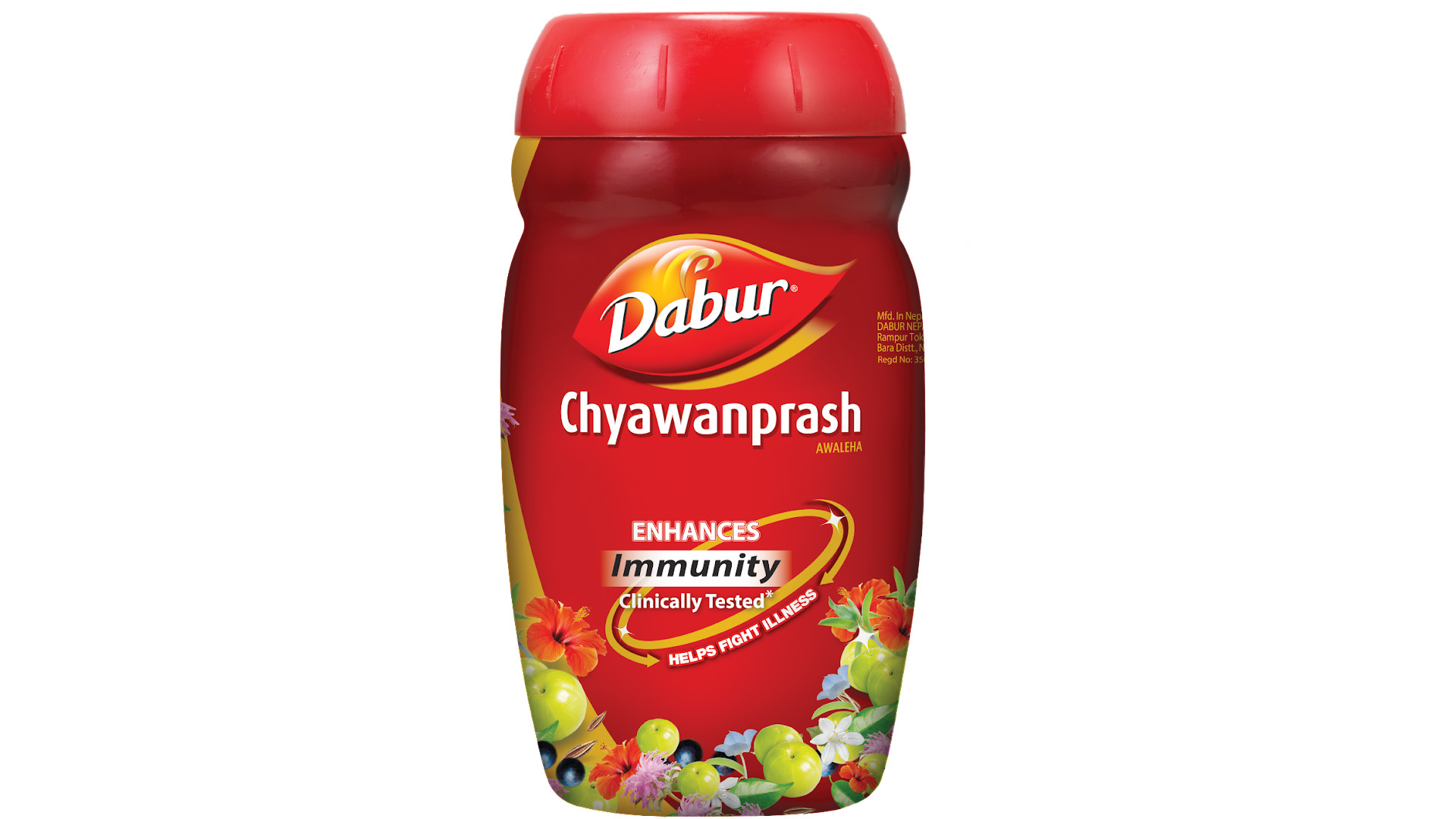 Winter, a season eagerly anticipated by many, can also bring about a variety of infections such as colds, coughs, and other respiratory issues. These conditions are particularly prevalent during this time and are often attributed to weakened immune systems.
Chyawanprash emerges as a potent method to enhance immunity during shifts in weather patterns. This clinically tested Ayurvedic formulation comprises over 41 Ayurvedic herbs known for their immune-boosting properties. It plays a crucial role in fortifying the immune system, safeguarding the body against common infections such as coughs and colds, triggered by bacteria, viruses, dust, and fluctuations in weather.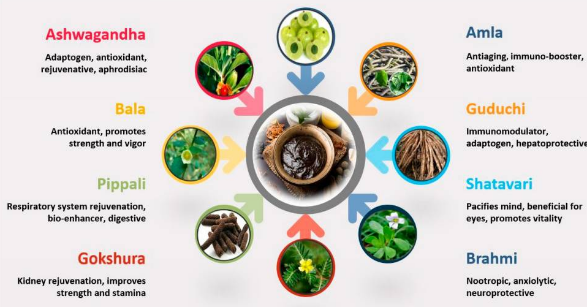 It contains many Rasayana herbs, which help in the prevention of a variety of infections through its immunomodulatory effects. Companies like Dabur have conducted various clinical and preclinical studies, which confirm Chyawanprash's beneficial effect on immunity, seasonal influences, nasal allergies and infections.
The key ingredient of Chyawanprash is amla (Indian gooseberry) which is known for its immunity-building properties. Other ingredients like guduchi, pippali, shatavari, vidarikand, haritaki, kantakari, kakdashingi, bhumyaamalaki, vasaka, pushkarmool, prishniparni, shalparni, etc help in alleviating the common infections and allergies of the respiratory system. An amalgamation of these ingredients makes Chyawanprash a perfect blend of herbs to provide immunity for better health in the winter season.
There is a belief that consistent consumption of chyawanprash contributes to reinforcing the body's innate defence mechanisms. It nurtures the core of immunity, fostering overall health and wellness. Additionally, chyawanprash plays a role in purifying the respiratory tract, facilitating unhindered and comfortable breathing, while also assisting in the prevention of infections.
Here are some health benefits of consuming chyawanprash: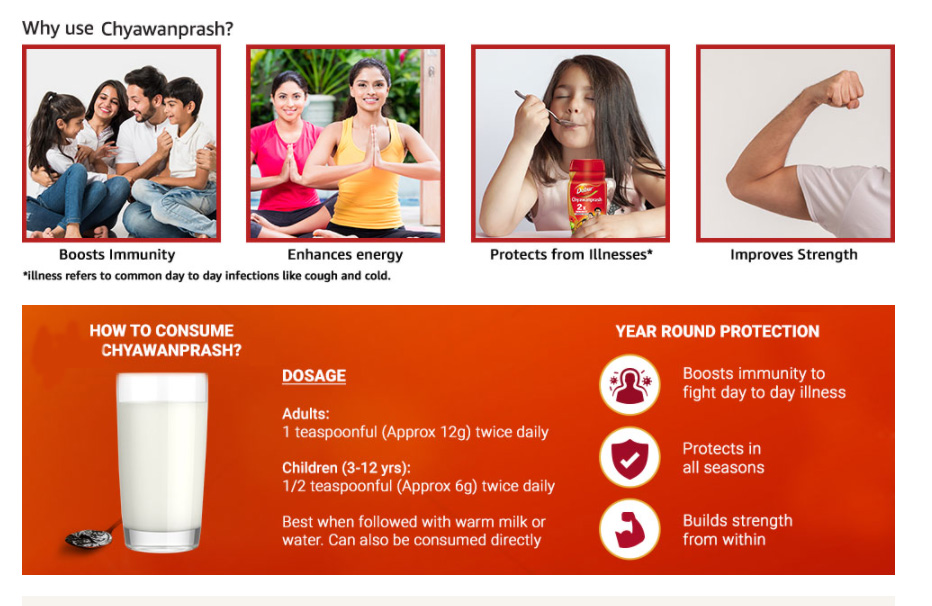 Improved respiratory health
Chyawanprash can do an incredible job in promoting lung power. The wide range of herbs present in chyawanprash helps in fighting off infections that affect your lungs.  It nourishes the mucous membrane and helps keep the respiratory passage clean and clear. It is used as a tonic in winter months as it supports natural resistance, lends strength and energy and combats infections by boosting overall health and wellbeing.
Boots immunity and stamina
It is a powerful immune booster and aids the body in the production of haemoglobin and white blood cells. Amla, the vital component in chyawanprash, detoxifies the body and cleanses the blood, liver, spleen and lungs. It enhances youthfulness, promotes healthy muscle mass and tones the body.
Helps in digestion
It strongly supports the digestion process at a systemic level. It promotes healthy movement of gases and regular elimination of waste. Furthermore, it regulates blood sugar and cholesterol levels. It is a great supplement in maintaining and stimulating proper metabolism.
Improves reproductive health
It plays a vital role in triggering the reproductive system and promoting vitality and sexual health. In addition, it promotes fertility, healthy libido and sexual stamina in both men and women.
Leads to improved skin
It can assist in eliminating toxins from the body, contributing to radiant and glowing skin. Additionally, the presence of amla, ghee, and honey in chyawanprash offers added benefits for promoting skin health. Therefore, incorporating it into your daily routine can contribute to the enhancement of overall skin well-being.