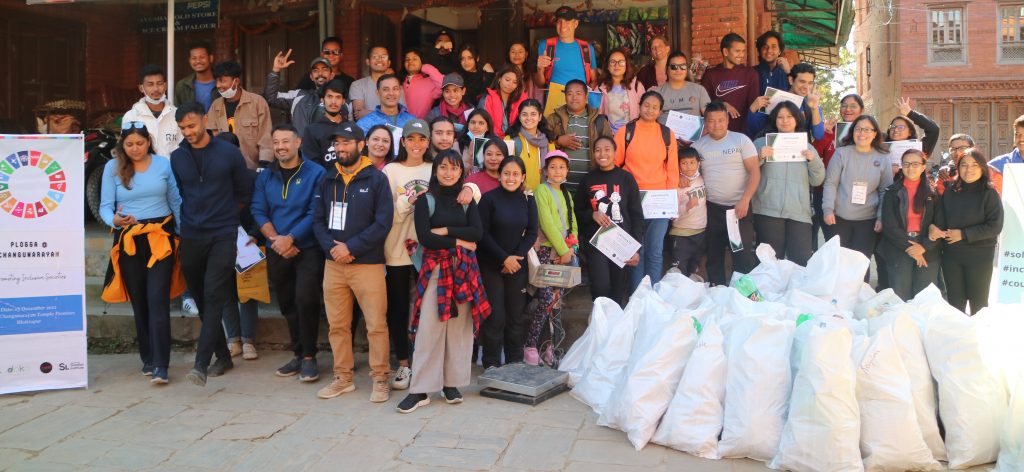 Kathmandu, December 6
Sweden Alumni Network Nepal (SANN) in collaboration with Plogga, a Swedish initiative and Doko Recyclers, a social enterprise that manages and recycles dry waste, recently organised a plogging event at Changunarayan Municipality, Changunarayan.
According to the press statement released by SANN, plogging (Plogga in Swedish) is a concept developed by Erik Åhlström, which is a combination of jogging and picking up trash simultaneously. It emphasises the need to take care of one's body by jogging/walking but also of the environment by keeping it clean, hence, picking up the litter that one sees along the way to walk/jog.
A total of 109 kg of trash was collected and 60 individuals from different walks of life participated in the event.
The event took place with the aim to promote the culture of picking up trash while engaging in the healthy habit of jogging. Erik Åhlström, an ardent plogger, also attended the event as he is on his Plogging Tour in Nepal along with Elle Nikishkova, an outdoor chef from Sweden, a trained plogging ambassador.
All waste collected will be recycled and repurposed at Doko Recyclers's Material Recovery Facility at Sanothimi, Bhaktapur.
Two bins with signage boards were donated to the Changunarayan Municipality for better and more efficient collection of the temple waste.