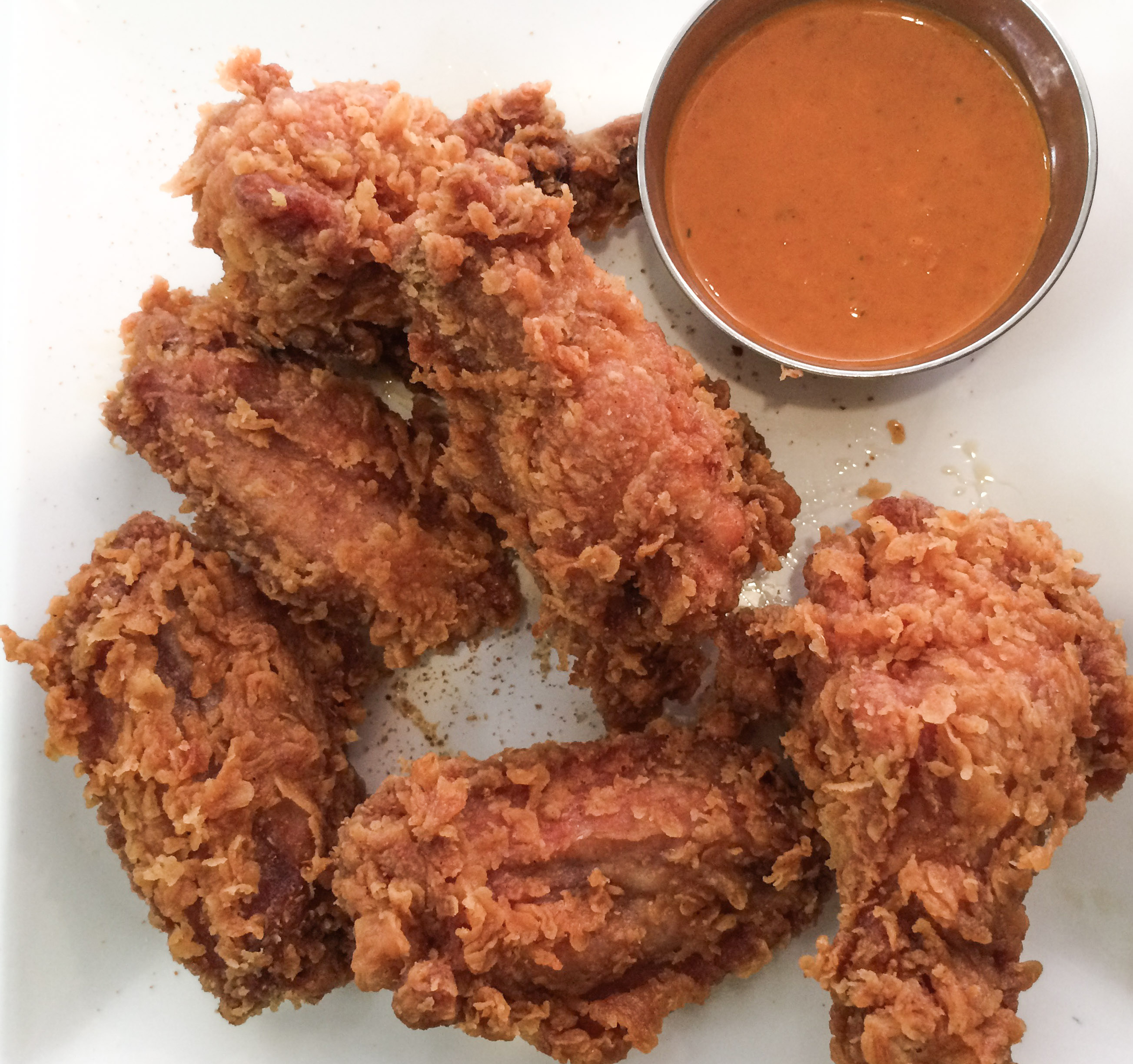 Ever since KFC opened in Kathmandu, a lot of Nepali entrepreneurs have started similar food joints. While KFC appealed to a higher class with their premium price range; joints like KKFC, Chicken Station and Burger House and Crunchy Fried Chicken have been appealing to Nepalis with a tighter budget.
Even though both KKFC and Chicken Station have stood out amongst the crowd in Kathmandu, a newly opened chain Burger House and Crunchy Fried Chicken is slowly catching up with outlets in most parts of the city. One of the busiest outlets is the one in Pulchok.
The place is quite open and spacious; however, it could be a bit neater. At a time when most restaurant owners give a lot of attention towards décor, the owner here did not. It's a fast-food joint, but most people don't mind that was Instagram worthy. If you compare it with its competitors, it's a bit unattractive – however, the service is fast and the food is decent, all that for a reasonable price. No complaint!
The place serves more than just burger and fried chicken, which is quite odd. It seems like the joint is trying to appeal to all type of customers, but it has not given attention to detail its specials, which can cost them in the future. While people will still have momo and pizza at this eatery, those items are not going to be better than the places which serve momo and pizza.
However, you can choose all the 'specials' as well: the hot and spicy chicken, the chicken strips and the grilled chicken burger. But sadly, you cannot always appreciate them.
The hot and spicy chicken wings is disappointing as it is neither hot nor spicy. It is basically fried chicken which comes with a hot sauce. The chicken on its own was nice and juicy. But had it been like the hot as spicy chicken served in other parts of the world, it would have been much better. Taste-wise, the dish is quite nice; however, some pieces of chicken could taste a bit stale. In such cases, you can avoid the dish altogether and just get the normal fried chicken instead; because the hot sauce isn't that special.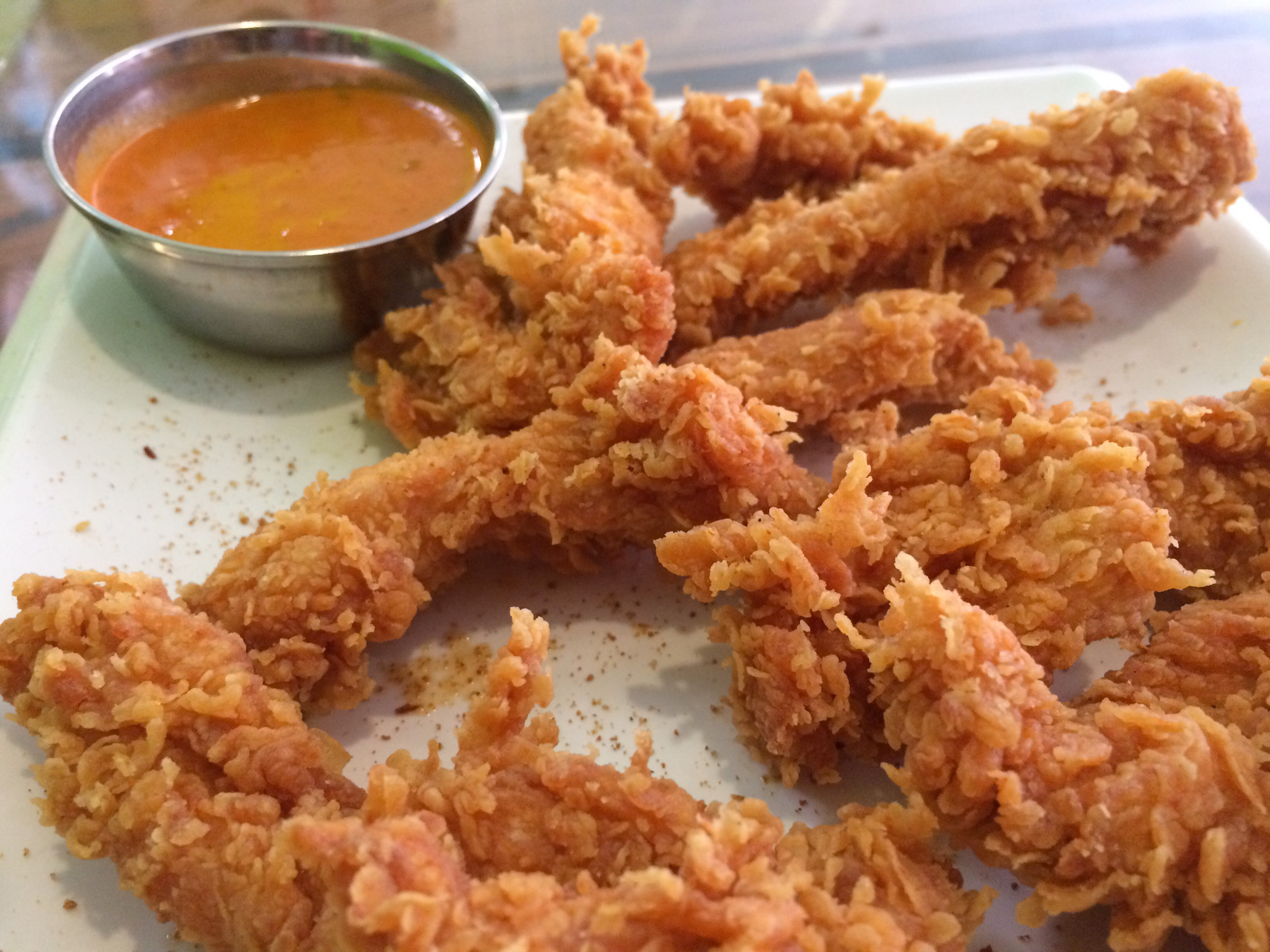 Along with that, you can also try chicken strips. This is a dish that you can really like. The chicken is tender full of flavour, but a bit dry on its own. It comes with the same hot sauce, which again isn't anything special. You can take it with mayonnaise instead. In that case, it could be a good starter and as it is boneless, will be ideal for the kids too.
Lastly, you can try the grilled chicken burger. That again is disappointing, but far better from burgers served at various restaurants across town. However, as the place is a 'burger house', you could expect the burgers to be far better. The grilled meat is nothing special as is the preparation. As a customer, you wish they had more variants when it comes to burgers.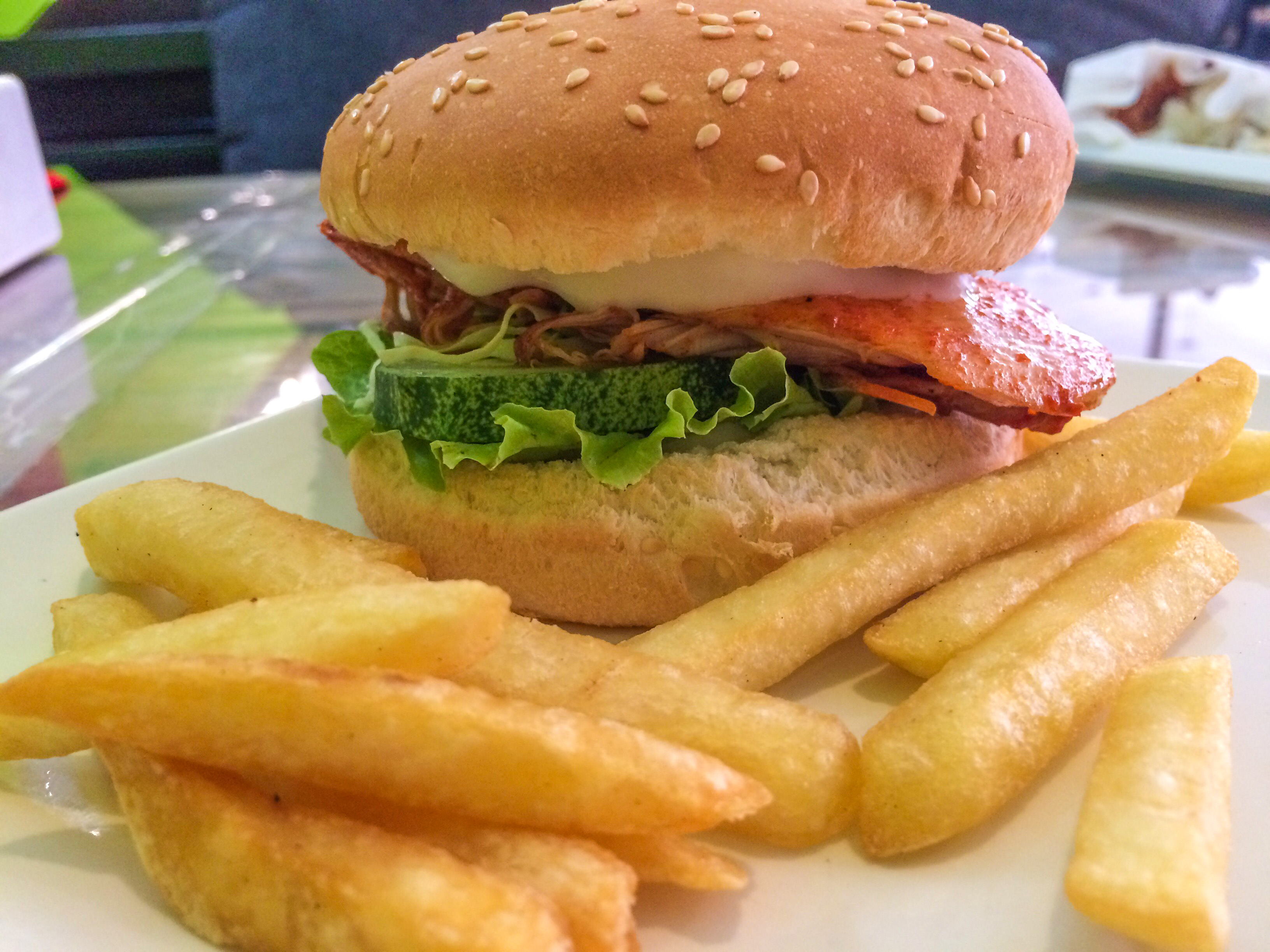 You can also try the buffalo wings and fried chicken burger in the beginning, but both of those items are not at all special. The buffalo wing is overpowering and tastes more like chicken chilly; the burger is dry like a dish that you would avoid altogether.
The eatery serves a host of other continental and American dishes like pasta, salads and boiled chicken.
As the place is called Burger House and Crunchy Fried Chicken, one would expect the items on its name to be good. However, the owners have not given much attention to them. The fried chicken is good; but apart from that, there isn't much to like about it. The place does get its fair share of visitor and that is due to its price. The place is extremely reasonable which is why one can see a lot of college kids around. It's on par with places like Chicken Station, but when it comes to quality, it still has a long way to go before it replaces foreign brands like KFC.
Rating – 2/5
Price range – Rs 200 to Rs 400