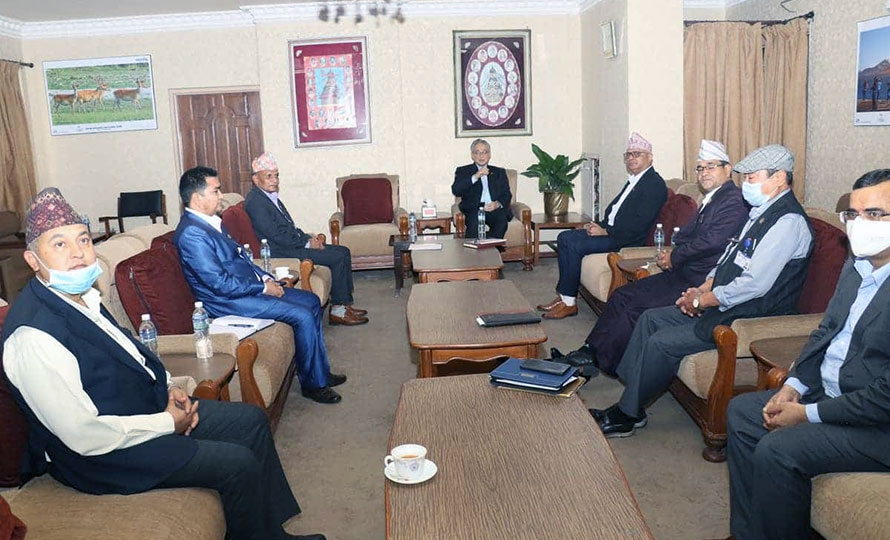 Kathmandu, July 27
As Home Minister Ram Bahadur Thapa is making efforts to finalise the structure of the country's national police force as per the new federal model, the ministry and the Bagmati federal government are seen at odds over controlling the police organisation in the Kathmandu valley.
Both the governments want to keep the police authority in the capital under them, stalling the discussion. Home Ministry officials say the police force in the capital city should be governed by the federal government as per the international practice, but the Bagmati provincial government says doing so will be against the sentiments of federalism.
Minister Thapa met internal affairs and law ministers of all seven provinces on Sunday in his bid to finalise the issue. During the meeting, all provincial ministers demanded that the federal government expedite preparations to delegate rights over police mobilisation to them.
In the process, Bagmati's minister Shalik Ram Jamakattel demanded control over the police force in the valley. However, the issue has not been finalised yet, according to him.