Chinese EV company, AIMA, has brought some exciting offers for EV enthusiasts and people transferring themselves from fossil-powered vehicles to electric vehicles. One of the leading electric scooter companies in Nepal, AIMA EV has brought heavy discounts on two of its popular electric scooters: AIMA TIGER S5 and AIMA TIGER Saber X611. The company has offered other gifts and services such as a free helmet, four free servicing for one year and road tax paid for one year.
AIMA TIGER S5 which costs Rs 184,000 is available for Rs 160,000 now (Rs 24,000 discount) and AIMA TIGER X611 which costs 330,000 is available with a discount of Rs 25,000 off at Rs 305,000. The company is also providing EMI financing and exchange offers. Customers having any old two-wheel petrol vehicles can exchange them with AIMA electric scooters. The offer is available from March 29 to May 14, 2023.
Here are other details of the electric scooters.
AIMA TIGER S5
AIMA TIGER S5 is currently the cheapest on the list of electric scooters AIMA EV sells in Nepal. TIGER S5 is a small electric scooter with a power-packed performance. The e-scooter has a bosch motor which gives 2400W peak power and can pull a weight of around 130 kilos in a 15-degree slope. It has a 72V/20Ah lead acid battery which can be fully charged at home in around six to seven hours. The top speed of the e-scooter is 64 km/h and has a range of around 75 km.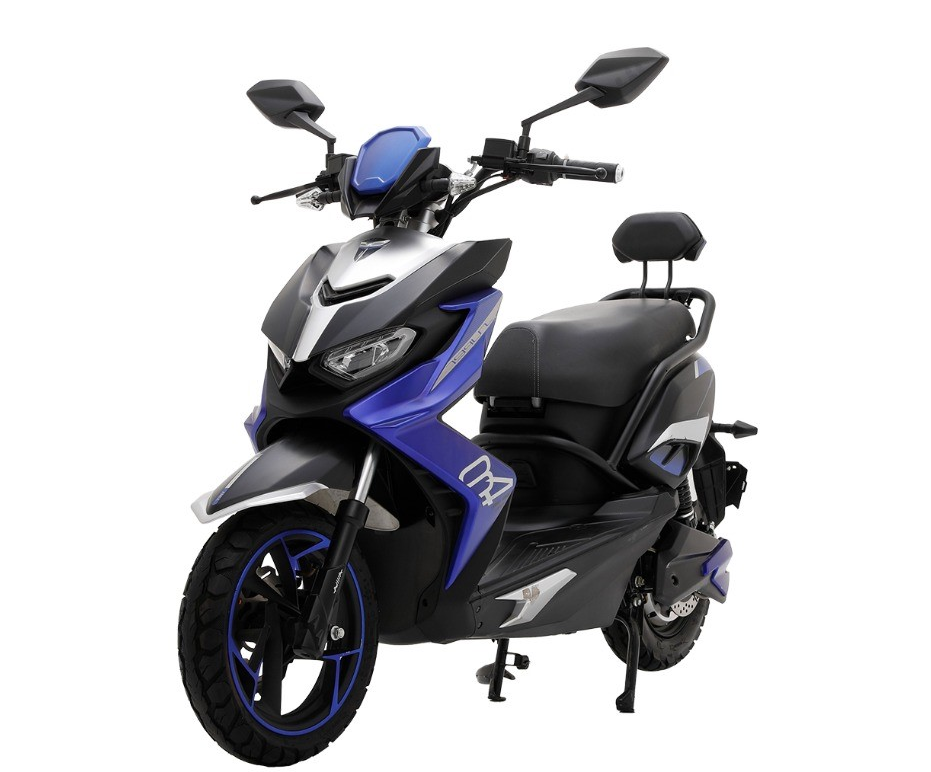 AIMA TIGER S5 has disc brakes on both the front and the rear tyres. The tyres are tubeless with sporty accents in the alloys. The electric scooter has an LED display and LED lamps on both the front and the back lights. It weighs 110kg with no battery and the battery weighs around 36-40 kg. It also has IP67 water and dust protection keeping it protected.
The colours available are red, blue and black with aggressive styling. The price originally is Rs 184,000, which now has been given a discount of Rs 24,000 and costs Rs 160,000.
AIMA TIGER X611
Another on the list of electric scooters from AIMA is TIGER SABER X611. TIGER SABER X611 is a bold-looking scooter, which at first look looks like a normal petrol-fuelled scooter. The scooter has a bulky and aggressive look with premium built quality. TIGER X611 has a 60V/28.6Ah lithium-ion battery paid with a 1800W BOSCH motor. The motor produces a peak power of 2100W and can carry 150 kg at 15 degrees slope. The top speed of the electric scooter is 60km/h and gives a range of about 90 km.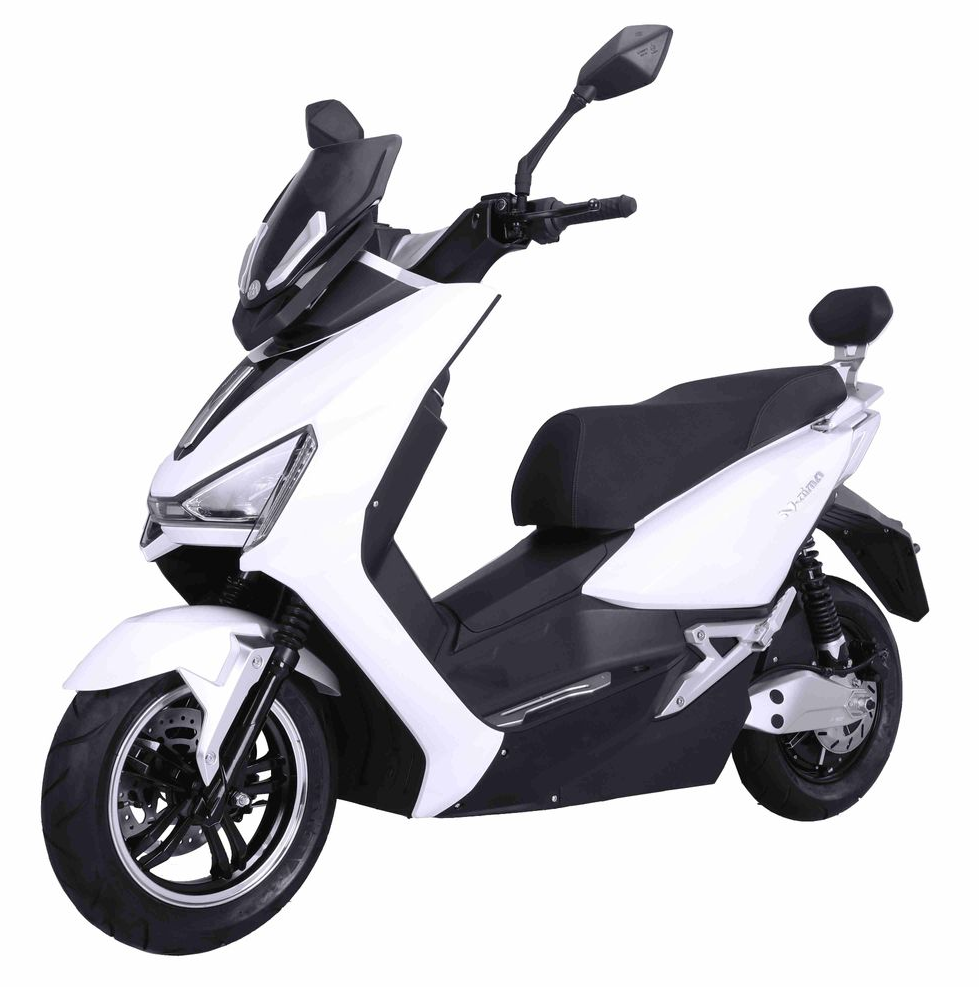 The battery can fully charge on a home plug in around five hours. It has a ground clearance of 140mm and has IP 67 water and dust-resistant protection. The boot space is about 20 litres which can easily fit a full helmet. Both tyres are tubeless and have disc brakes. The weight of the electric scooter is 106 kg with the battery.
AIMA TIGER SABER X611 is available in four colours: white, blue, black and grey. The scooter's original price is Rs 330,000 and now after a discount of Rs 25,000 is Rs 305,000.
AIMA and Himal EV Motors Pvt Ltd
AIMA is a Chinese company established in 1999. Currently, with over eight factories all over the world, AIMA has been providing different types of big and small electric scooters, motorcycles, cycles and many other products. The company has been trusted in China, the USA, Europe and Africa, currently leading its way to Nepal.
Himal EV Motors Pvt Ltd is the official dealer of AIMA electric scooters in Nepal and is providing five types of electric scooters in Nepal for more than eight months now. It has dealer showrooms in Kathmandu, Bhaktapur and Lalitpur.
Himal EV Motors also has its service centres providing services to its customers. The company has also been pushing forward to extend its services to different cities all over Nepal.