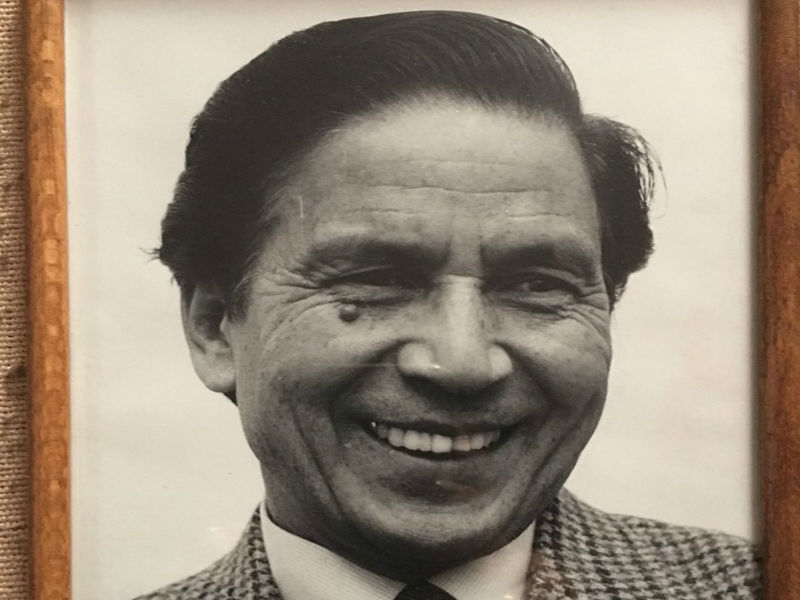 Perhaps one of the biggest tragedies for Nepal's anthropologists till date is the disappearance of Dor Bahadur Bista, whom many consider the Father of Nepali Anthropology.
Though Bista's whereabouts is not known since 1996, Nepali academia and anthropological fraternity celebrated his 92nd birthday last Friday.
While contemporary students of Nepali anthropology recognise him through his masterpieces, Fatalism and Development and People of Nepal, there are some veterans who worked with him in multiple research projects, and now can tell about Bista's life. Among them is American anthropologist James F Fisher, who spent some precious years of his youth in the anthropological study of Nepali people.
'An ideal anthropologist'
The septuagenarian scholar now remembers that Bista, though quite radical about the country's political and social systems, was a true anthropologist, which he always wanted to be.
"When I came to Nepal as a Peace Corps volunteer in 1962, I was interested in anthropological studies. But, my knowledge and skills in the field were not so good," Fisher recalls, "Then, I heard his name from some people and met him. He was open, warm and accepting." His suggestion is that Bista inspired him to continue anthropology through life.
Bista and Fisher among other pioneers worked together in 1970s to establish the Central Department of Anthropology and Sociology at Tribhuvan University. The department came into operation in 1981 and became one of the most popular departments of the university within next few years.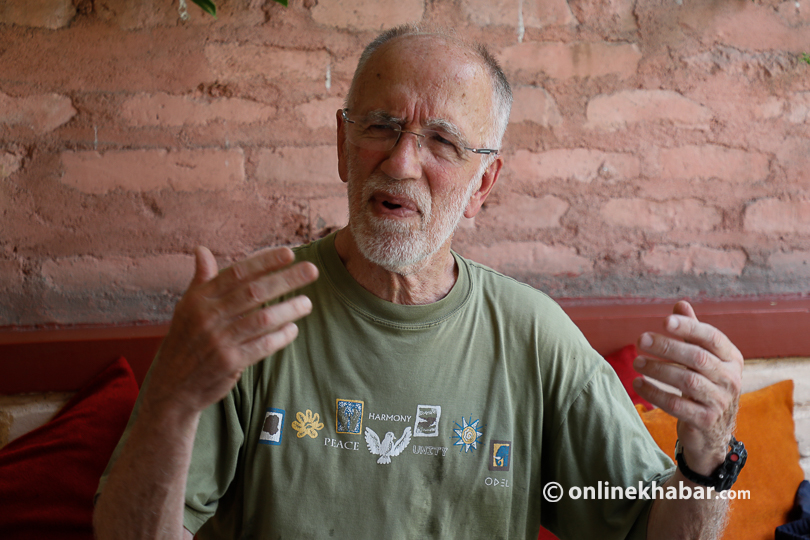 "Bista always had a strong view that anthropology of Nepal should not be a carbon copy of anthropology of the UK, Germany or Japan or any other country. It should be made for Nepal," Fisher remembers his friend, "Nepal was a developing country. Therefore, Bista viewed anthropology should be helpful to development of the country."
However, by being 'helpful to the country's development', Bista did not try to teach a lesson of patriotism, Fisher maintains, adding, Bista was for people-centric development initiatives.
After the department came into operation, Fisher began travelling to Nepal more frequently. "I was not always here, or he was not always here, but we communicated and knew about each other regularly though we did not have emails back then," he smiles, "We were friends and we remained as friends. He would ask me for advice on different things, I would also ask."
Fisher accompanied Bista in his research about multiple ethnic groups of Nepal, and invited him to the University of Missouri in Columbia among other American institutions in 1965, which, as claimed by Bista in an interview, changed the direction of Nepali anthropology.
Bista's 'last' academic contribution
Fisher considers himself to be the most intimate witness of Bista's final contribution to Nepal's anthropological study. He had interviewed Bista about the development of Nepali anthropology in 1991, and the long conversation has been published in an issue of Current Anthropology, a global anthropological journal published from America, in 1996, the same year in which Bista reportedly disappeared. Some other journals republished the interview later.
"For sure, I can tell you, that was the last thing that he ever wrote," a confident and proud Fisher turns suddenly gloomy, "Then, I did not know anything about him. I still know nothing about him."
Fisher remembers that Bista, in his interview, discussed not only about the history of Nepali anthropology and major ideas of his masterpieces, but also the future of Nepali anthropology. Bista was of the view that connecting the academia to the society should be a priority of academicians.
"I would never have recommended starting a department of anthropology if I had not thought that anthropology had an important role to play in Nepal," he told Fisher in response to a question, "I didn't recommend that the chair be created so that I could hold that chair. You have to give careful consideration to how we train and for what particular ends."
"I see a clear, very vital role for future graduates in anthropology in Nepal. When we say that they have an important role, then we have to think of how they are trained. That's why it's very important that anthropology be closely tied in with sociology. Anthropologists have to study the history of Nepal too. Otherwise anthropology will be just an imitation of other departments in other universities around the world and won't prepare students to play an important role in the future of Nepal."
Likewise, Bista told Fisher about his interests in non-anthropological literature. As told in the interview, Bista also published a couple of short stories and a few poems long before he emerged as an anthropologist.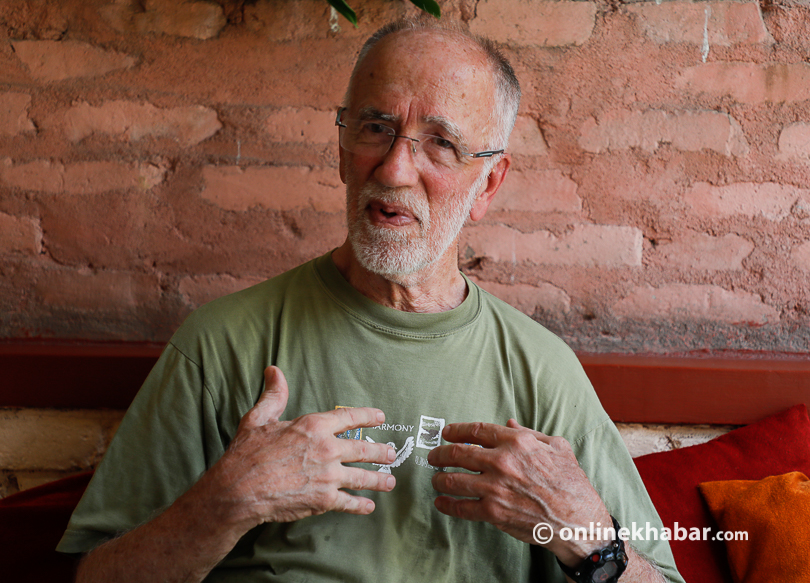 The mysterious disappearance
Fisher is aware of some popular speculations about his whereabouts. "He was a man of independent interests. He liked to plan his own paths," he says, adding people reported that he had some serious misunderstandings in his family and it forced him to go incommunicado.
"Some people claim that he was seen in Badrinath and Kedarnath of India. The family went there, and questioned many people there, showing the picture of Dor Bahadur," he informs, "But, they could not find any evidence."
Meanwhile, some other people believed that Bista started living his own life in Karnali, the region where he spent many years in Nepal. "Some people say he was on a bus when he was last seen; others say he was robbed, yet there are some who believe he became a sadhu,"
"Everybody thinks of possible reasons why he disappeared," he says, adding he might have fallen into some river or gorge to get killed during his journey or devoured by some wild animals.
Fisher has closely followed controversies related to Bista's political and academic beliefs. However, he is not ready to accept that someone plotted a conspiracy to end his life as early as possible.
Nevertheless, he has lost his hope that the good old friend would return to him or the family.
"It's like whether Jesus would come back to the earth," he says, "A lot of people still believe that, but I don't see any possibility."
---
Published on January 21st, Monday, 2019 11:16 AM
---
Download Onlinekhabar App. Android click here & IOS click here . Keep in touch with us on Facebook, Twitter & YouTube.