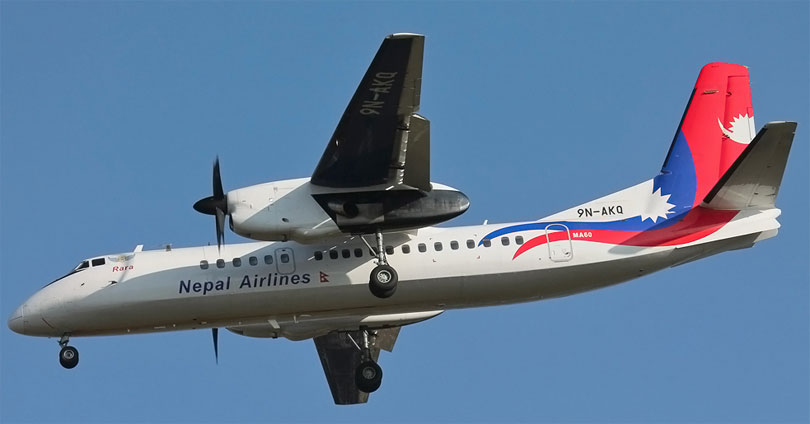 Kathmandu, January 24
As many as 20 pilots of the national flag carrier, Nepal Airlines Corporation, have warned of resigning in masse, urging the management to end the discrimination they have been facing.
The pilots have claimed that there is a gap between facilities and services given to them and other foreign pilots recruited by the government-run corporation on contract. They have given the management three months' time to meet the demand, threatening they would quit otherwise.
The 'resignation notice' dated January 17 was registered at the NAC Office of the Executive Chairman on Thursday evening.
"The management is happy in hiring expensive expatriate pilots or pilots on contract with a much higher salary," the letter reads, "But nothing has been done to replace such expensive pilots with its own in-house pilots or to increase the salary and benefits of its permanent pilots."
All the disgruntled pilots have been flying international flights of the national flag carrier.
Earlier this week, the executive chairman of the corporation, Madan Kharel had resigned. Minister for Culture, Tourism and Civil Aviation Yogesh Bhattarai has authorised his ministry's secretary Kedar Bahadur Adhikari to lead the corporation as the acting chair.