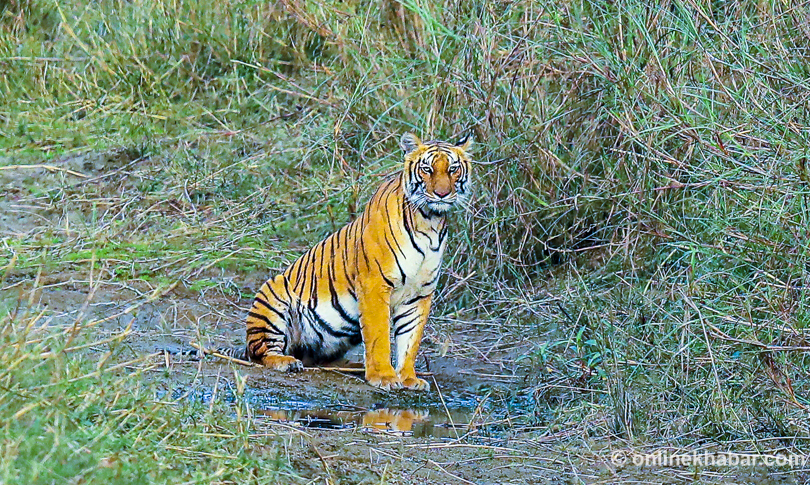 There it was. The mighty Royal Bengal Tiger was right in front of us as we made our way through Tinkune inside the Bardiya National Park in southern Nepal. With its two paws rested on the ground, it sat down in complete silence, looking at the camera.
I had been waiting to get a shot of a new-born tiger in the park after I found out that one more wild cat had been spotted at the park. The park's warden Ramesh Thapa and Guide Jagat Rijal know the nook and cranny of the park, and it was within a few minutes after we reached Tinkune that we caught sight of the wonder beasts.
According to the Park, there are around 56 adult tigers in the sanctuary.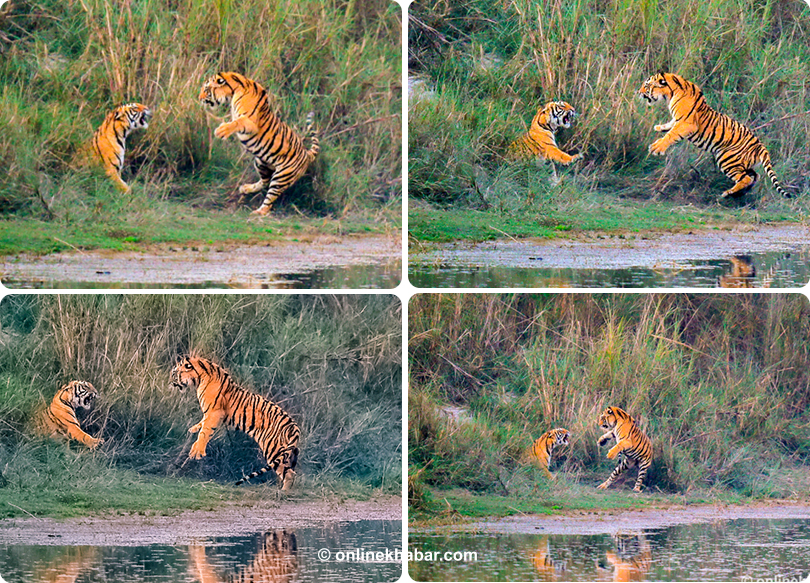 We could see two tigers interact from around a distance of 100 metres. I got what I had come for. One of the cats was the new-born I was looking for. Tigers are protective of their young ones and we were wary that the adult might attack if we go closer.
There was also a fear of a rhino attack as their numbers have soared in the park in recent times. We could even hear rhinos squabble in the horizon.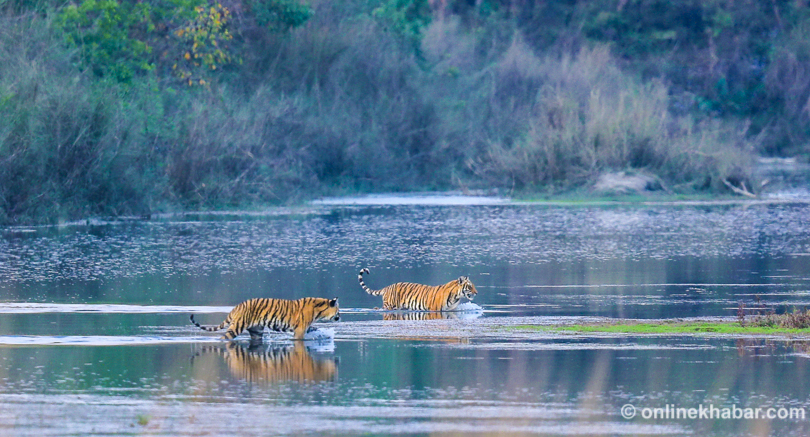 We watched the two tigers move around the jungle with grace suited to the royals of the jungle. They soon went back to the woods, and we returned to our mundane chores.
Also read:
In photos: Encounter with the Royal Bengal Tiger in Nepal's woods