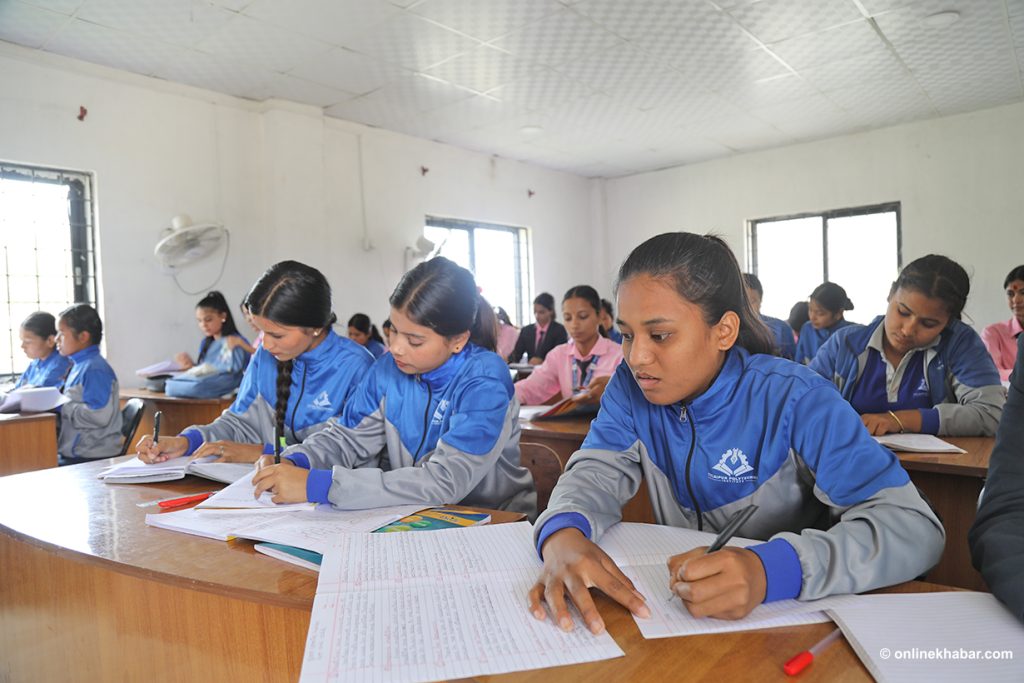 Ever since she was a child, Pooja Puri from Tulsipur wanted to study engineering. Despite knowing her family would not be able to afford the fees for the course, she manifested to become an engineer day and night. Her dream has become a reality thanks to Tulsipur sub-metropolitan city.
Puri is pursuing mechanical engineering at the Tulsipur Metro College. Understanding the importance of educating locals, especially women, the city is providing technical education to women free of cost. Having finished her Secondary Education Examinations (SEE), Puri and others have been getting hands-on knowledge of technical subjects like mechanical engineering.
Take Lata Regmi. Like Puri, Regmi also aspired to study a technical subject. She wanted to specialise in agriculture, but money became a factor and she did not know how to do what she always aspired to. Soon she too found out about the city offering free education at Tulsipur Metro College. After completing her SEE, she too applied and is in her second year studying agriculture science.
Tulsipur Metro College is harbouring the dreams of many young women pursuing their ambitions in technical fields. The college has allocated a set number of quotas to provide free education to those who complete their SEE from any public school within the sub-metropolitan city. There is an allocated quota of 30 for electrical engineering, 20 for mechanical engineering, and 70 for information technology.
Pro-education Tulsipur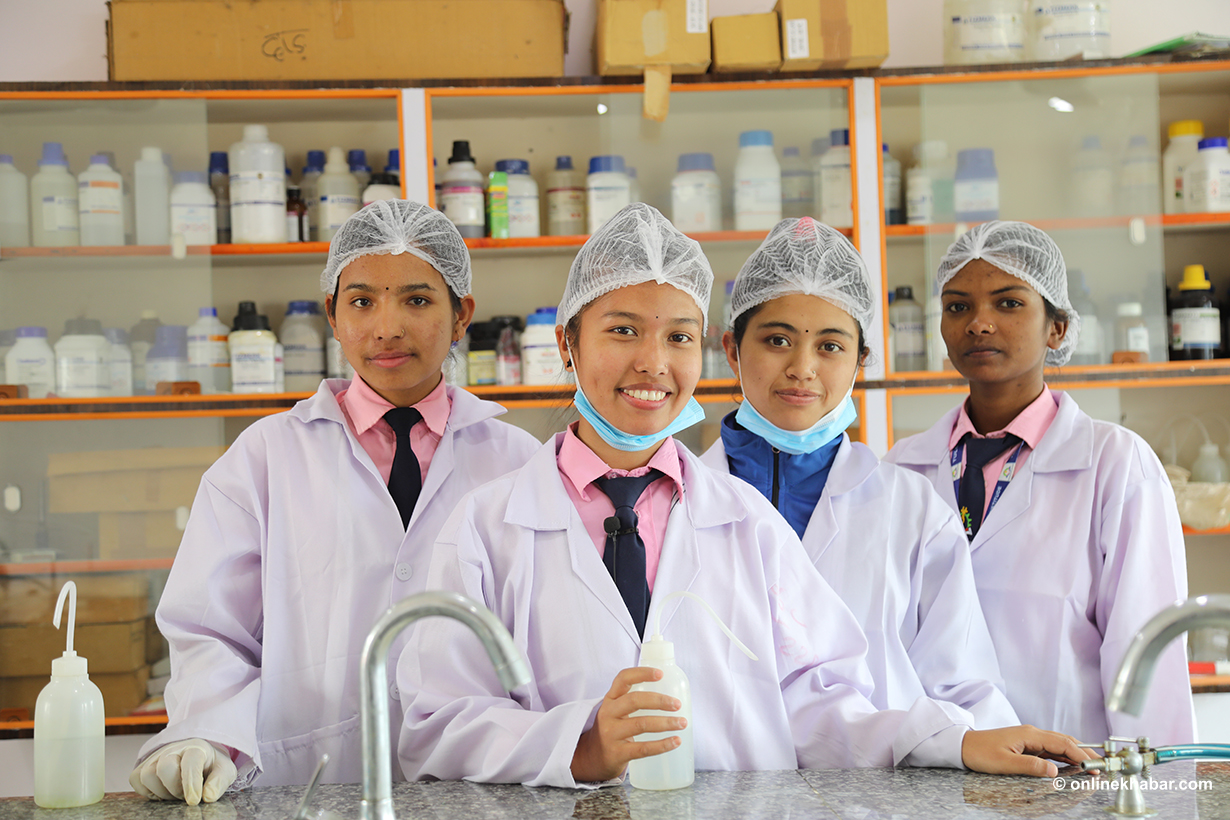 The Tulsipur Metro College offers a range of technical subjects in collaboration with the Council for Technical Education and Vocational Training (CTEVT). These include forestry, crop science, food and dairy technology, as well as diploma-level programs in mechanical engineering and electrical and electronics engineering. Additionally, pre-diploma level courses are available in electrical engineering, mechanical engineering, and information technology.
"To enhance girls' access to technical education, we provide free classes to girls who have completed SEE from schools within the Tulsipur sub-metropolitan city. These classes would cost them around Rs 200,000," says Basant Acharya the campus chief.
Mayor Tikaram Khadka of Tulsipur sub-metropolitan city emphasised that the initiative of providing free education is geared towards promoting a culture of educating girls.
"There are still families who, for various reasons, either cannot or choose not to invest in their daughters' education," says Khadka. "We are offering free education to girls to ensure they have equal access to learning and to cultivate a culture of education for them."
According to Acharya, around 800 students are currently enrolled in this college. Out of those, 300 female students are studying for free through this initiative. Additionally, a dormitory has been built to provide them with additional support for their studies.
Conscious investment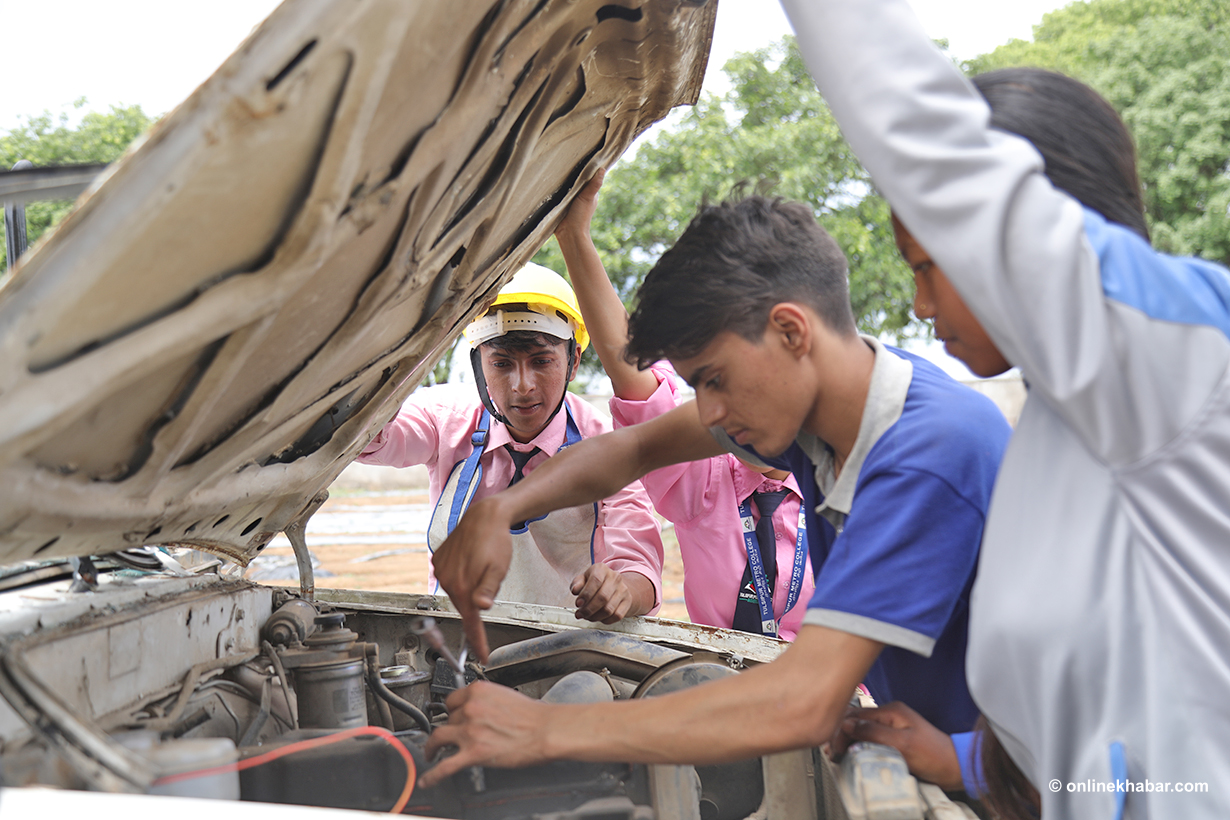 The initiative has become a topic of discussion in the city, heightening the appeal of studying technical subjects among the girls in the region.
"We want to promote girls' education and create skilled and technical experts in the region. To do that, we are using different methods," says Khadka.
To make it even more appealing, the city, through Tulsipur Metro College, provides a monthly stipend of Rs 3,000, in addition to offering clothing and insurance benefits to students enrolled in programs under this initiative.
Mayor Khadka said the city is setting aside Rs 5 million annually for the college to ensure the initiative does not suffer. Additionally, both the federal and provincial governments regularly extend financial support to the college.
Recently, with assistance from the provincial government, the college successfully completed the construction of its building at a cost of Rs 90 million. Additionally, the local government provided funding for the construction of its dormitory, amounting to Rs 50 million. Mayor Khadka mentioned that thus far, various levels of government have collectively invested approximately Rs 200 million into the college.
They also offer classes in diploma-level technical subjects at a reduced fee and provide pre-diploma level courses free of charge to other students within the Tulsipur sub-metropolis. Khadka said that a fee of Rs 100,000 is charged for a three-year diploma program in technical subjects.
Alongside technical subjects, Tulsipur Metro College has also partnered with Lumbini Buddhist University to offer BA LLB that will also be provided at an affordable fee.
"The five-year BA LLB course is available at Rs 400,000, with all the necessary facilities, and no additional charges," says Acharya.
This means students from various districts, including Bajura, Baitadi, Dadeldhura, Jumla, Mugu, Kalikot, Rolpa, Rukum, Salyan, Banke, Kapilvastu, Arghakhanchi, Rupandehi, Gulmi, Siraha, Bara, and many more can reap benefits of Tulsipur Metro College.